Import from Google Docs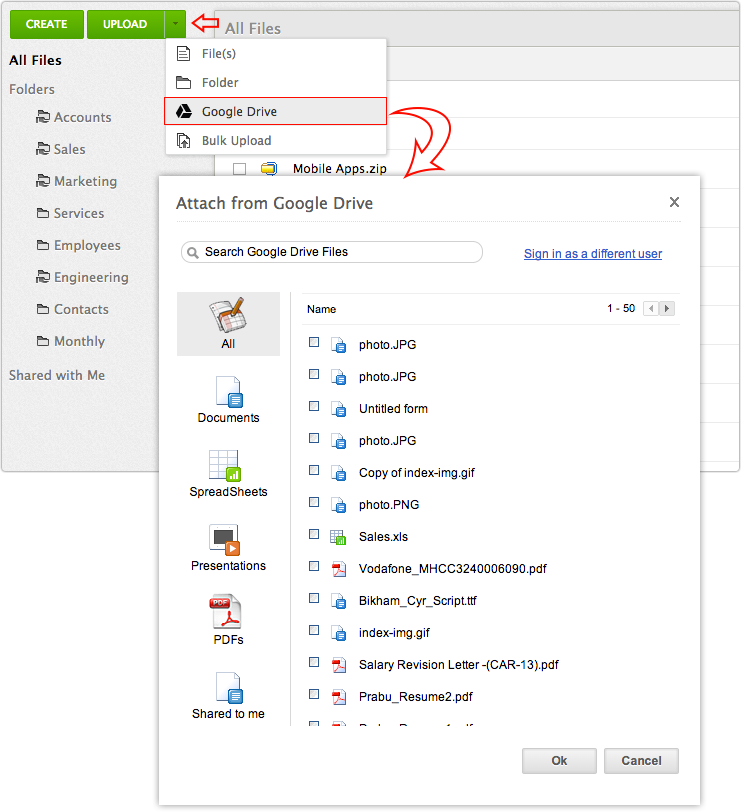 Upload Files from Google Docs:
Click on 'upload' button from the top left side panel and select "Google Docs" option from drop down menu
Authenticate with Google Credentials to sign in to Google Docs.
On successful signing-in, Google Docs documents will be listed in the pop-up screen.
Select the desired file and click "OK". The selected document will get migrated into Zoho Docs.