Folder Upload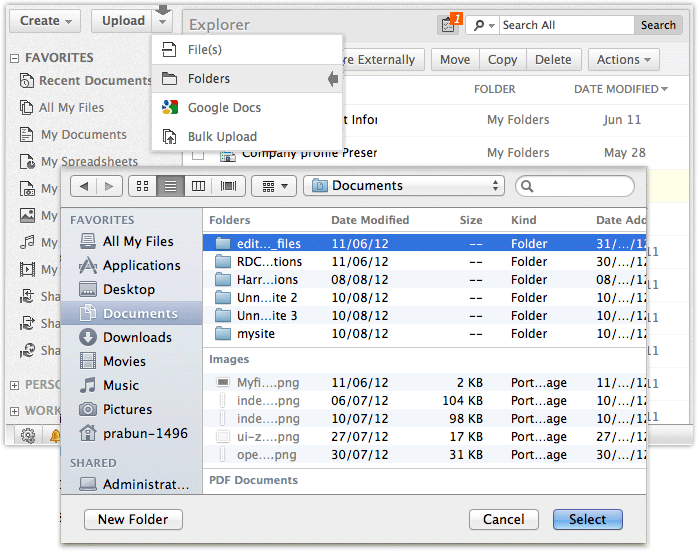 The folder upload will work in browsers that support Chrome 7+.
To upload folders in Zoho Docs:
Click on 'Upload" button from the top left side panel and select "Folder Upload" option from drop down menu
A pop-up will appear with all your desktop folders.
Select a folder and click Ok .
A Upload pop-up will appear. Click on Start Upload
You will see the folder listed under My Folders.
Note:
If the folder has sub-folders, then the folders will be created with the same hierarchical folder structure.