If a user has to leave the organization, Admin can delete the user. Please keep in mind, deleting a user will completely delete all the user's data including the user name which cannot be retrieved anymore.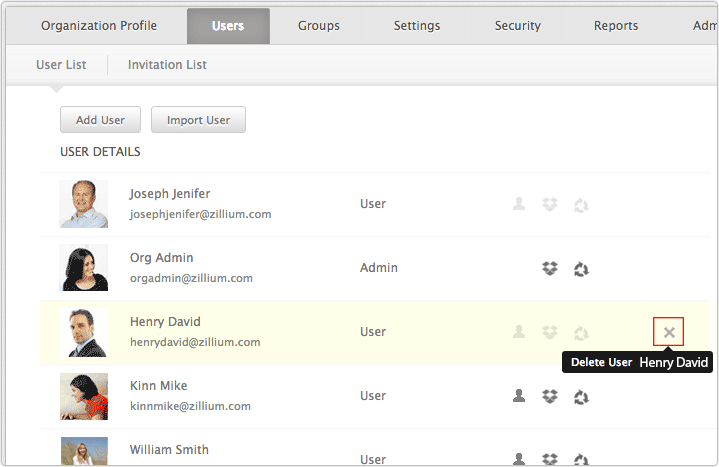 Steps
Login to Zoho Docs http://www.zoho.com/docs.
Click on the (Settings icon) at the top-right corner near your user name.
From the drop-down menu click Admin Panel.
In the popped up new window, Click Users tab and click User List.
Select the user whom you want to delete.
Click Delete button above the user details.
A pop screen appears, enter the admin password.
Click OK to delete the selected user.