Add Users From Organization
Administrator can add users to Zoho Docs from organiztion's member list. Only those users who are added from the organization to Zoho Docs will be able to access Zoho Docs service.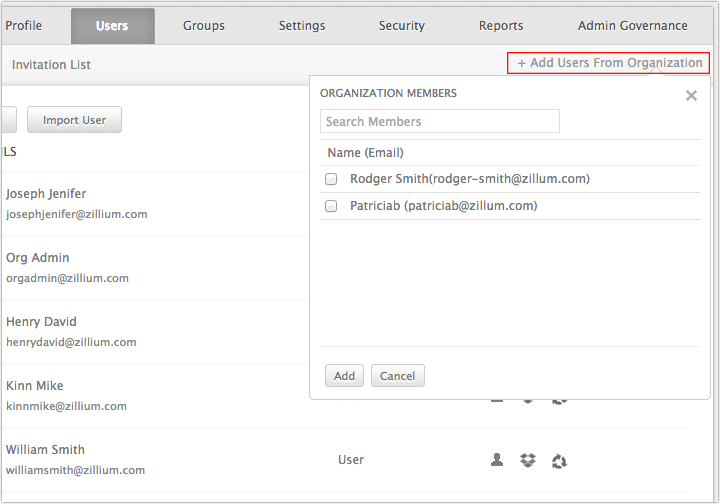 Steps:
 Login to https://www.zoho.com/docs/
 Click on the  (Settings icon) at the top-right corner near your user name.
 From the drop-down menu select Admin Panel.
 In the popped up new window,click Users tab.
 Click Add Users From Organization.
 

Click 

Add 

to add users to zoho docs.

 
 

All the selected users will be added to your organization and will be listed in

 User List.