Zoho Docs for your desktop.
Keep your files in sync, backed up, and available wherever you are. Zoho Docs for Desktop lets you sync files from your Windows, Mac, and Ubuntu Linux computers with complete security.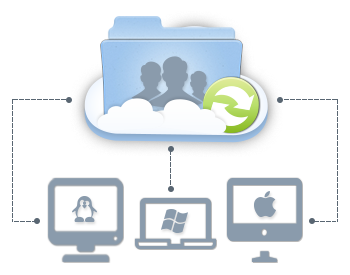 File syncing.
Syncing files between Zoho Docs and your desktop is fast and convenient. Simply drag and drop files into the Zoho Docs folder on your desktop; it automatically syncs online and to any other computer linked to your account.
Two-way synchronization.
Zoho Docs allows you to sync your files from the cloud to your desktop, and vice-versa. Any changes that you make to a file on your desktop will be reflected online and on any other computer you access, as well.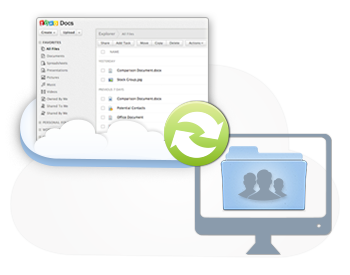 Choose what you sync.
With Zoho Docs selective sync, you can choose to sync only the most important or recent folders so you can access them from any location. Each one of your computers can have a different set of folders synced based on your priorities.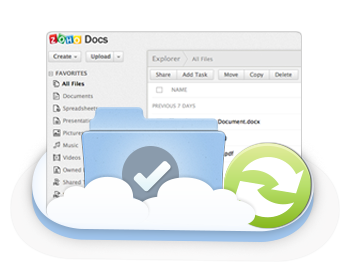 Work on your files offline.
With this option you can work on files you created in Zoho Docs from your desktop when you don't have an internet connection and see those edits automatically updated when you're able to go online. Documents created using Zoho Docs online editors can be accessed only when you are online.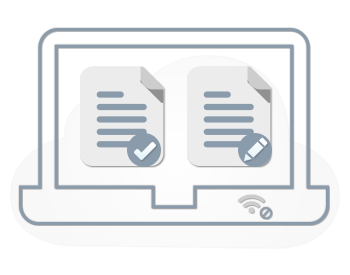 Get your team in sync.
Zoho Docs makes the workplace more collaborative by letting you sync your shared folders. Any changes made to a document in the shared folder syncs across all computers, be it on the cloud or your desktop, giving you and your team access to the latest version of the document.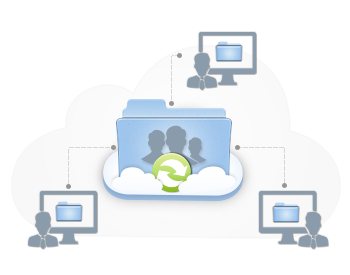 Sharing large files made easy.
No more hassles of having to share your files through bulk email attachments and no more hiccups with file-size restrictions. By adding files into a folder in Zoho Docs, you can share files of any size with your colleagues, partners, and customers.