Delete Users
If a user has to leave the organization, Admin can delete the user. Please keep in mind, deleting a user will completely delete all the user's data including the user name which cannot be retrieved anymore.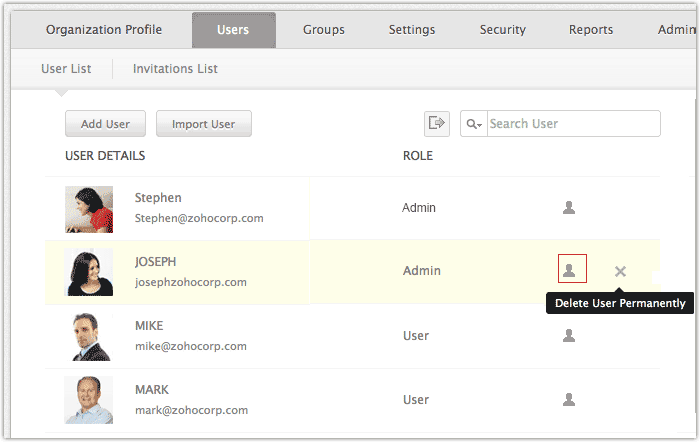 Steps
Click on Admin Console button, located at the top of Zoho Docs toolbar
Click on Users, located on the left side of Control panel
Select the User and click on 'delete' option beside the user
Enter the 'Admin' password and click on 'Yes Delete Now' button.
Affordable document management solution for businessesEnterprise level plans starting at just $3 /month