Get the best out of on-premise and cloud directories
Organizations have used on-prem directories like Microsoft Active Directory (AD) for years. With the rise in cloud apps for work, AD needs a partner that will take your organization to greater heights.
See what AD and Zoho Directory can accomplish together:
Connect legacy directories to the cloud
Sync Active Directory to Zoho Directory and help your employees access business-critical cloud applications.
Provision cloud
applications
With APIs and protocols like SCIM , your IT admins can now automate user account management—creating, updating, and deactivating employee accounts—across cloud applications.
Create a universal cloud directory
Directly integrate with other user information systems to create and maintain a single source of truth for all cloud applications.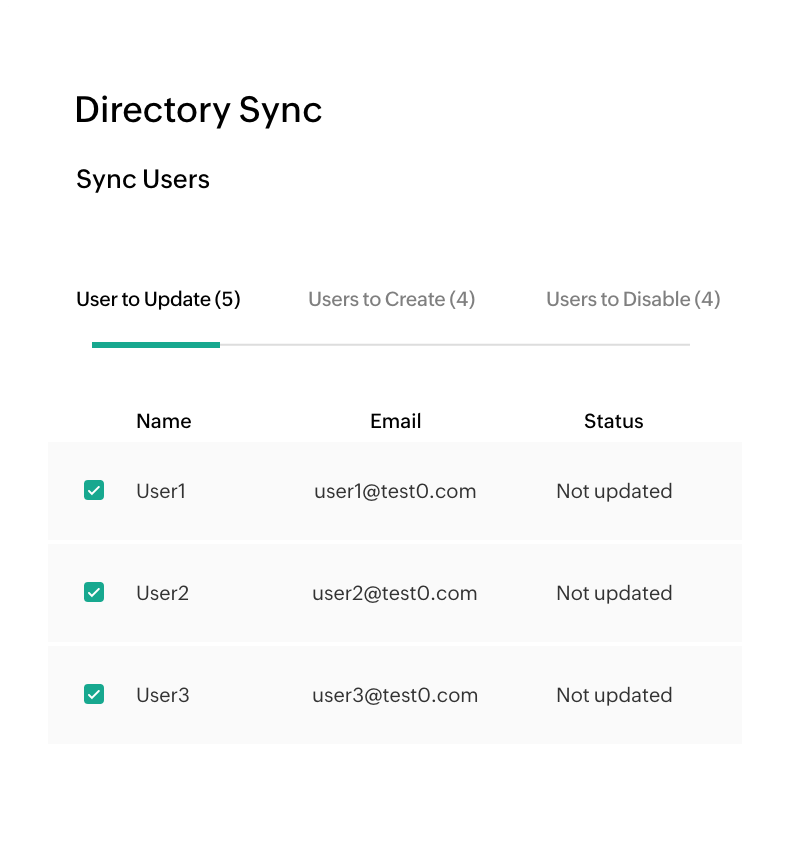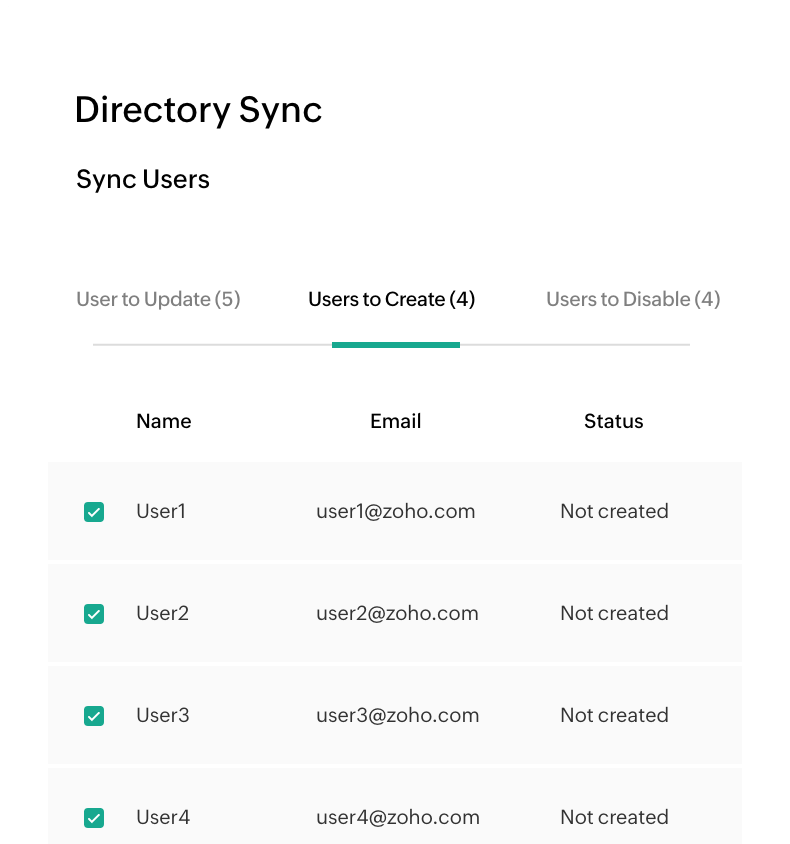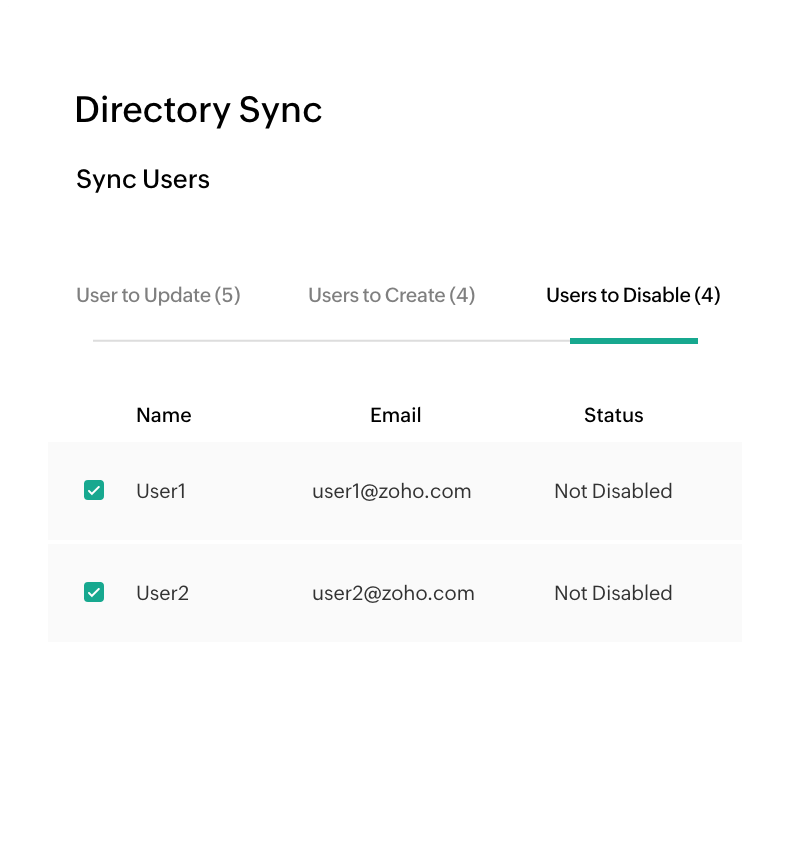 Sync with
Active Directory
Save precious time spent on user account management with Zoho Directory's AD sync tool.
You can also sync users, groups, and password data from AD and other directories like OpenLDAP, ApacheDS, and OpenDJ. Plus, provide a central dashboard for your admins and adjust the synced attributes to meet your organization's needs.
Check out our AD sync tool
Connect and manage business apps
Organizations like yours rely on cloud application for everyday business operations. Zoho Directory will establish a secure cloud environment while you access your apps.
With a catalog of over 250 cloud apps, Zoho directory makes it easy to supply users with necessary apps like Salesforce, Workday, Google Workplace, and more without manually creating individual accounts.
Check out our app catalog
Set up your workforce identity
Beyond syncing to on-prem directories, Zoho Directory is also a complete workplace identity platform.
Secure your workplace identity with identity and access management (IAM) tools such as single sign-on, multi-factor authentication, and more.
Check out all our features