Building a Vertical CRM
By Prajnesh Karthic, Product Marketer
Register for a complete overview of Zoho Developer's Vertical CRM program to understand how you can build and sell industry-specific cloud applications with minimal effort. Learn how Zoho Developer's app building console helps you customize existing Zoho CRM features to create a powerful cloud solution. At the end of the webinar, you'll receive a live demonstration of how it feels to code on the Zoho Developer console.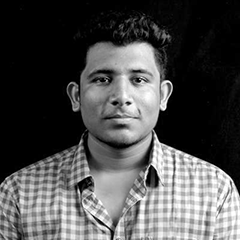 About Prajnesh Karthic,
Prajnesh is a product marketer for the Zoho Developer Console. He is a cloud platform expert who loves to work with developers and hear from them about their latest projects. You can reach him with your app ideas at prajnesh (dot) karthic (at) zohocorp (dot) com.