Deliver an excellent customer experience with unified financial data
This integration helps businesses focus on optimizing support time and effort. Without leaving their respective tools, your customer service team can instantly perform important payment-related actions, and the accounting team can monitor these activities.
Using Zoho Books and Zoho Desk together, you can charge your customers for the tickets handled and the time spent on each ticket. It ensures efficiency and transparency in your business processes.
The Zoho Books extension for Zoho Desk gives you real-time access to your customers' accounting information. You can view, create, and manage the status of invoices and estimates from inside tickets, contacts, and accounts.
Create and view invoices and estimates from inside tickets
Get a contextual view of accounting information (unused credits, outstanding receivables, billing address, etc.) for Zoho Desk contacts and accounts
Change the status of estimates and invoices linked to a ticket
Optimize support time and effort
Instantly view customer data
Don't start a cross-department email chain every time you need a customer's payment information. With Zoho Books integration, you can view a customer's payment information within the ticket, like outstanding payments or billing/shipping addresses. This lets agents quickly provide informed responses to customers.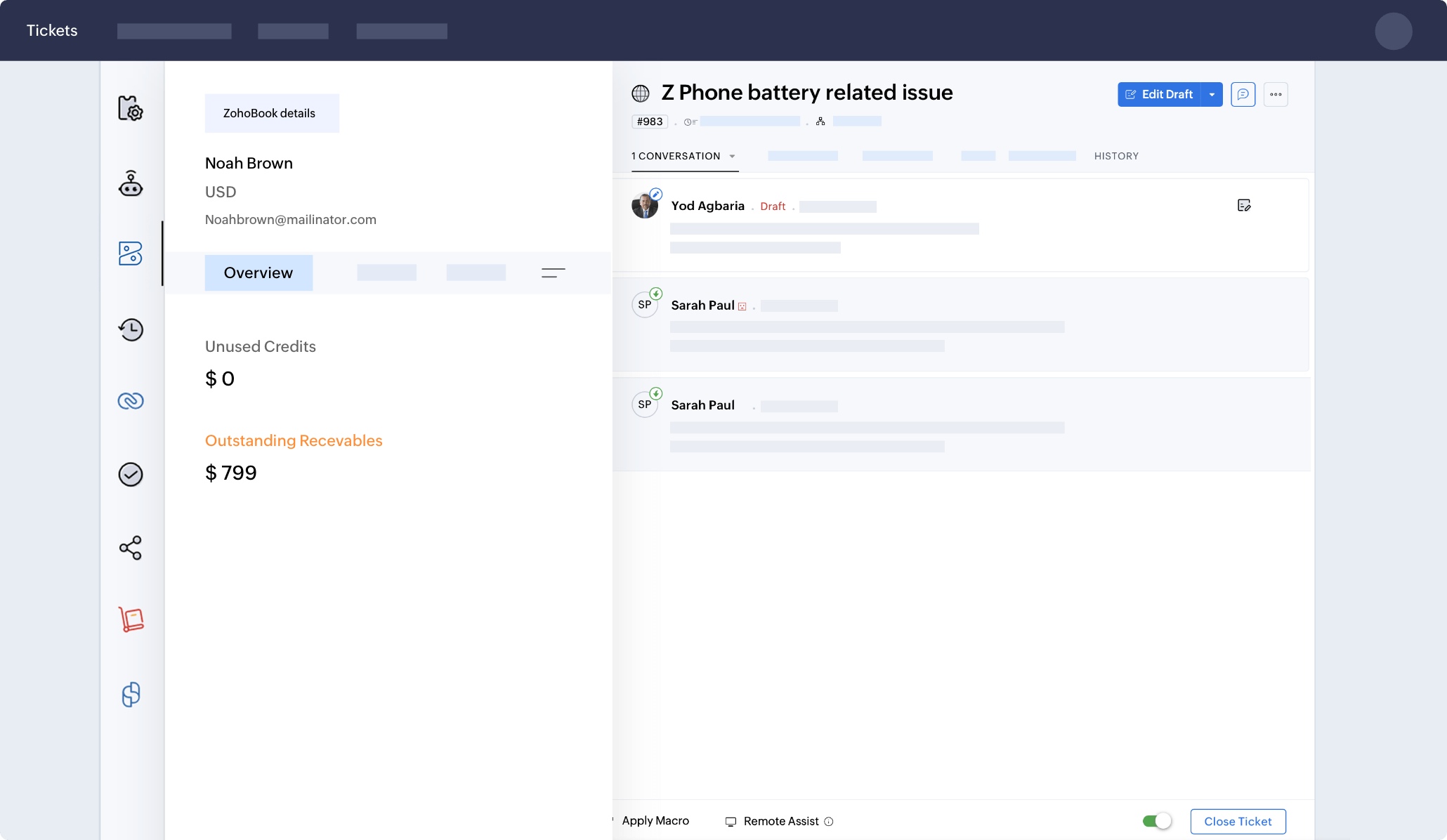 Reduce customer wait time
When you have to wait for accounting information before you can provide customer service, the increased wait times can decrease customer satisfaction. With the two-way integration between Zoho Desk and Zoho Books, you can create invoices and estimates within a ticket, based on the customer's requests. These will automatically get mapped to the customer. Your finance and accounting teams can view these estimates and invoices inside Zoho Books or Zoho Invoice.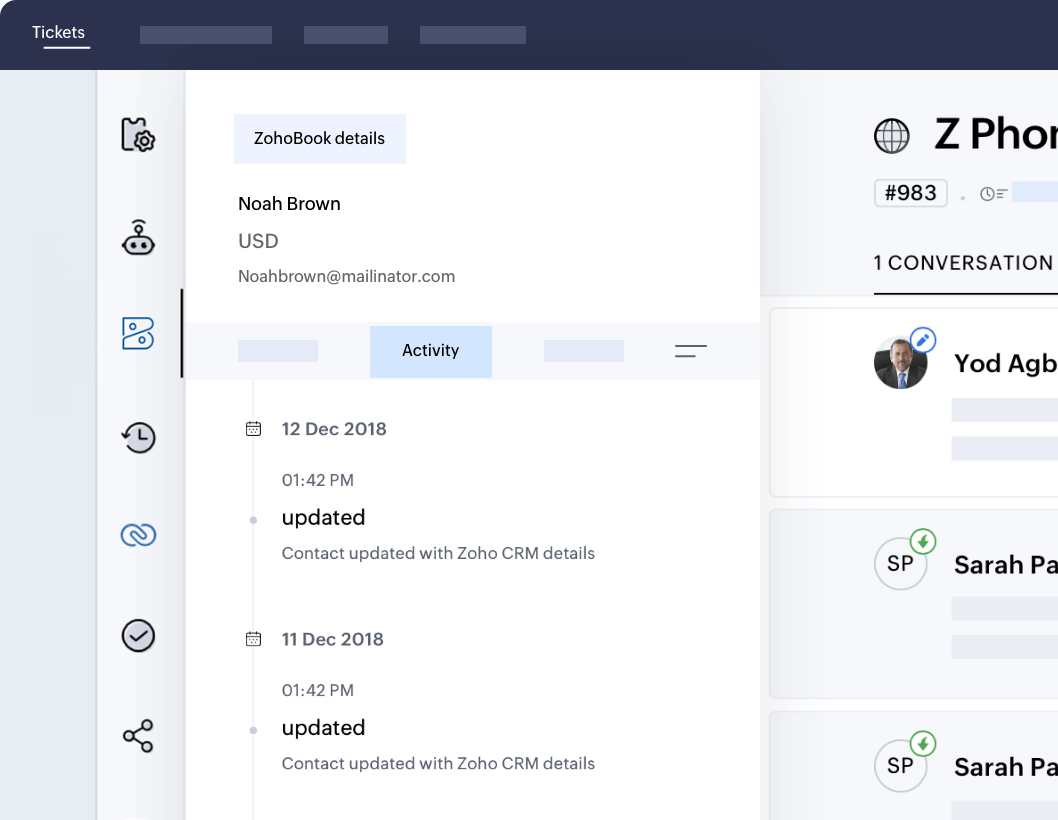 Improve agent productivity
Dealing with a simple refund request independently or having access to the recent payment information helps support agents be more productive when resolving a ticket. Aside from billing and shipping information, you can also see previous payment-related activity by a customer, like invoices or estimates, and any changes made to these. The Zoho Desk integration with Zoho Books can directly improve response and resolution rates.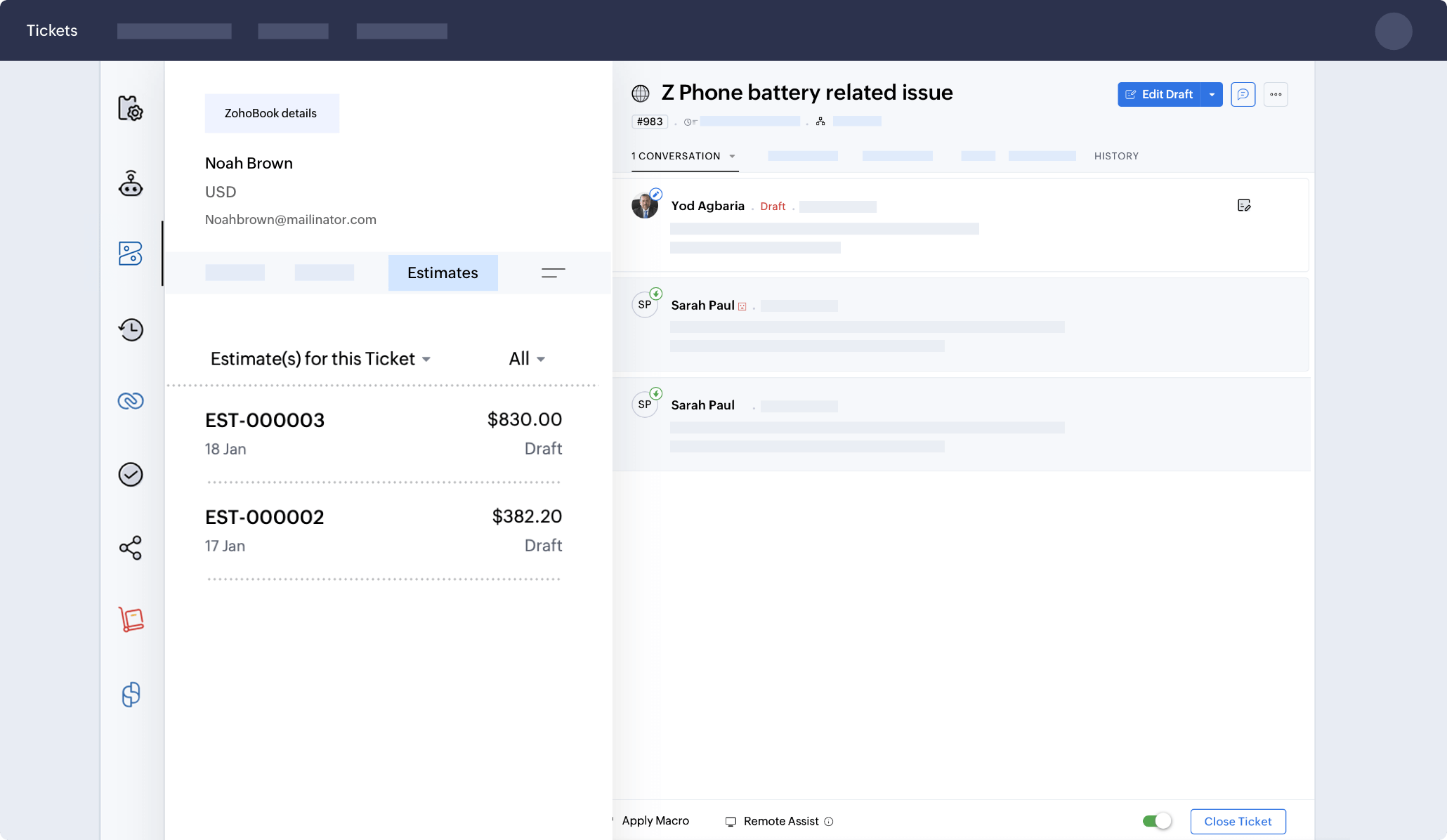 Empower customer service
Never breach an SLA and never let down a customer because of internal process delays. The Zoho Desk integration with Zoho Books empowers customer support admins to make their processes more efficient and automated. Inside the ticketing screen, you can change the payment status of an estimate or invoice, convert estimates into invoices, and send them to the customer, all without leaving Zoho Desk. This is then automatically reflected in Zoho Books for your finance team.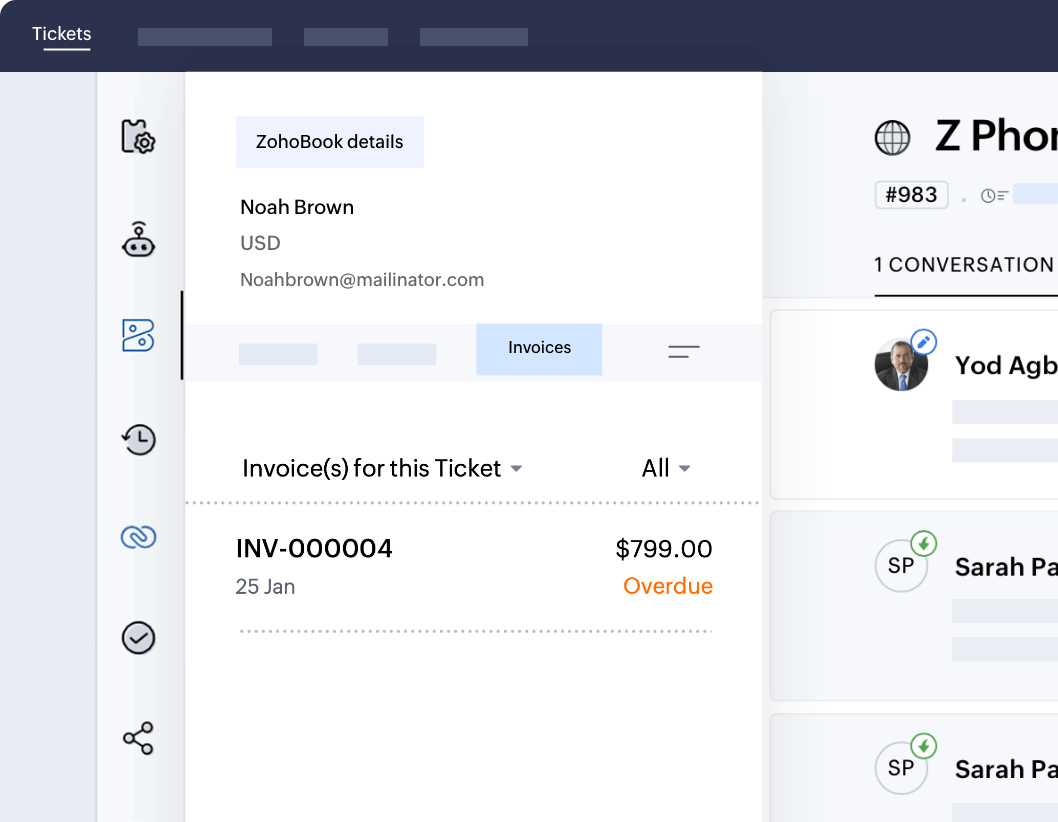 Please submit your help desk requirements
Zoho Desk + Zoho Books
Give customer support more context
TRY ZOHO DESK