Bring insightful data for support agents to build a loyal customer base!
With Zoho Analytics integration, you can create insightful reports and dashboards incorporating help desk data. You can select specific data within a module or export the entire help desk as a reporting database. Additionally, you can choose a schedule for automatically synchronizing the required data with Zoho Analytics.
Build insightful reports and dashboards with an easy drag-and-drop interface
Use a wide variety of charts, pivot tables, KPI widgets, and tabular view components to build insightful reports and dashboards.
Share or email your reports and dashboards with your colleagues
Export your reports as PDF, HTML, Excel, CSV, and image files
Embed your reports on websites, blogs, and more
Track your ticket inflow
Don't keep a customer waiting. Using the Zoho Desk and Zoho Analytics integration, you can keep track of your traffic and response rates at every point of the day, ensuring that your customer requests receive prompt attention, even during peak hours. Now, you can optimize your customer service efforts and allocate resources accordingly.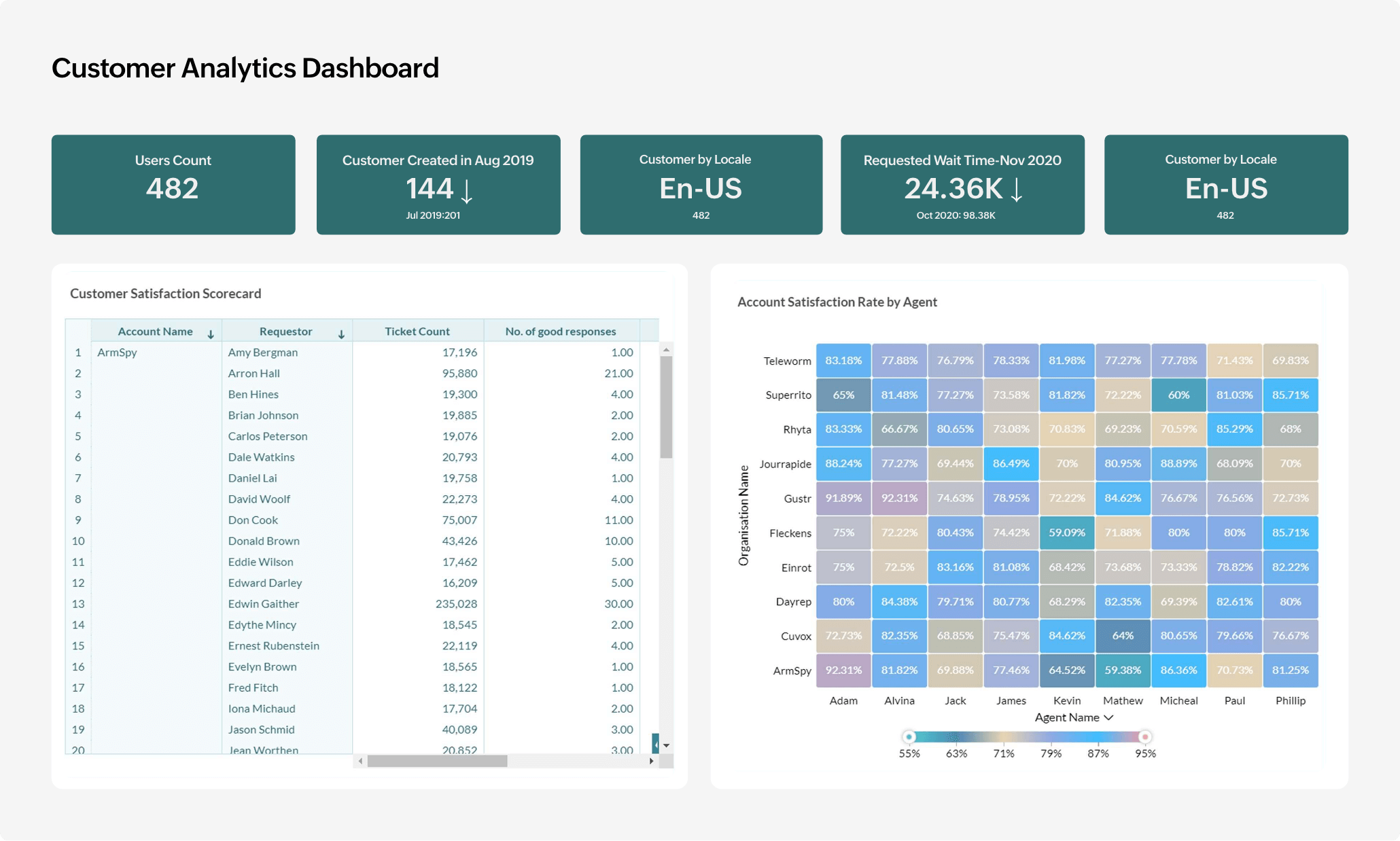 Improve agent performance
Zoho Desk's seamless integration with Zoho Analytics offers you pivotal agent performance metrics such as average response time, customer happiness, ticket traffic, and expertise--all from a single interface. Managers can understand and reward agents based on these metrics and plan continuous improvement measures.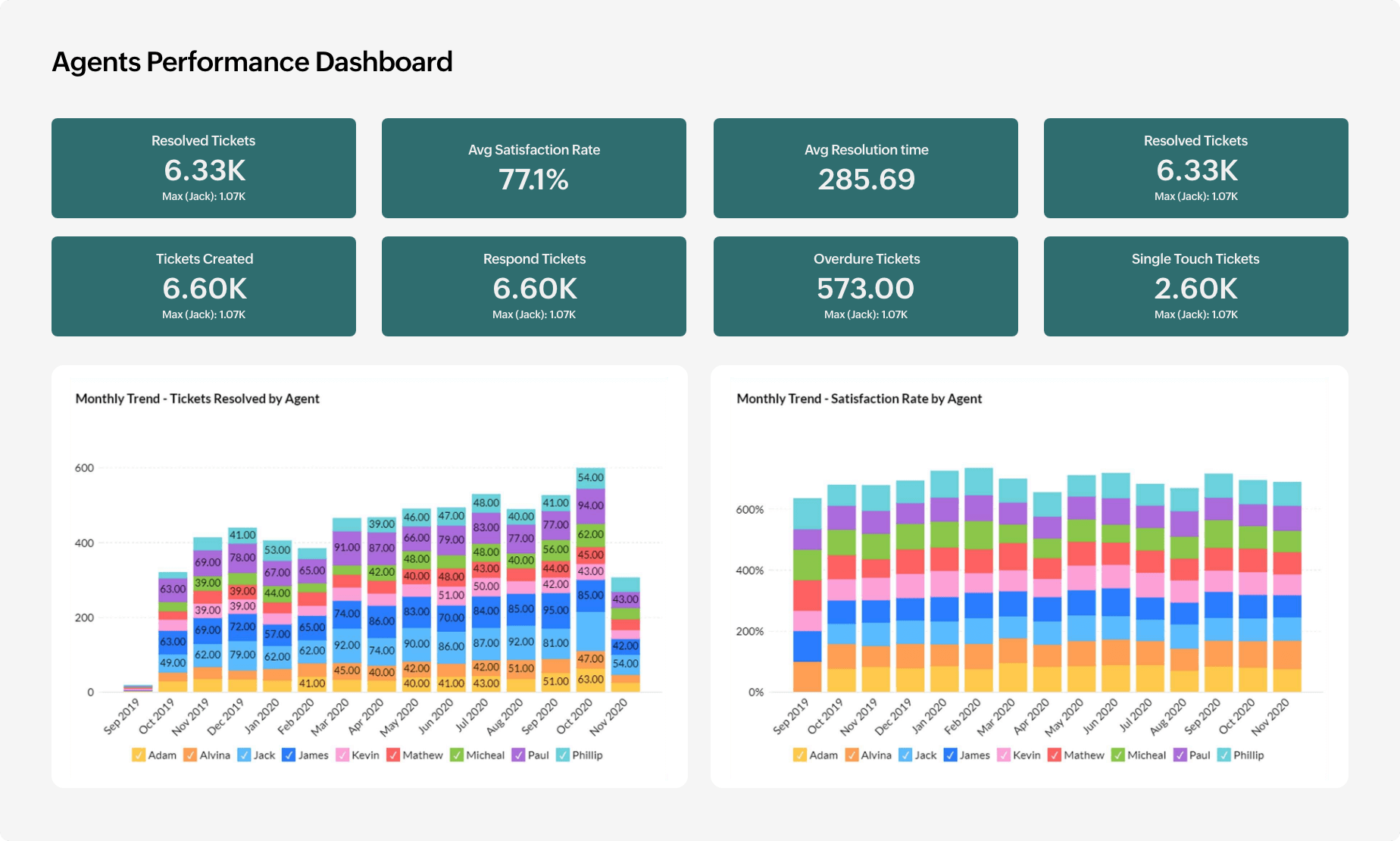 Guarantee customer happiness
Build and retain a loyal customer base by delivering an outstanding customer experience. By understanding your customers' satisfaction levels, you can make the necessary retention efforts. Use the Zoho Desk and Zoho Analytics integration to analyze your customer satisfaction rates, identify and resolve issues, and extend your customer lifetime.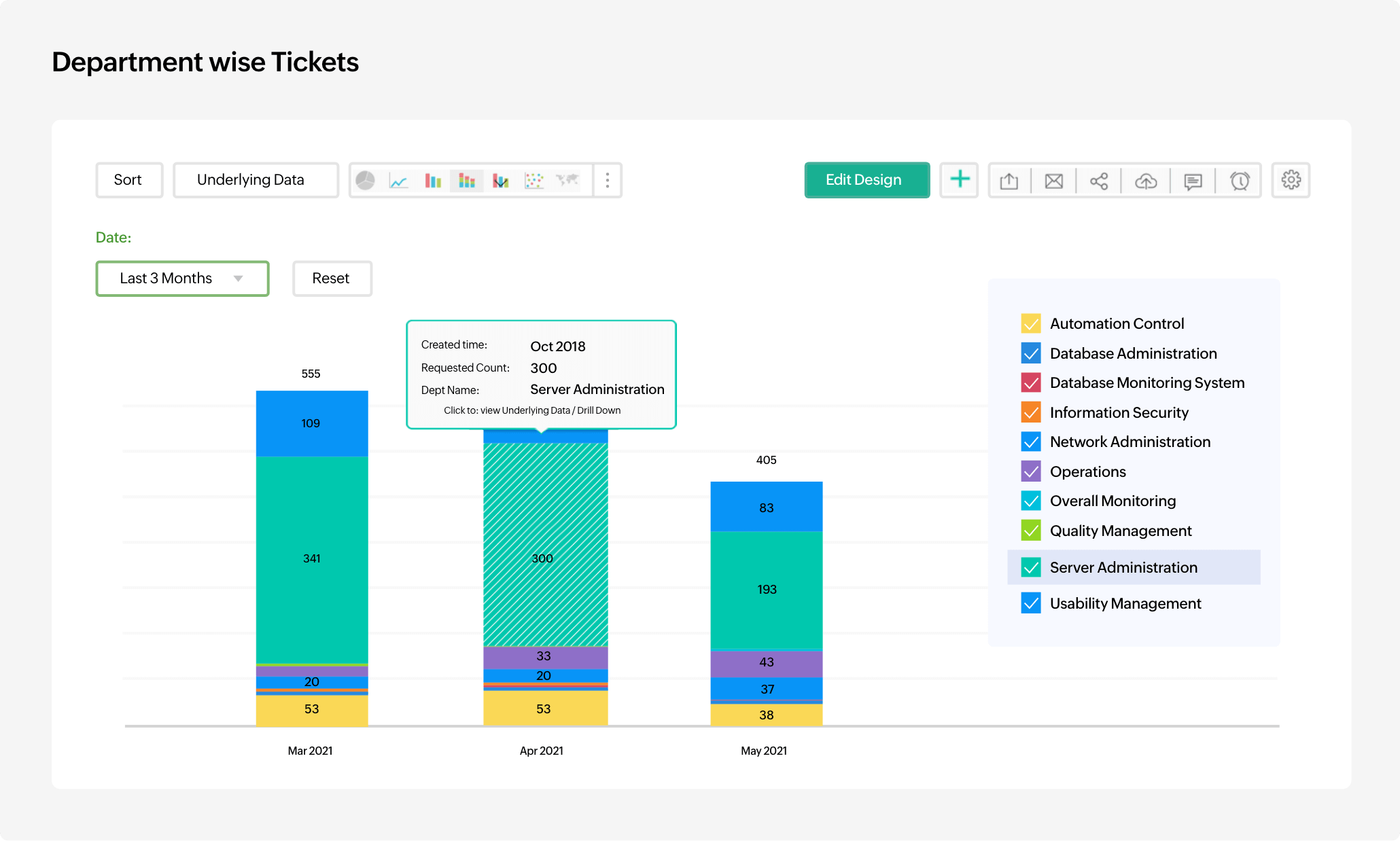 Grasp and share the big picture
Stay on top of your managerial game by using this integration to spot trends and bottlenecks in deadline compliance across regions, products, and agent groups. By combining data from different sources, you can create cross-departmental and global reports, and share them securely with fine-grained access controls.