Why do you need to integrate with Trello?
Of the many teams that contribute to the customer experience, the service team is the most visible to the customer. They engage customers and do the best they can. But they often need the help of internal teams like engineering, operations, logistics, and finance. And these teams do not talk to customers directly. Follow-up tasks, meant for these internal teams, may fall through the cracks during periods of high engagement. Or these internal teams may not have the right context to work on these tasks. In both cases, the customer experience is negatively impacted. That's going to remain a challenge unless your task management tool and your customer engagement tool talk to each other.
If you use Trello for task management, and Zoho Desk for customer service, you can now integrate the two and ensure nothing falls between the cracks.
How does this integration help your company?
Cross-functional collaboration
Multiple teams within your organization can work on tickets simultaneously, and get ample feedback from peers and customers. This end-to-end loop makes support agents more productive and enables them to raise the standard of customer service. Everyone's on the same page, without getting in each other's way.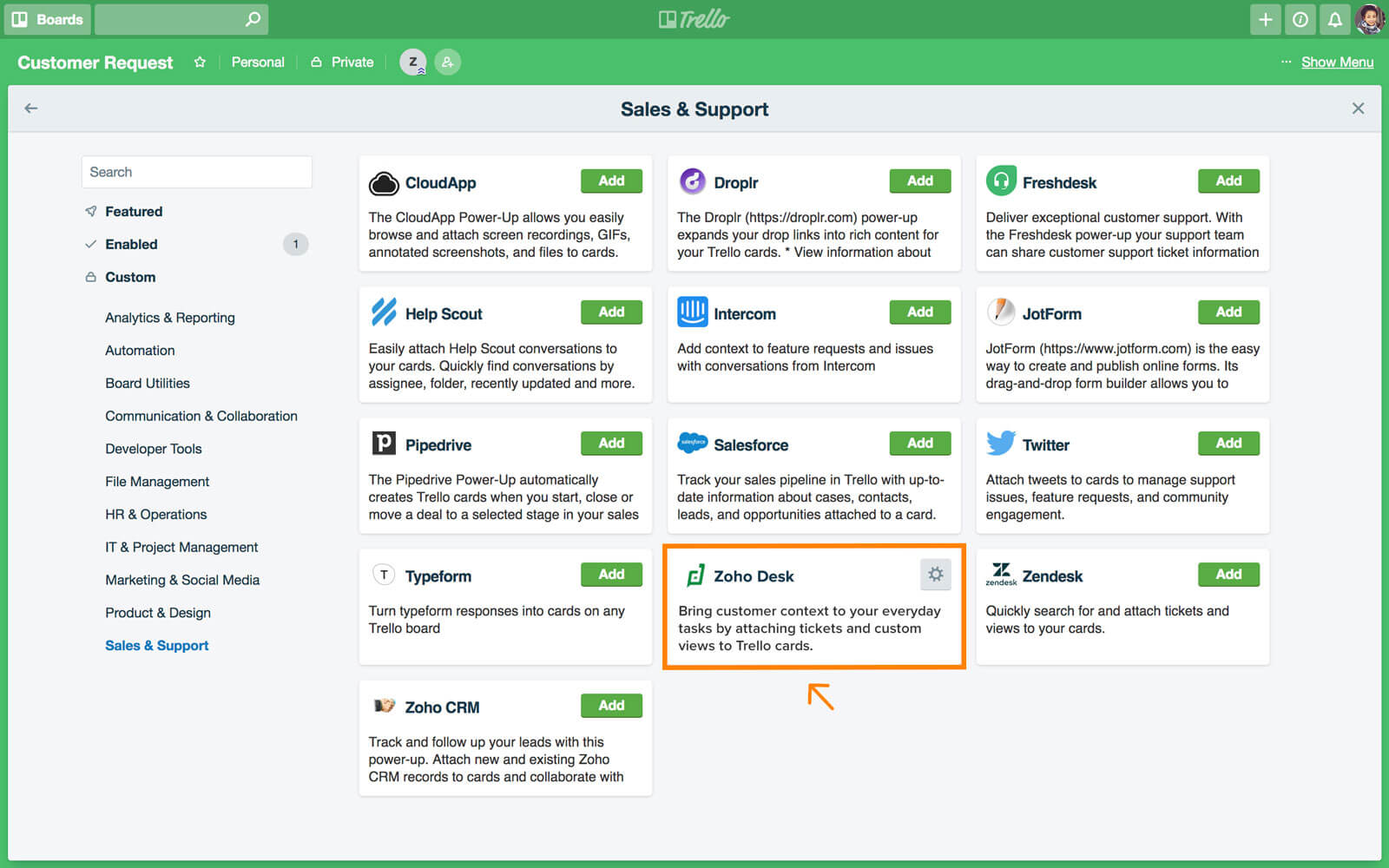 Contextual task management
You can attach tickets and views to Trello cards, so you can see relevant summaries at a glance. This brings crucial customer context into task management, and improves collaboration between teams. With this integration, operational teams know exactly what problem they're solving for a customer and why.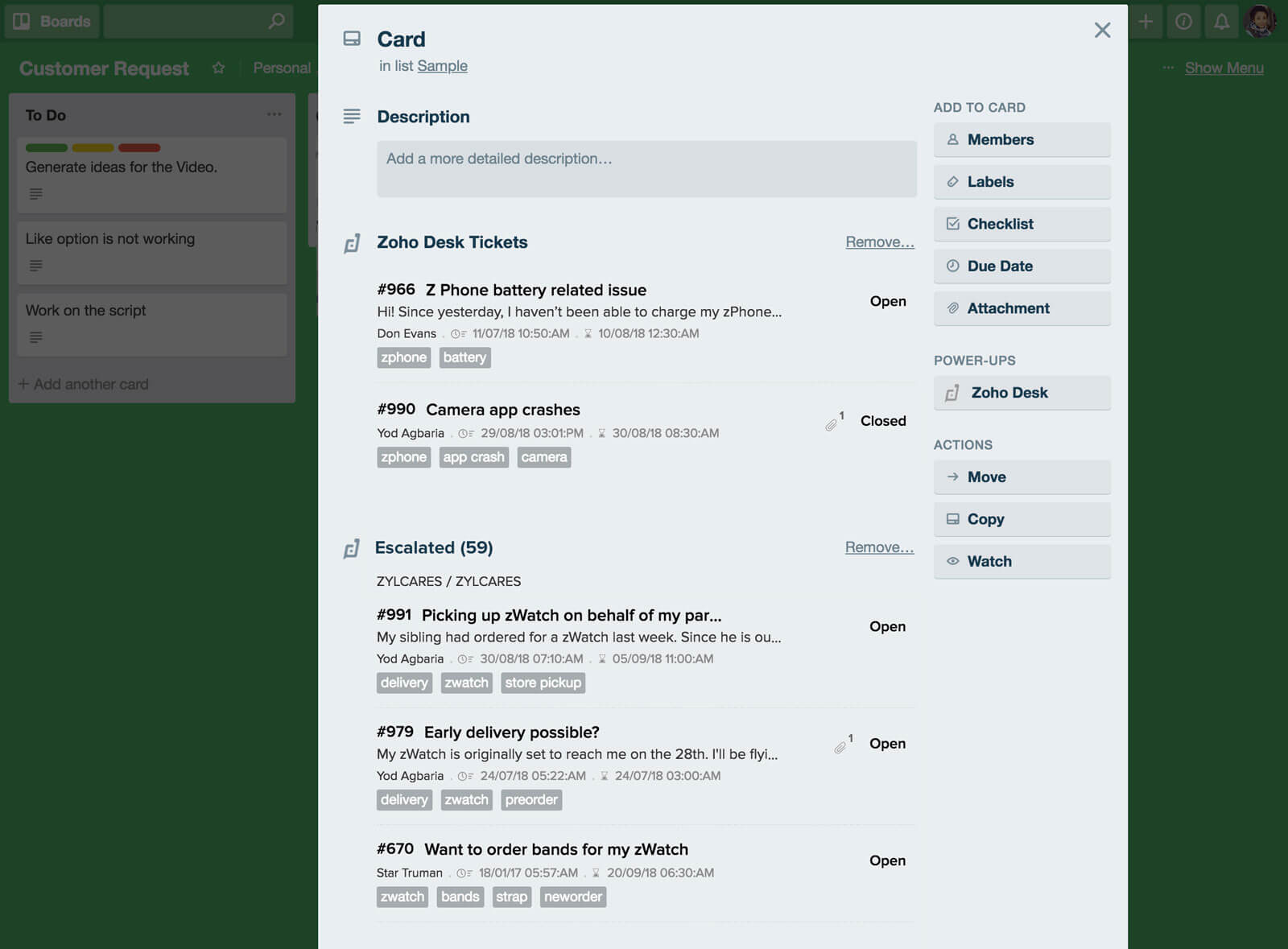 Organized approach
With this integration, you can create custom views to keep an eye on several tickets at once. You can track and organize tickets according to tasks within the team, and across departments.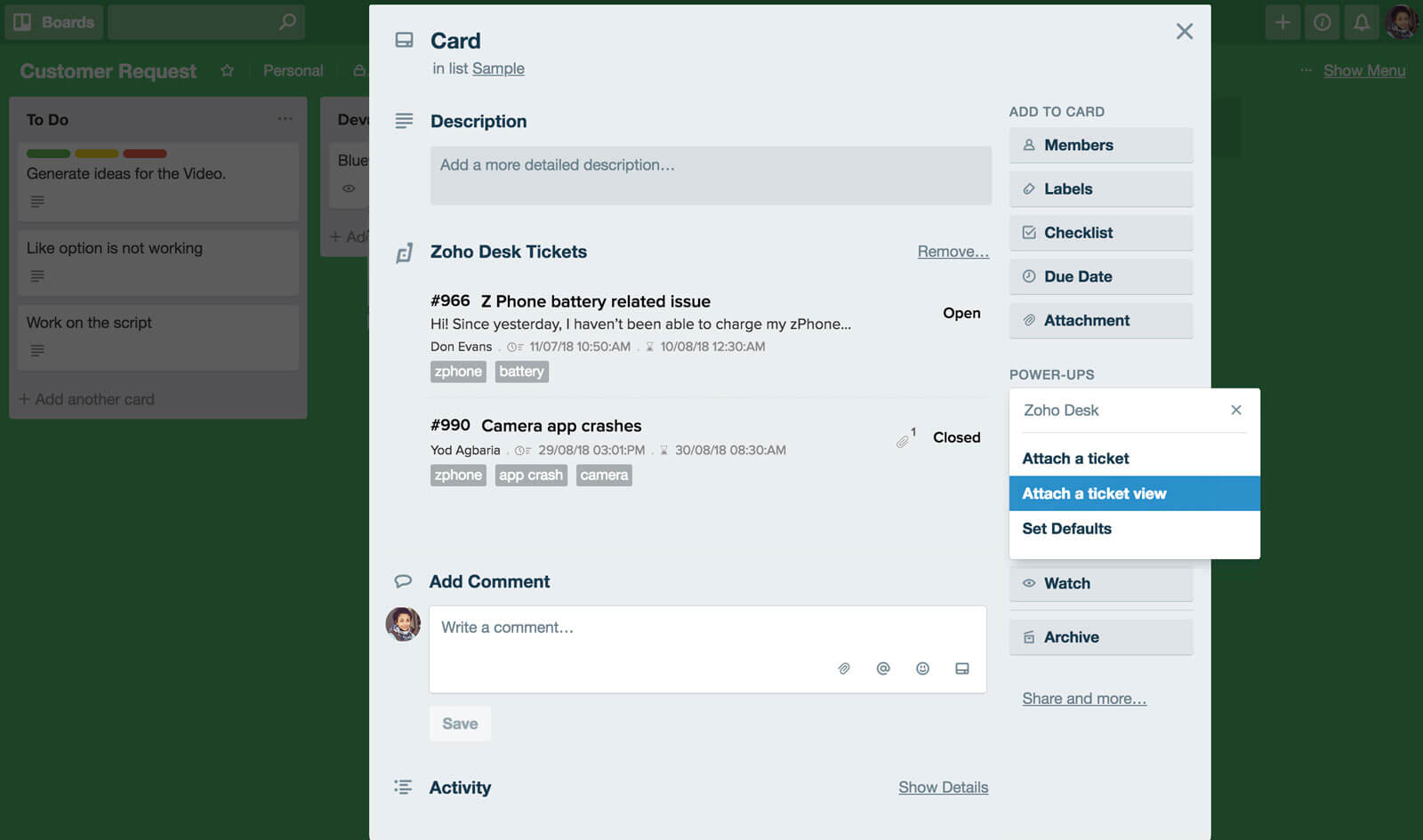 Deliver excellent customer service, one task at a time.
Get started