Bring your team closer
Tired of keeping track of conversations across multiple apps? Zoho Desk's integration with Slack brings all your chats onto a single platform. Agents get relevant information at the right time to improve customer satisfaction.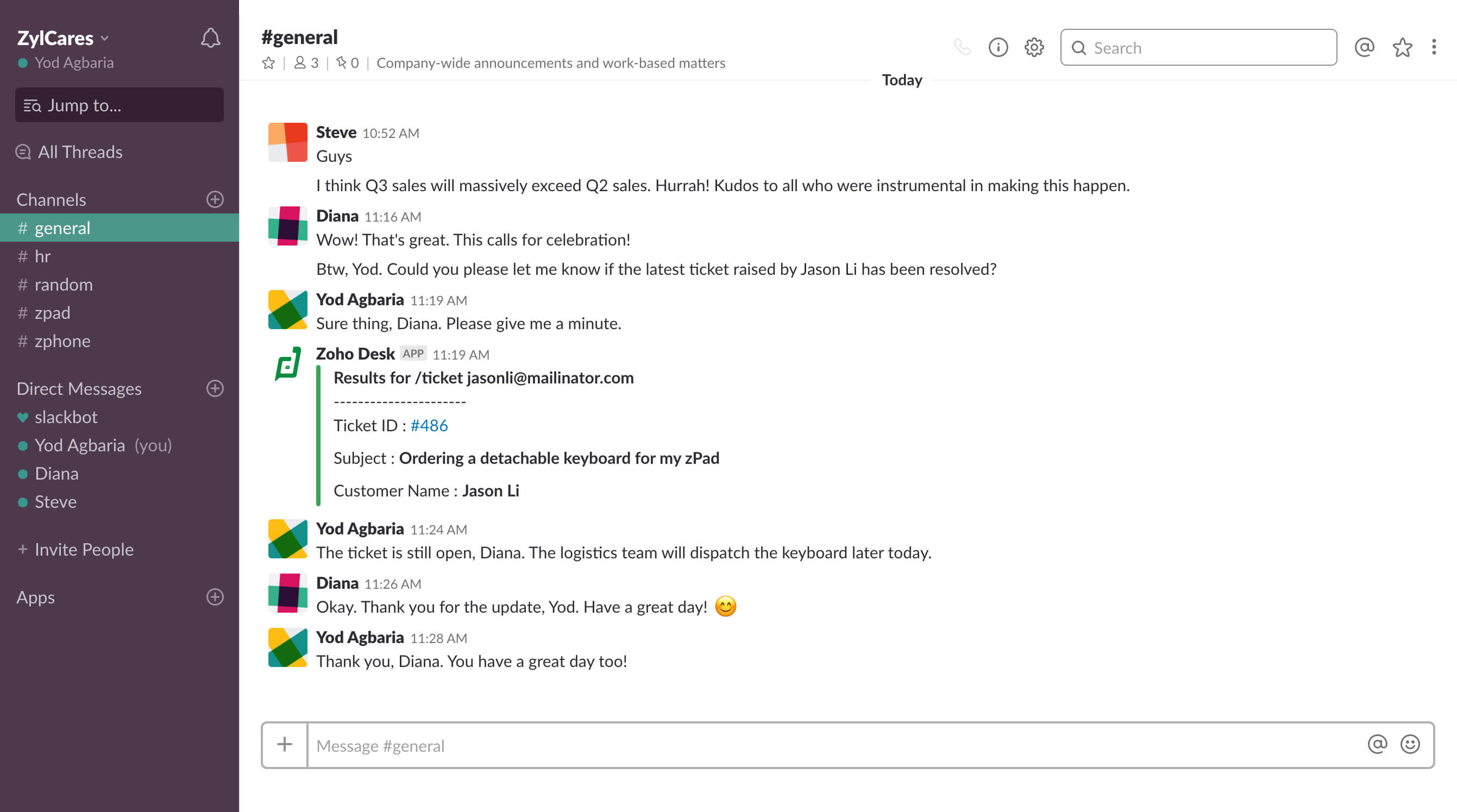 Map your customer service
Sharing the right information on the wrong channel can be confusing. Now there's an easy way to avoid that. Bridge the gap between your support departments and Slack channels with a single click, so tickets shared are always mapped to the right channels.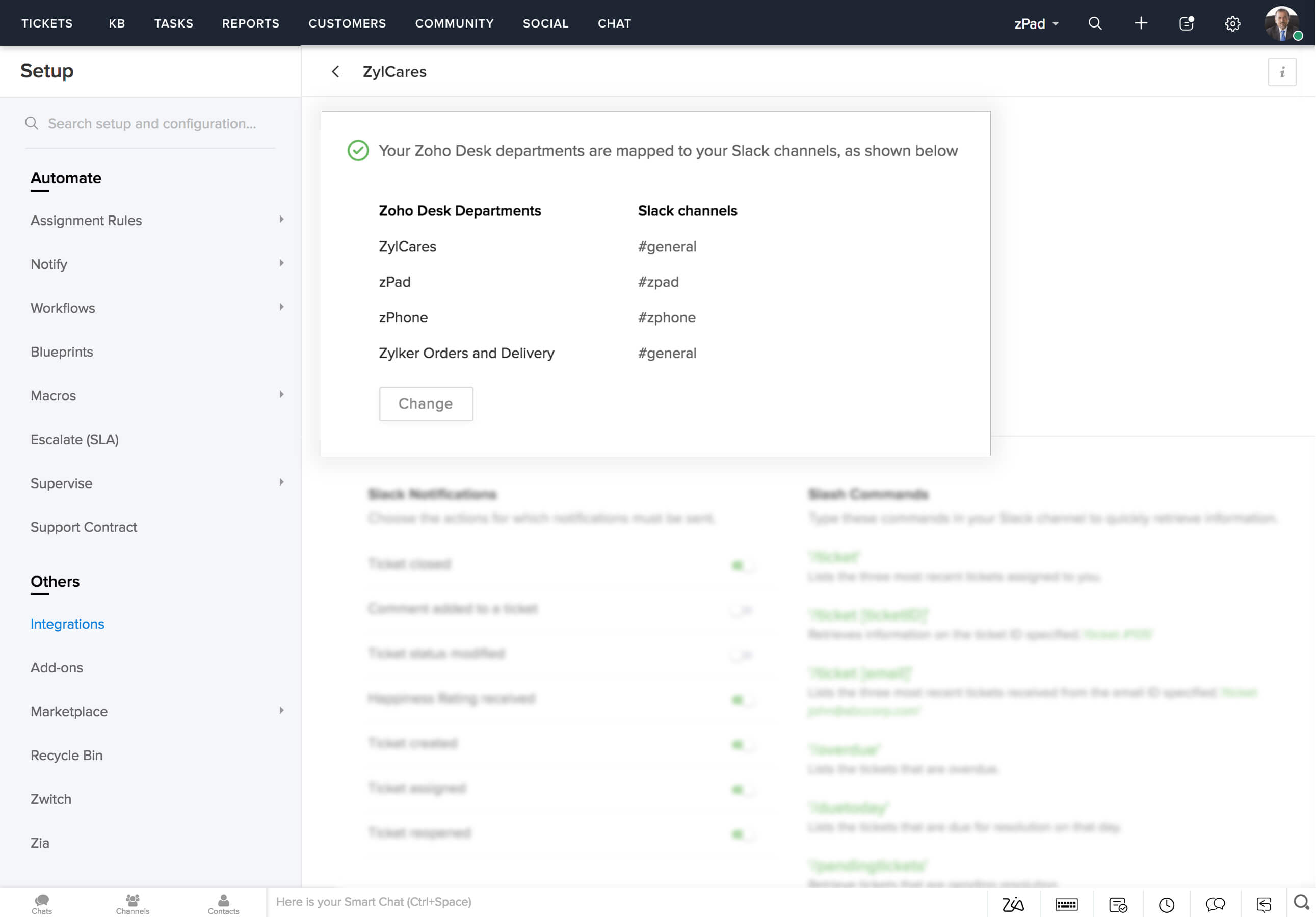 Get notified, instantly
Staying clued-in on ticket activity is crucial to customer service. Now, you can configure real-time  updates to keep agents informed every time a ticket is opened or closed, a happiness rating is received, or a status is modified. All this delivered instantly to your Slack channel, so you don't miss a beat!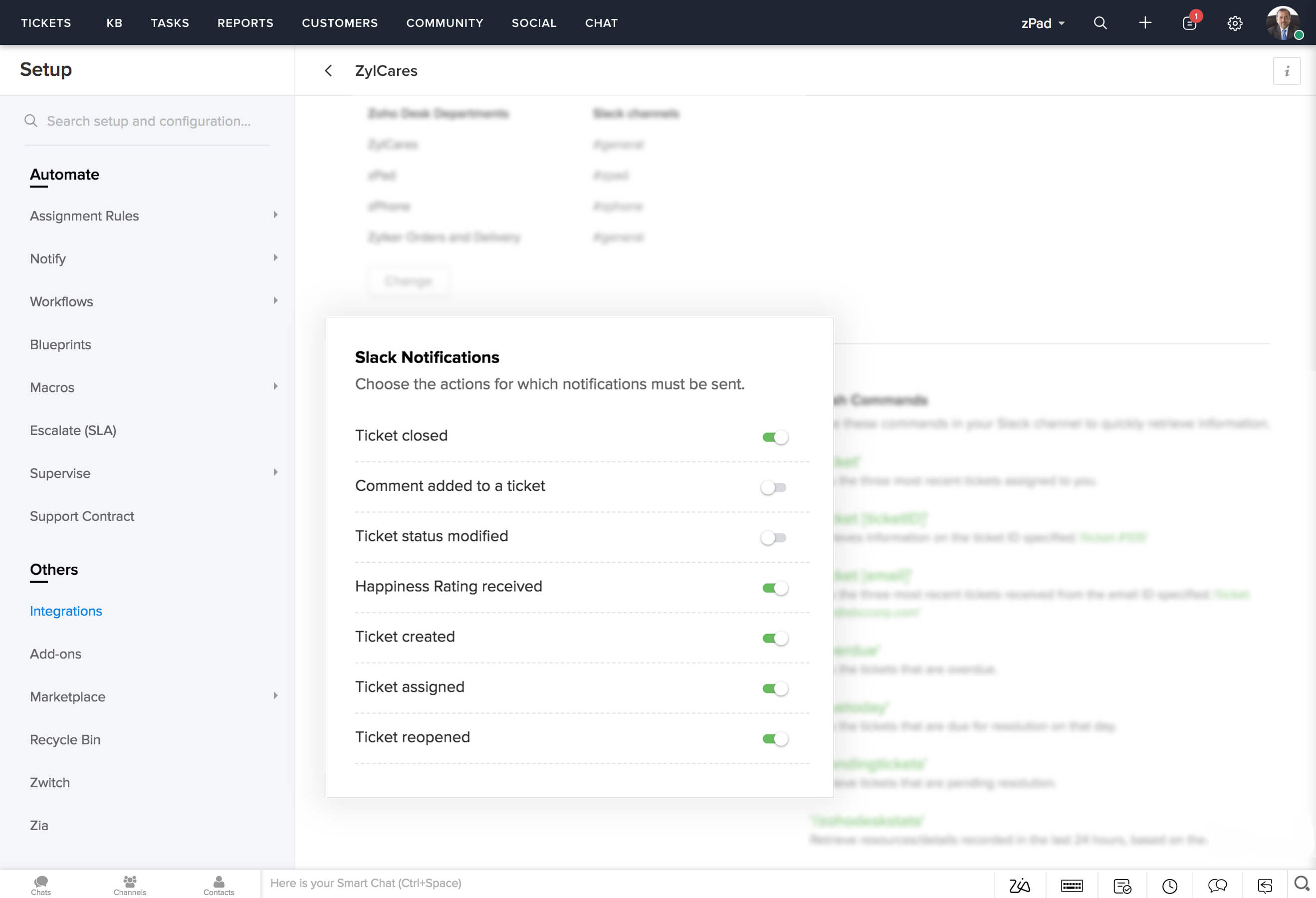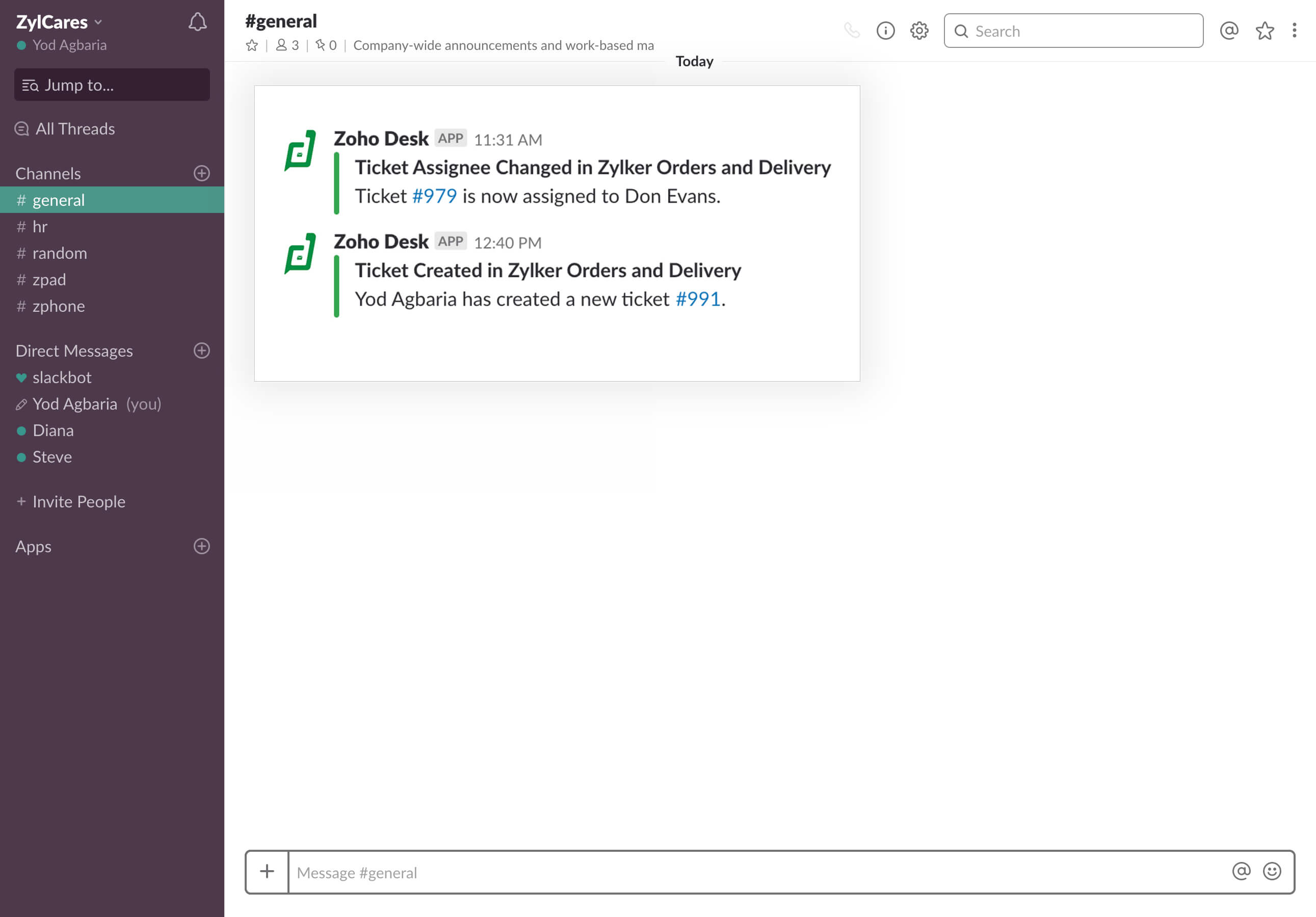 Switch tabs, no more! 
With simple slash commands, agents can retrieve vital ticket information, without having to shuffle between multiple tabs, right within their Slack channels. What's more, you can configure a daily report to keep you in the loop at all times.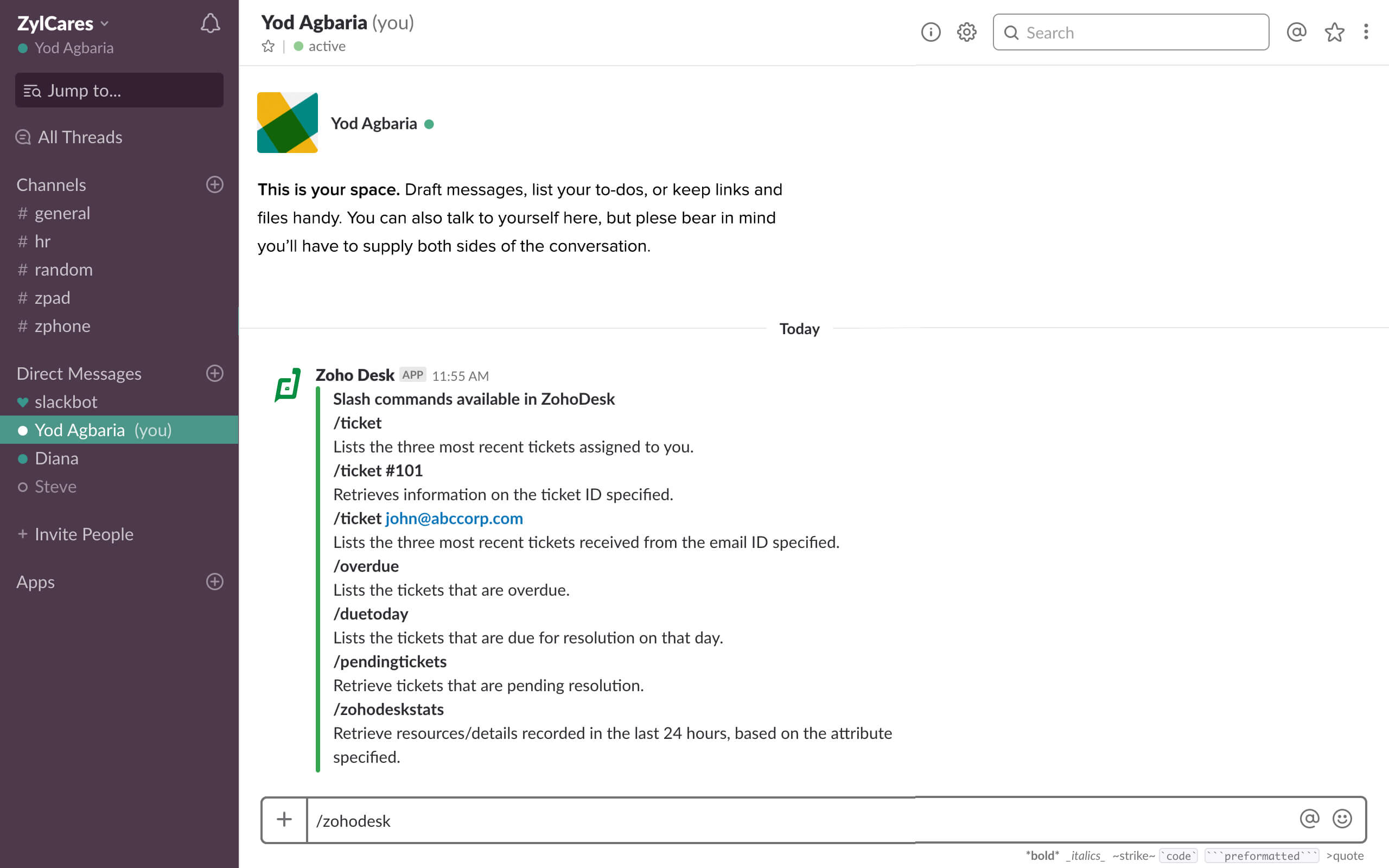 Add more context to your conversations.
Try Slack