Watch the video
3 Simple Steps for Integration
More context to your communication.
Understand what your customers are saying.
For each customer that contacts the support team, your agents can view their history of interactions with the company. They can also view customer information from the Zoho CRM database. This enables your agents to gauge the seriousness of the issue and take the appropriate tone in their responses.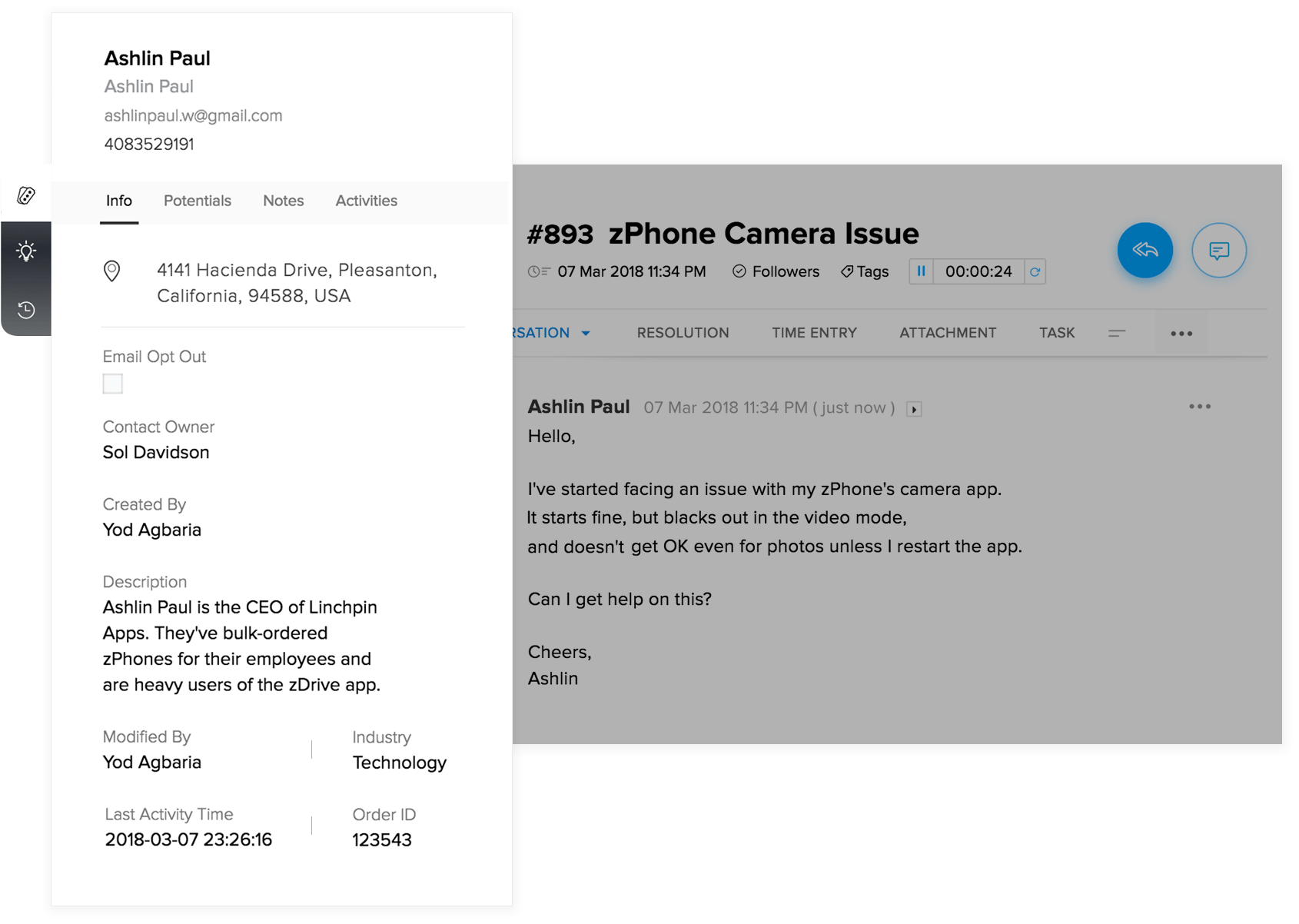 And deliver information to your engineers.
Your customer service agents can file bugs, feature requests, and improvements from inside any ticket in Zoho Desk. You can map each Department in Zoho Desk to a Project in Jira, so that all tickets and issues between these Departments and Projects are in sync.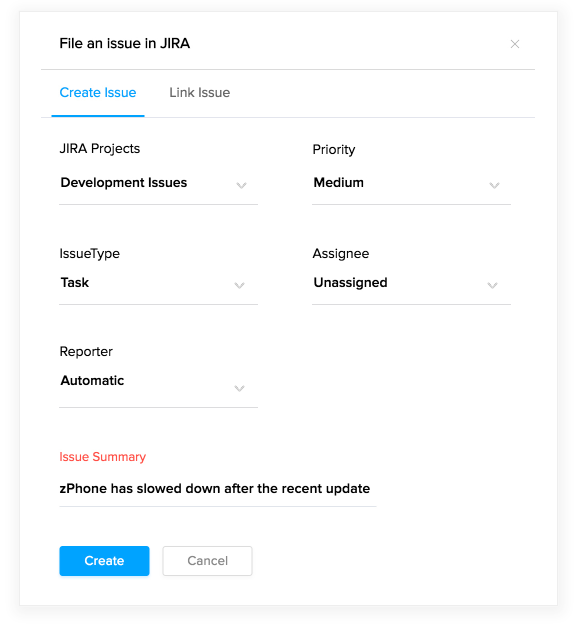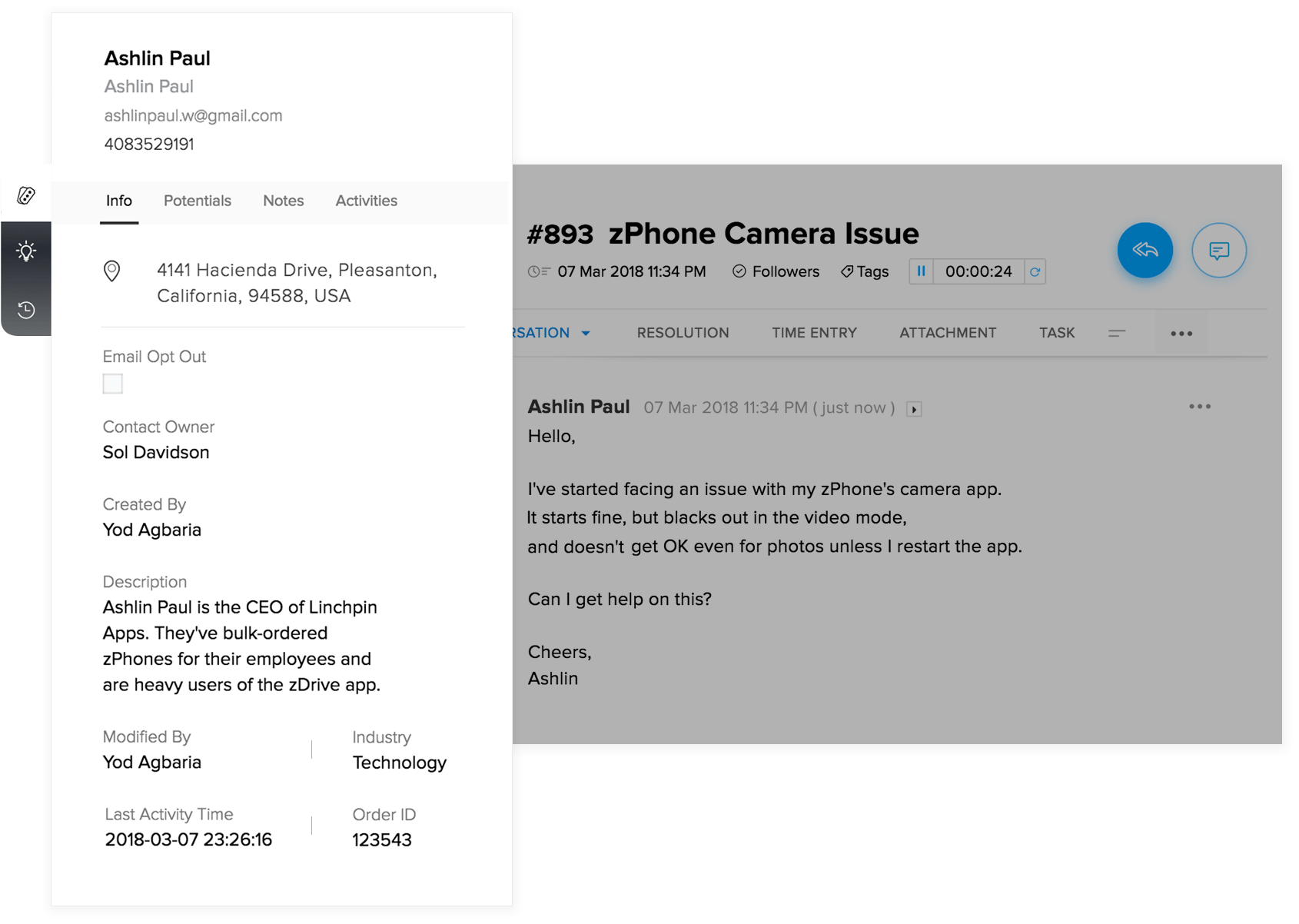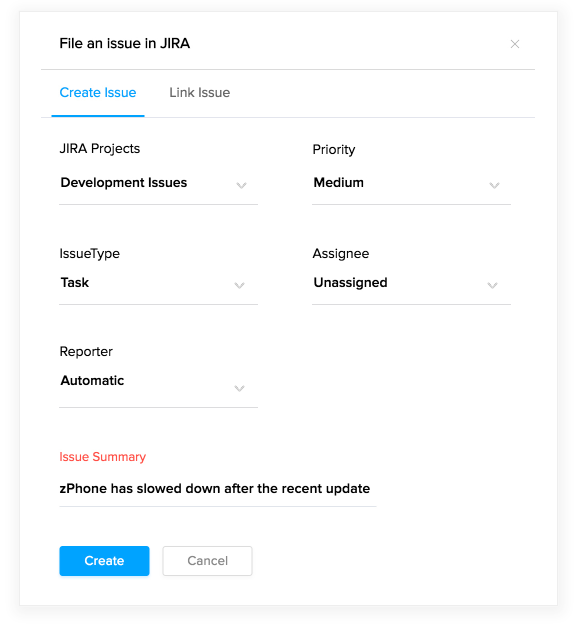 Faster resolutions.
Prioritize your feedback

Increase customer happiness

Break silos and collaborate
Prioritize your feedback
If your engineers notice that multiple customers bring up the same issue, they can identify the root cause and work on an effective fix. Similarly, if the same usability improvement is suggested repeatedly, your engineers can prioritize that and improve your product accordingly.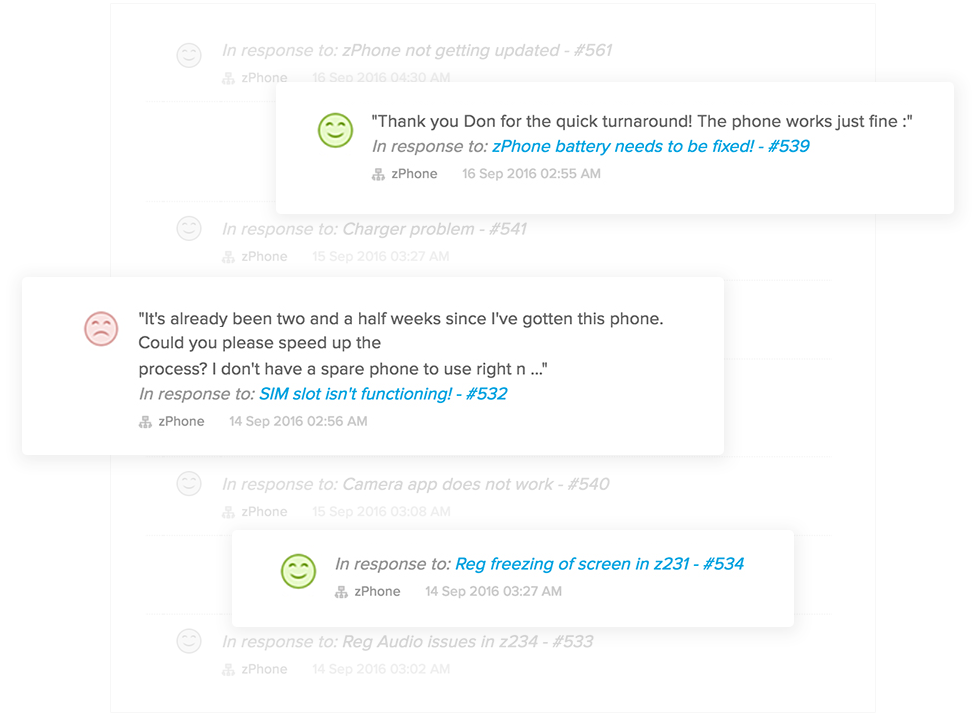 Increase customer happiness
When a ticket is filed as an issue in Jira, engineers and designers can see the full history of the ticket. And for every status update to the ticket from inside Zoho Desk, a notification (in the form of a comment) will be created on the Jira interface. With this context, issues can be resolved more quickly.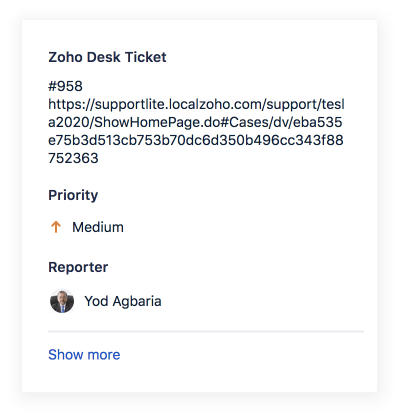 Break silos and collaborate
You can add your engineering and operations teams as light agents in Zoho Desk. Now they can leave private comments that your customer service team can respond to. These comments can be accessed from within the Jira interface.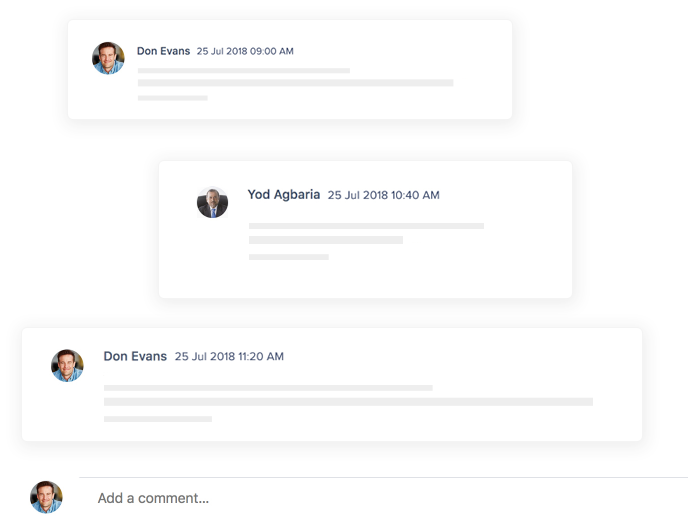 Measure and monitor.
Keep track of progress.
For every issue in Jira linked to a ticket in Zoho Desk, your agents can see critical details such as issue assignee, status, and more. They can also set preferences to get email notifications about status updates, and track bugs to see that they get resolved on time.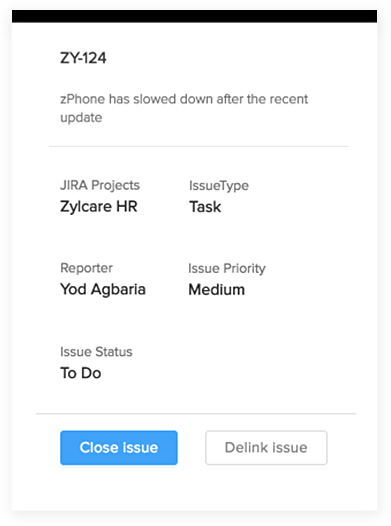 Create an effective feedback loop.
Communicate with your customers as soon as the fix to their issue has been shipped, and collect their happiness ratings. This way, the feedback loop is complete and the customers are encouraged to give more feedback in the future.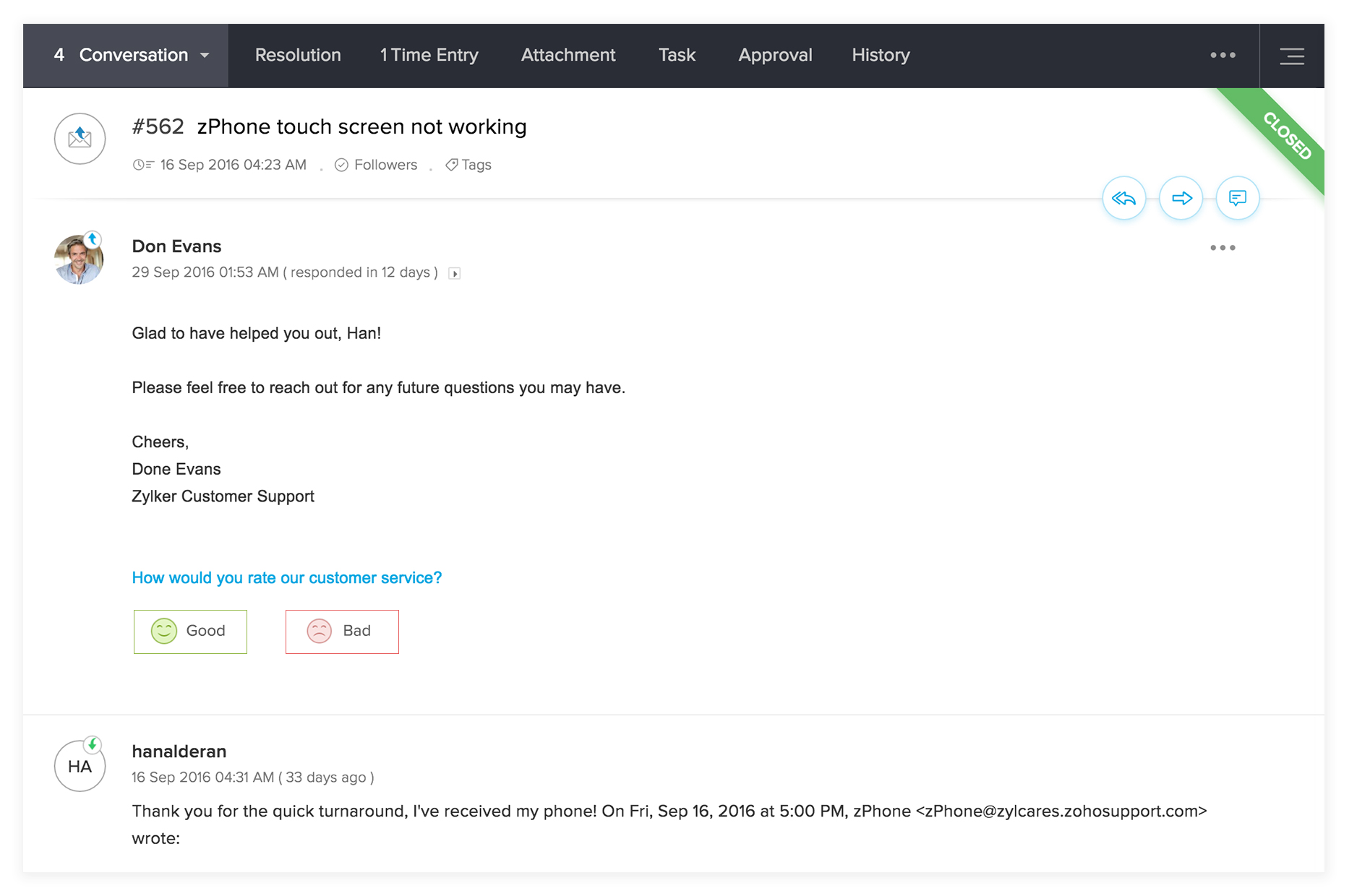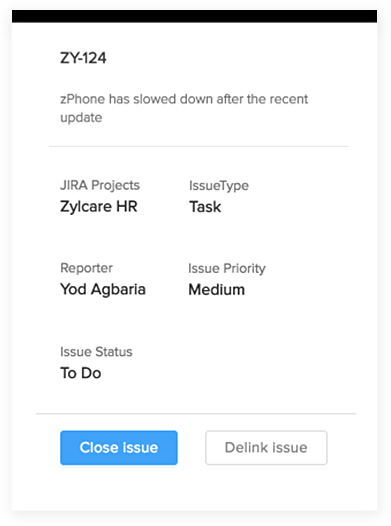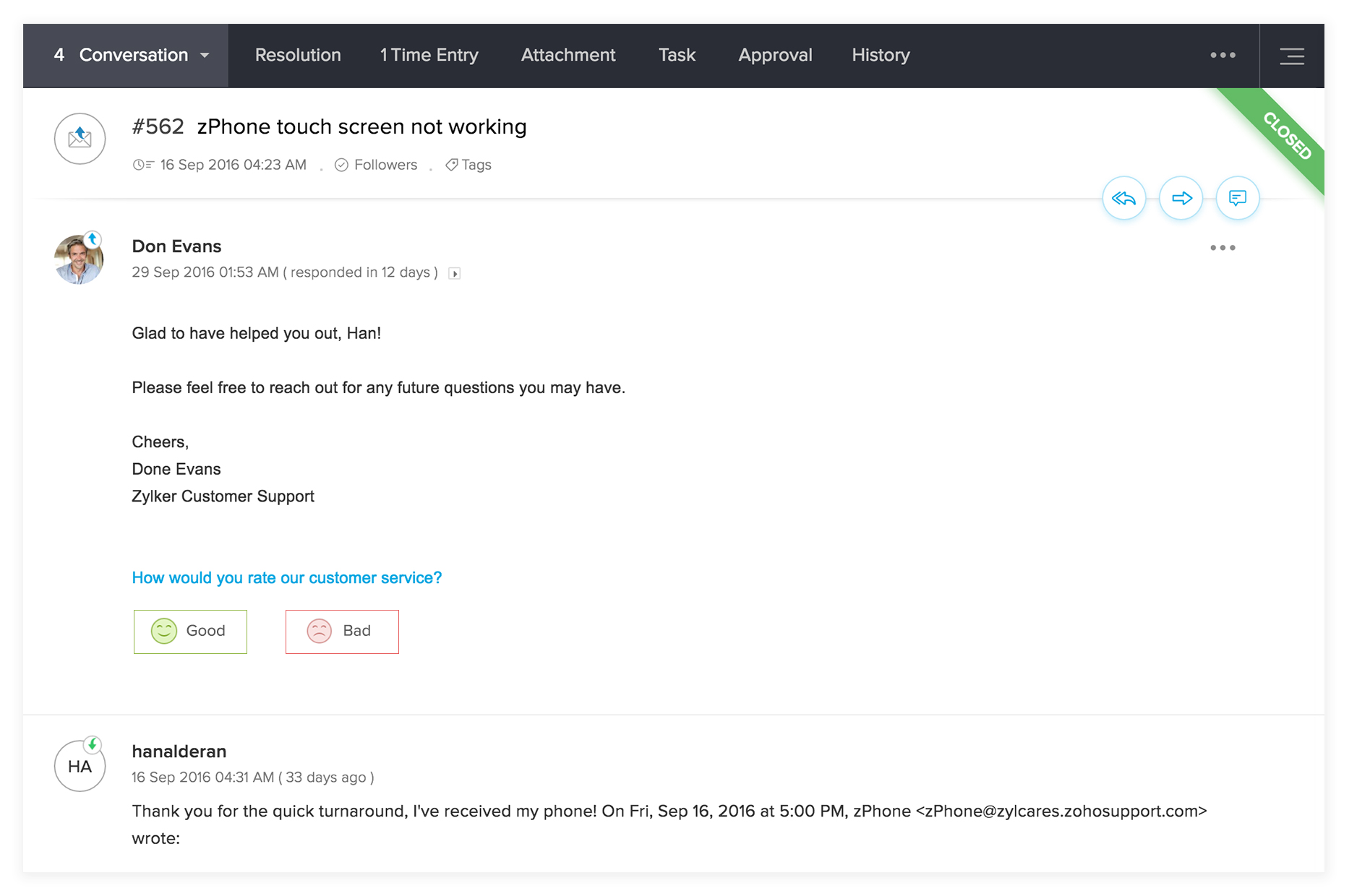 You can integrate Zoho Desk with both versions of Jira.
On-premise version
On-demand version
Solve your issues more effectively, with context.
Get Started