There's a difference between creating tickets ...and creating tickets.
Don't start from scratch.

With every customer request that comes in, there's more manual work piling up—repetitive, time-consuming, and redundant.

Skip steps, keep the details.

Rather than start from step one, use the data that your customer has already given you, across channels, with Zoho Desk. All it takes is one click.
Why go looking for answers?
With the Cases Module, you need to follow a few quick steps to access the answers you need.
Click on the solutions module,
Search for the relevant article,
Copy and paste the article
Send your reply.
When the answers come to you.
Auto-suggest has the answer waiting for you before you even read the question. You could just paste the article into your reply with a single click.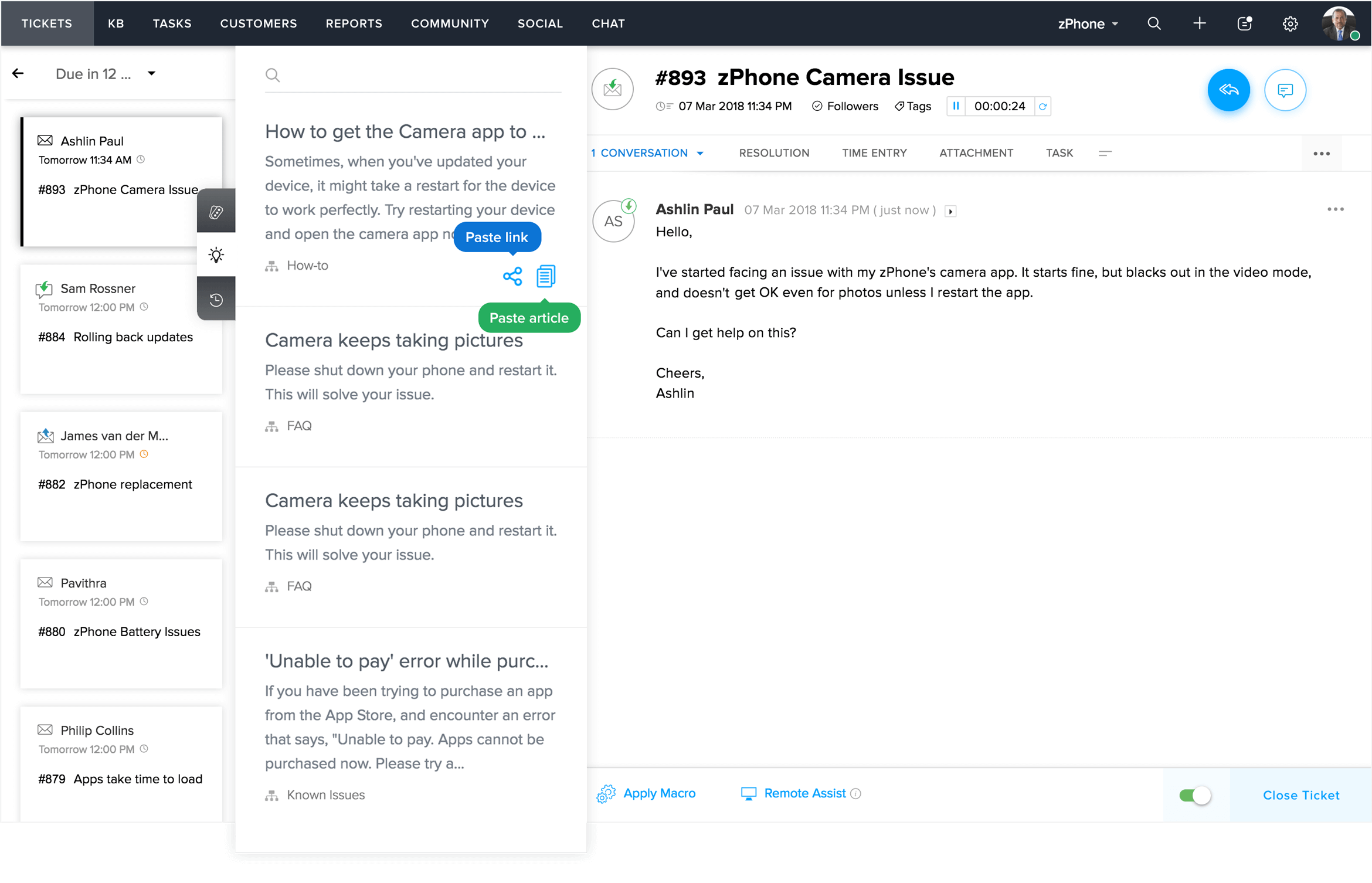 Customers get more solutions, you have fewer problems.
Make your knowledge public.

With the Help Center, you can create a Knowledge Base with FAQs and relevant articles. Now, your customers can find answers and interact amongst themselves without waiting for you.

Access instant reports and insights, instantly.

Keep track of ticket traffic, negative ratings, overall customer happiness rate and also view the individual agent performance and ticket resolution data.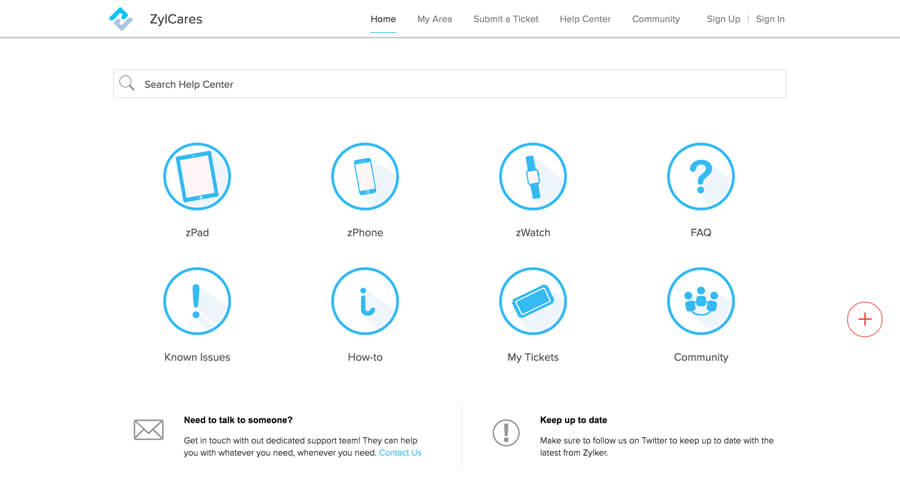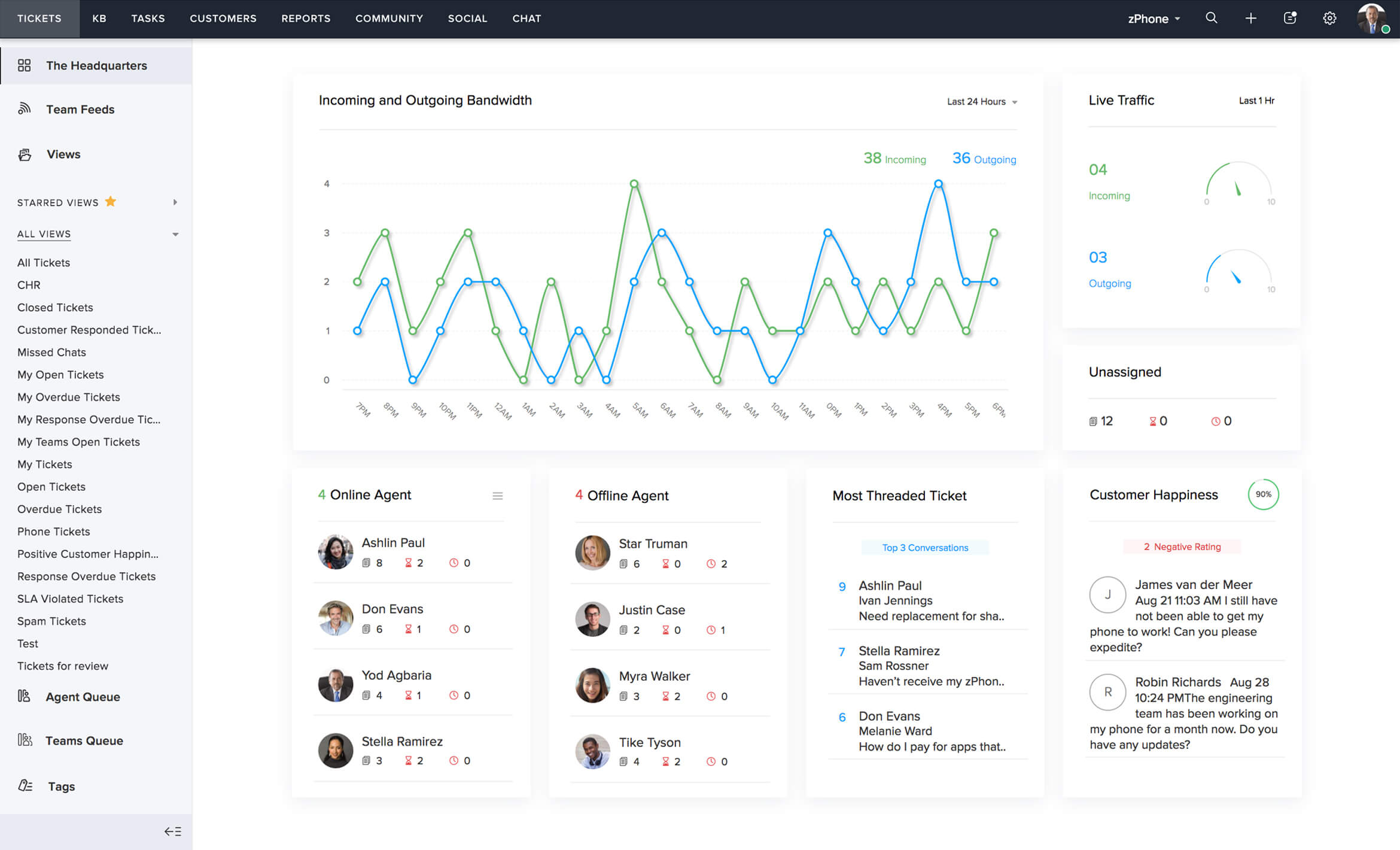 Technically, you're still within Zoho CRM.
With the Zoho Desk tab in Zoho CRM, your sales team can view support notifications, view and respond to customers without leaving their CRM tab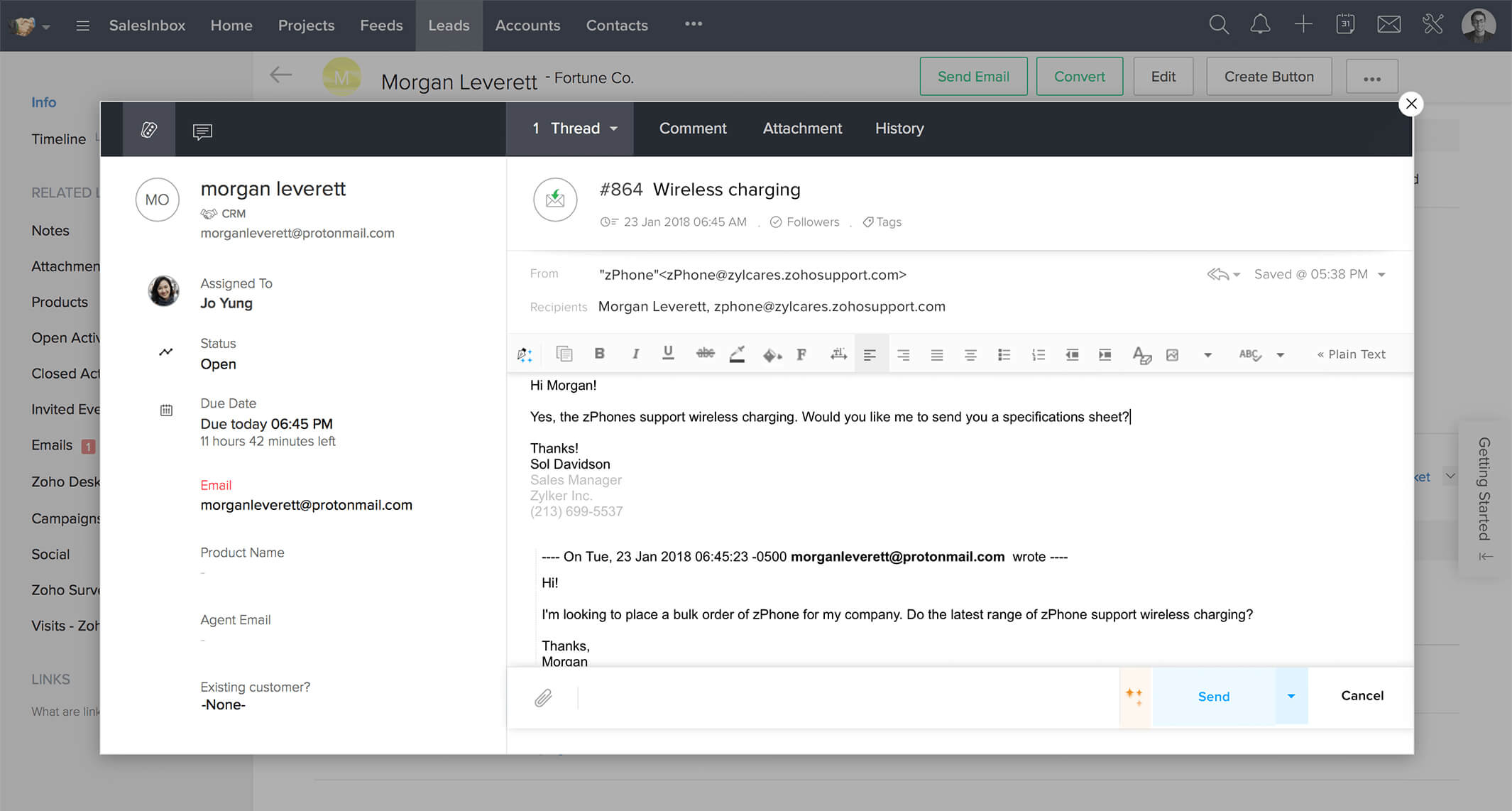 "The integration with our CRM (Zoho CRM) is paramount in helping the productivity of our staff. No other help desk software offers such a seamless integration."
Scott HinzSellzio.com
"We have been using Zoho CRM for over a year, and this is the perfect addition if you are looking to integrate your CRM with a customer service tool. The best part is you can integrate Zoho Desk with AWS Connect."
Sasha NunesN & B Team Consulting
"The program, compared to others, is really affordable. As we are users of Zoho CRM it's great that it connects so seamlessly with it."
Maike BrashVendella International.
There's more to Zoho Desk than meets the eye.
 

Ticket management, redefined.

Zoho Desk automatically sorts tickets based on priority, due time and CRM status.

 

Two-way sync, for real.

Customer data gets updated from Zoho CRM or Zoho Desk, reflects in both.

 

Team collaboration, without confusion.

Sales and Support can communicate and retain leads seamlessly.