Every brand gets its own space.
Distinguish the identity of your brands by providing each brand its own Help Center. Change how your Help Center looks, and give your customers different service channels, SLAs, notifications and Knowledge Base Articles for each brand you support.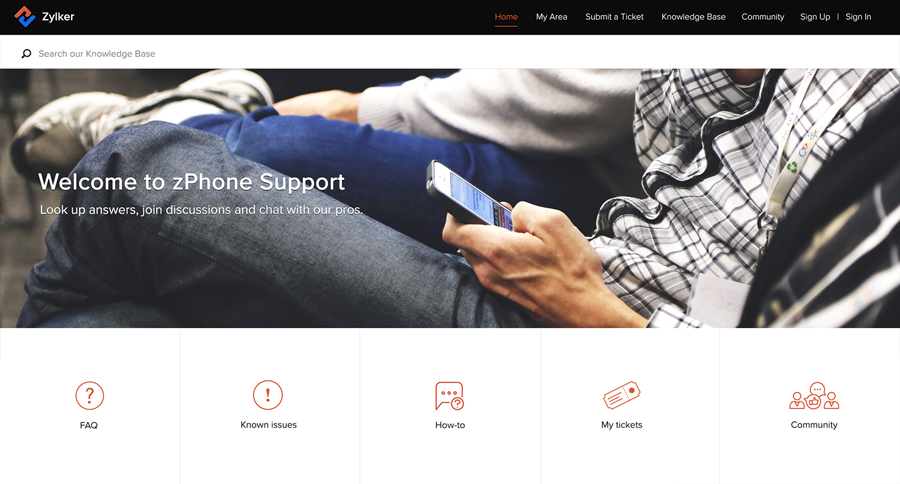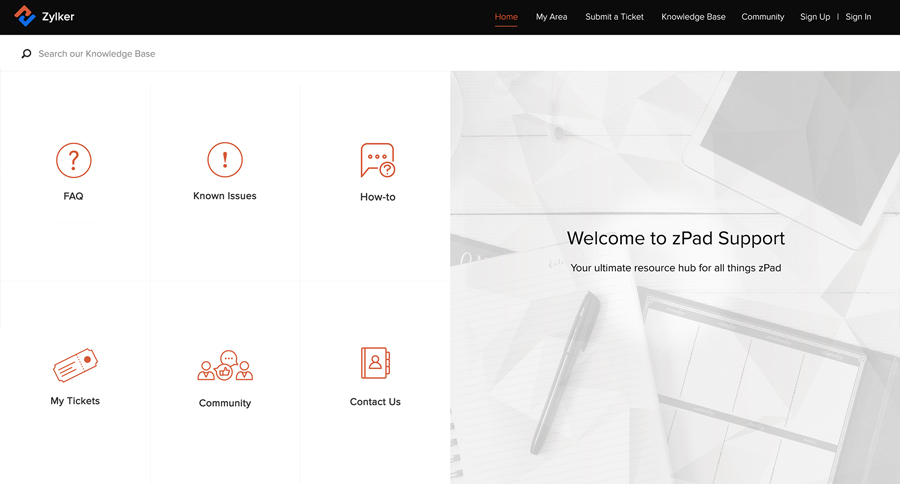 Portal Customization

Customize your portal to mimic the look and feel of your website using HTML and CSS.

Secure Access

Decide who can access your Help Center by allowing public access or by requiring visitors to set up accounts.

Domain Mapping

Make your Help Center an extension of your brand by mapping it to your own domain.

Integration with Google Analytics

Observe your customers' self-service behaviours and engagement levels.
A Knowledge Base that's searchable.
Create Knowledge Base Articles to answer your customers' frequently asked questions. Use the Knowledge Base to save your team the work of responding to simple questions, so you'll have more time to help customers with tricky problems.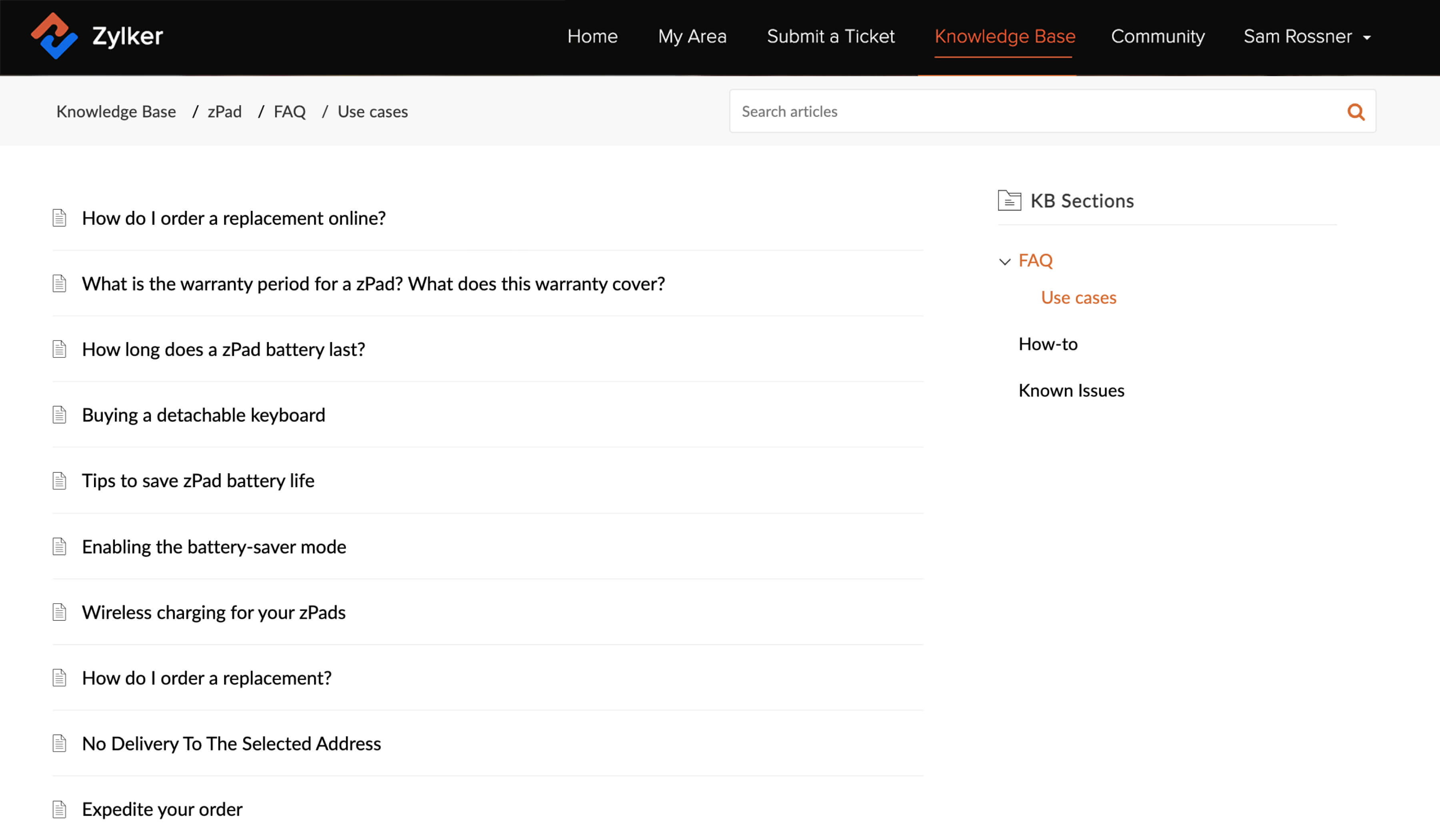 Build your own community.
Desk lets customers engage in discussions with your team and with each other. They can ask and answer questions, suggest and comment on ideas, file and solve problems, all on a common platform.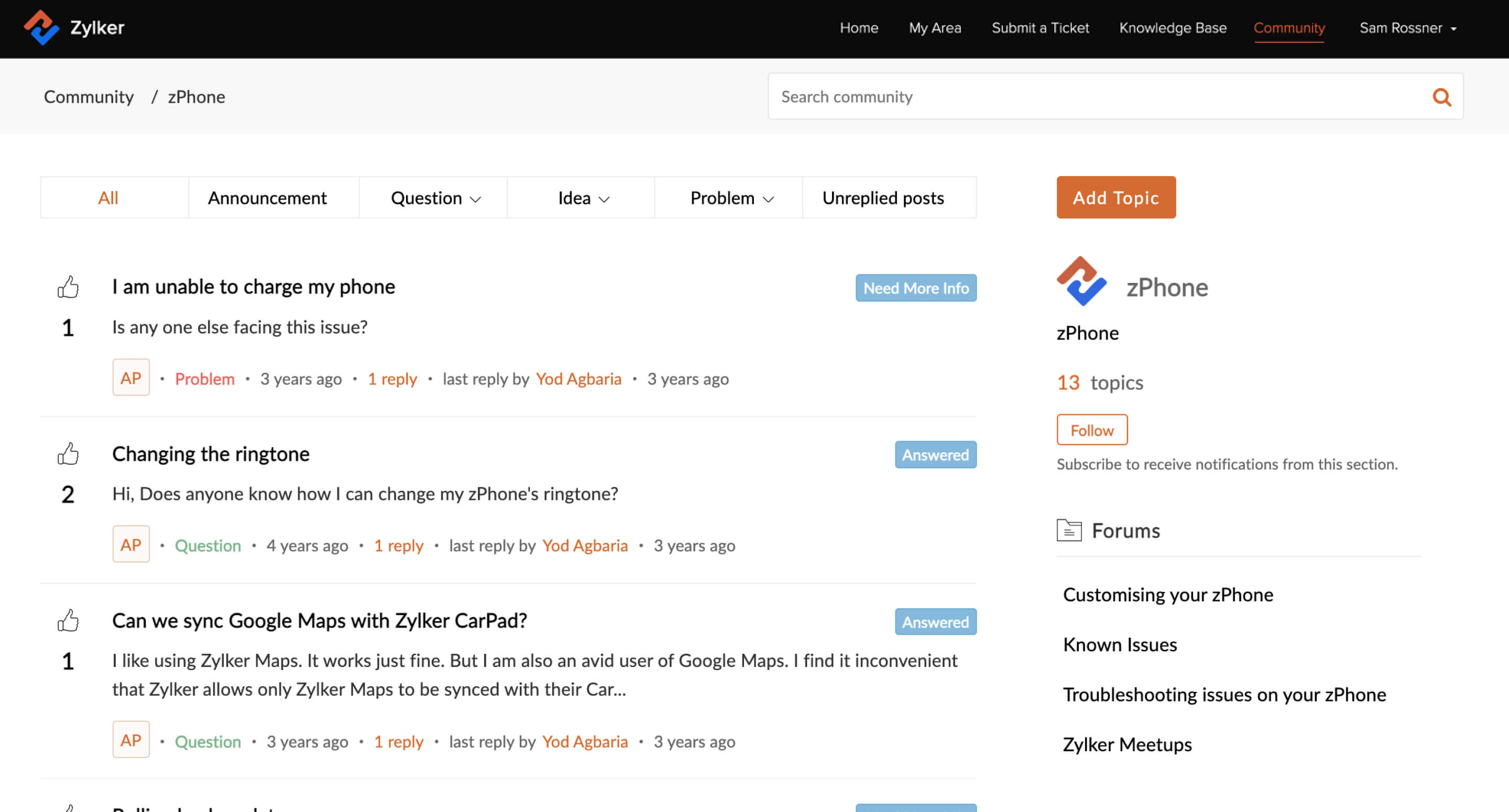 SEO Friendly

Make your support page easy for search engines to locate, with meta titles, keywords and descriptions.

Article Rating

Desk lets customers rate your Knowledge Base articles so you can find where you need to improve.
Offer personalized interaction.
For questions that need personal attention, customers can submit tickets from the Help Center. They can also track their tickets' statuses or respond to your team's comments from the same interface.