How do I set the background image in my invoice template?
To change the background image in your invoice template, kindly follow the instructions below:
Click on the Gear icon present on the top-right corner of the page and select Templates.
Tap the Template Properties section, scroll down to Background Image and click on Choose from Desktop option to choose an image of your choice.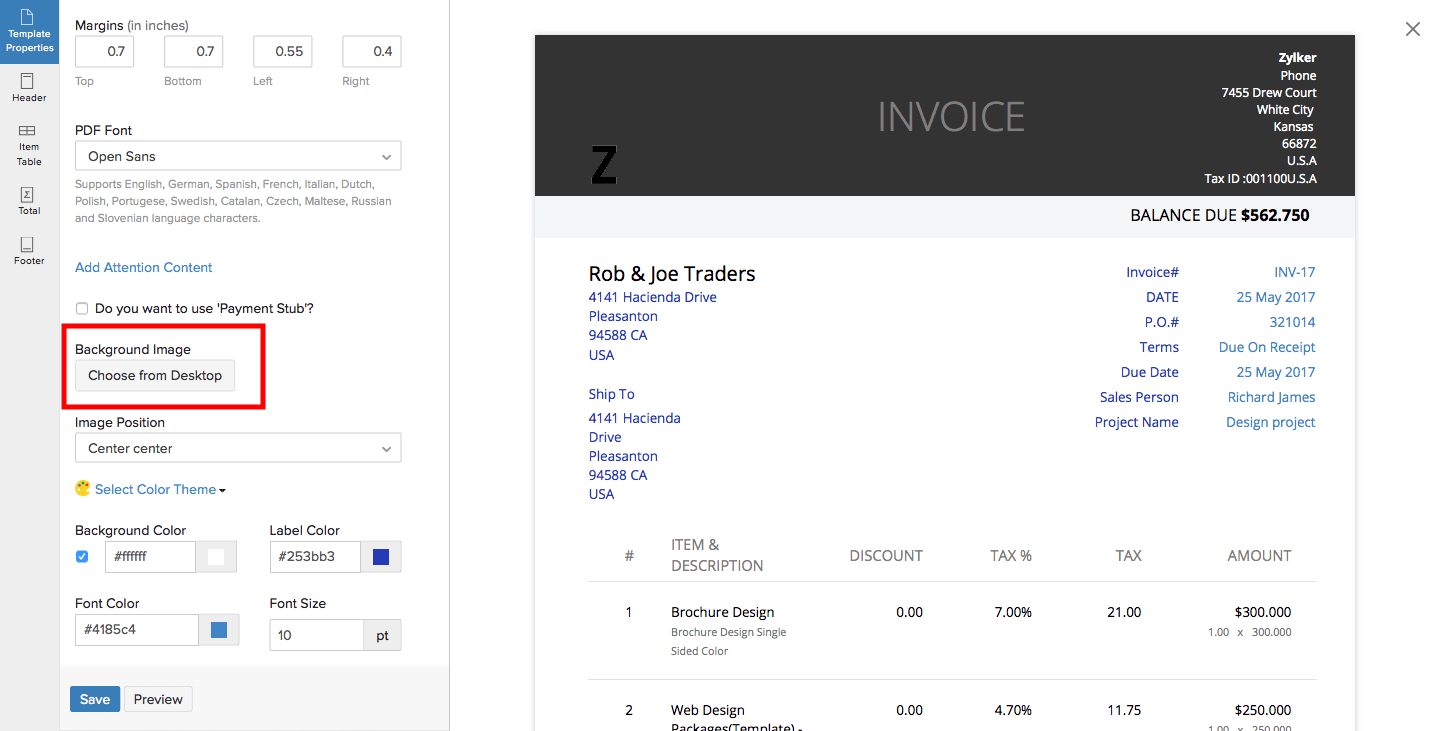 Click on the Save button for the changes to take effect.
To remove the background image, click on the Remove option that would be present under the thumbnail of the chosen/uploaded background image.