How do I backup my data?
To backup all the data of your Zoho Invoice account, kindly follow the below mentioned steps:
Click on the gear icon present on the top-right corner of the page, and select Data Backup.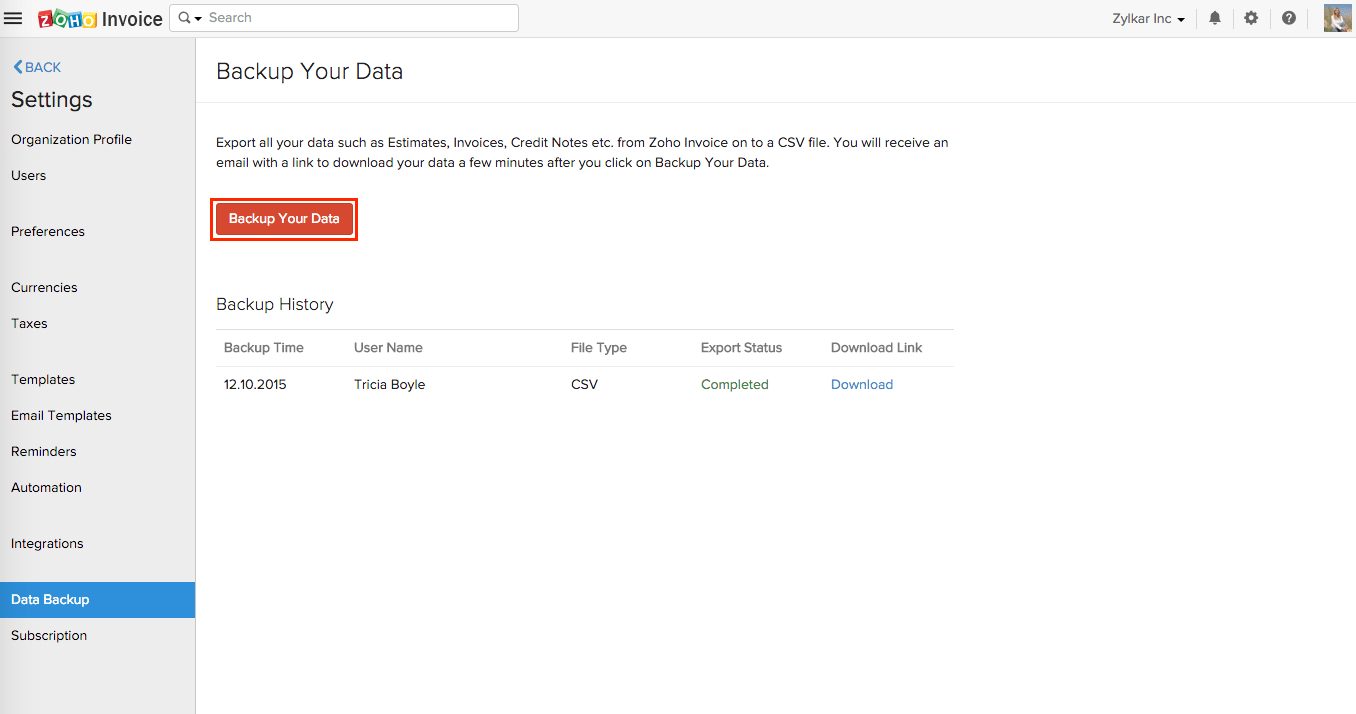 Click on the Backup Your Data button.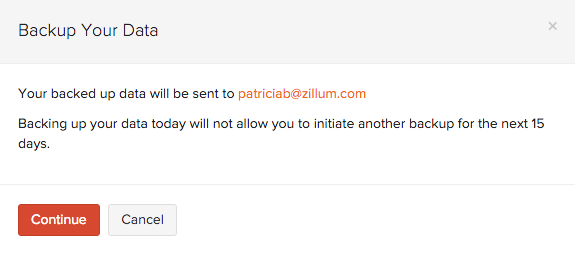 A few minutes after you click the button (approx. 30 minutes), you will receive an email with a link to download your data.
Note: Backing up your data today will not allow you to initiate another backup for the next 15 days.