Compare Zoho CRM and The Others
Sugar CRM
Additional $ (Requires Third-party connectors)
Additional $ (Requires Third-party connectors)
Additional $ (Requires Third-party connectors)
Inbuilt Inventory management
Available from the professional edition
Sales activity gamification
Available from the professional edition
Zoho CRM
Unlimited from the Professional edition
Inbuilt Inventory management
Available from the professional edition
Sales activity gamification
Available from the professional edition
Additional $ (Requires Third-party connectors)
Limited across all editions
Inbuilt Inventory management
Sales activity gamification
Additional $ (Requires Third-party connectors)
Limited across all editions
Inbuilt Inventory management
Sales activity gamification
Additional $ (Requires Third-party connectors)
Limited across all editions
Inbuilt Inventory management
Sales activity gamification
Compare Pricing
$40

/ user / month / billed annually
$35

/ user / month / billed annually
Enterprise edition
$40

/ user / month / billed annually
Sugar CRM
Enterprise edition
$35

/ user / month / billed annually
Sugar CRM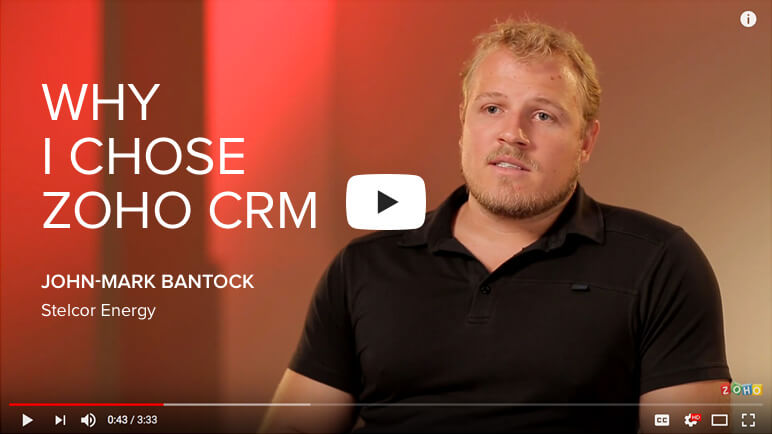 Here's what our customers say about their migration
When we decided to change, the Zoho team took our Sugar data export and within hours had it populated into Zoho. We were up and running literally within a day. Customization is much easier than Sugar. Our team finds Zoho easy to use and a cleaner interface."
Mark Gural
President, Instrumentation2000.com
We save over 70% per year since switching. When I tell people that we changed CRMs, they're shocked. They think that Salesforce is the only platform on the market that can accommodate the complexity of our business. And that's just not true."
Alex Tolbert
Founder, Bernard Health
Start getting more from your CRM.
ZWITCH TODAY
Thank you for your interest. We will contact you soon!
X
Submit your request
Thank you for your interest in Zoho CRM Plus. We're here to help. Just fill in the form below, and we'll have our best product expert reach out to you.
*The names and logos for Zoho are trademarks of Zoho Corp. All other trademarks, brand names, or product names belong to their respective holders. Comparison information as of 06.06.2018