Migrate to Zoho CRM

Save over

60

%

Introducing Zwitch: The program designed to help you - existing Salesforce, SugarCRM and Microsoft Dynamics CRM users - experience more value for less money. In fact, when you switch to Zoho CRM, you save more than 60% of your CRM licensing costs. Isn't that a real saving?

Price is $20 / users / month
(billed annually)

$75$5573%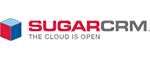 $40$2050%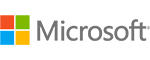 $65$45 69%
The information contained in this document represents the current views of Zoho CRM as of the date of the publication. Zoho CRM cannot guarantee the accuracy of any information presented after the date of the publication. This document is for information only. Zoho CRM makes no warranties, expressed or implied in this document.
Why Zwitch?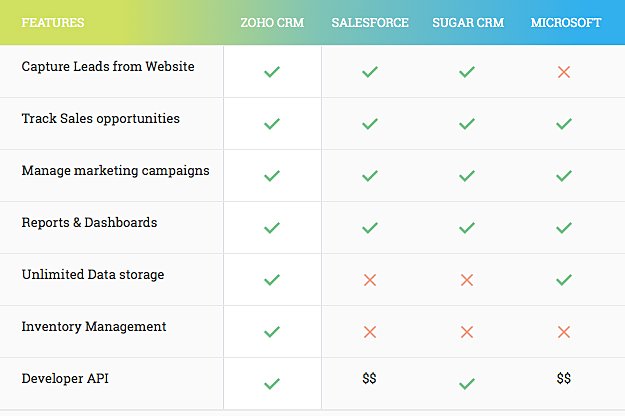 Featureszoho crmsalesforcesugar crmmicrosoft
Capture Leads from WebsiteYesYesYesNo
Track Sales opportunitiesYesYesYesYes
Manage marketing campaignsYesYesYesYes
Reports & DashboardsYesYesYesYes
Unlimited Data storageYesYes no
Inventory ManagementYesNo
​More for Less

By Zwitching to Zoho CRM you will get:

More than 60% savings of your CRM expenses
No data lockup - export your data at anytime
Free data migration service for more than 5 users.
User-friendly interface and system-behavior
The names and logos for Zoho are trademarks of Zoho Corp. All other trademarks, brand names, or product names belong to their respective holders. Published On: April 5, 2015