CRM Plus
₹
2900
per user per month,

billed annually
₹
3500
per user per month,

billed monthly
START FREE TRIAL
Access Zoho CRM Plus
Unify sales, service, and marketing on one platform
Eight apps, all features included
Users have access to all apps
Fully integrated
CRM Flex
₹
2900
Price displayed is for our sales+service bundle
Starting price for two users per month,

billed annually
per month for two users, billed annually
Starts From
View apps, editions, and prices
Build a custom sales, service, and marketing bundle
Select the apps you need
Select editions and users for each app
Fully integrated
Local taxes (VAT, GST, etc.) will be charged in addition to the prices mentioned.
Experience the power of an integrated
Sales, Marketing, and Service CRM
Sales

Customer service

Email marketing

Business intelligence and analytics

Social media marketing

Project management

Customer survey management

Website visitor tracking
Monthly
Yearly
save up to 34%
USD
INR
EUR
GBP
JPY
SGD
AUD
AED
SAR
MXN
ZAR
NGN
KES
EGP
CAD
Explore the top features
Sales force automation
Basic modules

Manage your complete sales cycle by collecting and centralizing data across relevant stages with these standard Leads, Contacts, Deals, and Accounts modules.
Tasks, calls, events

Easily schedule and manage your follow-ups, calls, meetings and other day-to-day sales activities.
Advanced filters

Cut through the clutter and pinpoint the records you need with these advanced search filters.
Multiple pipelines

Effectively manage multiple sales processes by using distinct sales pipelines to track your opportunities.
Scoring rules

Score your leads based on their interactions with your business to help your sales team prioritize leads more likely to convert
Sales forecasting

Set your team on the path to long-term success with achievable goals and keep track of how your business performance compares to revenue goals.
Email insights

Track performance metrics for all customer-related emails like open rates, time of opening, click rates, and more.
Multiple currencies

Reduce the complexity of working with international vendors and customers with built-in multi-currency support and conversions.
Macros

Pre-define and automate actions like follow-ups, scheduling sales activities, and updating records, all with the click of a button.
SalesSignals

Interact with customers in real-time with activity notifications across the customer journey.
Assignment rules

Automatically send incoming leads and opportunities directly to the appropriate sales reps.
Multiple scoring rules

Use scoring rules to help your customer facing teams prioritize records that are relevant to their departments.
Custom SalesSignals

Build customized signals to capture every aspect of the customer journey and notify the relevant teams in real time.
Email parsers

Capture lead information from emails and add it to your CRM so your teams can focus on following a up rather than manually updating customer records.
Data entry wizards

Make updating customer information easier, reduce errors, and improve data quality with sequential forms.
Portals

Make collaboration with customers, partners, and vendors easier—use portals to grant access to relevant information in your CRM.
Automation and process management
Workflow rules

Help your sales team focus on sales by automating their day-to-day activities with workflows.
Email notifications

Stay on top of your emails with real-time notifications on opens, clicks, and replies.
Blueprint

Effectively scale your sales process by building a step-by-step blueprint to guide your sales reps at every stage.
Webhooks

Use webhooks to easily loop third-party apps into your sales operations to enhance overall customer experience.
Record approval process

Get important records approved by the right people to ensure accountability.
Data review process

Keep your data clean by reviewing and verifying information coming into your CRM
Custom functions

Build low-code workflows that automate your enterprise operations across all different apps in your tech stack.
CommandCenter

Build, manage, and improve end-to-end customer journeys while delivering personalized experiences.
Product customization
Homepage customization

Get easy access to all the important day-to-day activities and metrics right from your homepage.
Rename tabs

Rename default product modules to match your company's organization structure and style.
Custom list views

Quickly access a set of leads, customers deals, and more by creating lists with pre-defined criteria.
Custom fields

Collect and associate any type of data your business needs inside

Zoho CRM
Canvas

Build personalized CRM experiences for your employees based on the needs of the team and your industry.
Tab groups

Focus on important information by creating groups of relevant modules for quick access.
Validation rules

Keep your CRM data clean by curbing bad data with automatic validation.
Custom modules

Create and customize modules to accurately capture relevant data categories for your business.
Custom buttons

Perform a wide range of pre-defined actions with a single click.
Page layouts

Streamline data capture for different processes under different layouts in the same module.
Translations

Translate your custom modules, fields, buttons, and more to empower your global teams to work with

Zoho CRM

in their preferred language.
Developer sandbox

Give your developers the freedom to test every customization in a secure sandbox before applying them to your production account.
Reports and analytics
Predefined reports

Monitor the health of your business with multiple system-defined reports.
Predefined dashboards

Visually track key metrics across specific departments or your business as a whole with dedicated dashboards.
Custom reports and dashboards (Limited)

Drill down deeper with customized reports and dashboards to better understand how your business is performing.
Basic dashboard components

Choose from an array of built-in tools to visualize your business data.
Analytics mobile app

Track key business metrics, even when you're on the move.
Custom reports and dashboards (Unlimited)

Drill down deeper with customized reports and dashboards to better understand how your business is performing.
Advanced dashboard components

Turn data into insights with advanced visualization tools.
Anomaly detectors

Get real-time notifications on any deviation in your business performance.
Webform analytics

Track and improve how your webforms perform across different pages and iterations.
Zoho Analytics

Leverage the powerful business intelligence capabilities of Zoho Analytics for free.
Marketing automation
Email templates

Select and edit email templates from a large library including everything from sales follow-ups to marketing newsletters.
Email authentication

Improve the trustworthiness and deliverability of your emails from inside

Zoho CRM.
Mass email

Email all contacts or selected recipients with a single click.
Social profile integration

Seamlessly integrate your social media accounts and manage activities directly from

Zoho CRM.
Email relay

Send emails through specific servers for selected customers.
CRM for Google Ads

Measure and improve the performance of your Google Ads with the CRM for Google Ads integration.
Attribution

Measure the impact of your marketing campaigns with Marketing Attribution.
Segmentation

Categorize customers into focus groups to give them personalized content, offers, and more.
Auto-responders

Set up automatic replies and follow-ups to enhance customer communication.
Security
Profiles

Manage what your CRM users can do inside the product with fine-grained controls.
Role-based hierarchy

Manage what your users can see and access inside your CRM based on the roles you define.
Multiple organizations

Associate and access multiple CRM accounts with a single login.
GDPR compliance

Use built-in functionalities to help your process align with the GDPR regulatory requirements.
CRM audit logs

Get detailed logs for all actions performed inside your CRM.
IP address restriction

Let your team access your CRM account from specific, approved IPs for added security.
Field-level security

Leverage granular controls to manage access to specific fields that may contain personal or highly sensitive information.
Reporting hierarchy

Manage what users can see and access inside your CRM based on your organization's hierarchy.
Record-level sharing

Improve collaboration between sales reps or departments by allowing your team to share records with one another.
Territory management

Assign relevant leads, customers, and accounts to your sales reps based on factors like product line, geography, verticals, and more.
Data encryption

Keep your customer data secure with powerful encryption when it's stored on

Zoho CRM's

servers.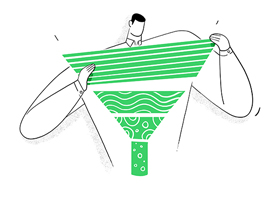 For solopreneurs and micro-businesses ready to move beyond spreadsheets or simply replace legacy sales tools.
Let's Bigin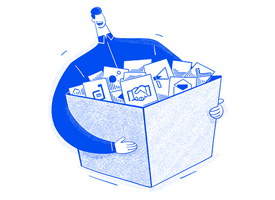 For businesses looking for an all-in-one CX solution to address sales, marketing, and customer service challenges.
Explore

For businesses looking to automate their customer service operations with an omnichannel helpdesk solution.
Explore
Delivering value on three fronts
The Zoho CRM advantage
Price
transparency
Get the full product for the price you pay. No hidden costs in the long run.
Faster
deployments
Minimize operational disruptions as Zoho CRM can be implemented 50% faster than competitors.
Higher
adoption
The intuitive UX enables your team to leverage Zoho CRM better and deliver a great CX from the get-go.
Leading the charge on customer privacy
Zoho has been at the forefront in championing our customers' privacy rights in the realm of SaaS. We've taken numerous steps to put customer privacy at the heart of everything we do—something that sets us completely apart from the competition.

Complete ownership of the tech stack

Minimal reliance on third parties when it comes to delivering our services to you.

No adjunct surveillance

Our websites have zero third-party trackers to prevent companies from tracking your behavior on our websites.

Zero ad-providers on our network

A business relationship is between a service provider and a customer, and Zoho provides no space for ad-providers to profit from these business relationships.

No double-dipping

You pay for the service you want—no more, no less. Zoho doesn't have back-door deals with data brokers to sell your data.
Our business has grown over the last few years. Zoho has increased our internal productive information sharing and capacity as much as 15 to 25%. Zoho continues to modify, adapt, grow, and add things to the platform that our business sees value in. It's absolutely been a perfect marriage in terms of the ability to adopt new ideas and new concepts to create an ecosystem of apps that talk to each other and operate within our business.
Paul GrimesChief Operating Officer, Lubrication Engineers
The migration went faster than we expected. The user-friendliness is better than Salesforce. We achieved about 99% of the customizations that we wanted at a much lower cost than Salesforce. In terms of an intuitive user interface, the Blueprint feature is especially great. That really simplifies the data capture for all our front line teams, which was a bit of an issue with Salesforce.
Deepak RamkrishnaHead of Marketing & Communications, Marathon Realty
We selected Zoho primarily based on the sheer breadth of its products and cost-efficiency. Our main focus was to find a provider with a suite of advanced product offerings. Whenever we need to administer a change in Zoho CRM, the technology is so well-developed that it becomes an easy task.
Ryan KingSenior Director of Global Strategy, Shiji
Zoho CRM is essentially the brain of our company. It holds all of our memory. My executives can generate workflow loads and custom functions themselves. It's incredibly useful for us; we can accomplish new initiatives quickly. Zoho's competitive pricing also significantly contributes to the company's EBITDA and thus to its success.
Aurian De MaupeouCo-Founder, Selectra
Join 250,000+
other businesses
START FREE TRIAL NOW
Buy Now

Frequently Asked Questions
Can I get a demo of

Zoho CRM?
Yes, we would be happy to demonstrate Zoho CRM through a web-conference at your convenience. The demo is a one hour session. To schedule your personal session, please contact sales@zohocorp.com.
We're fervent about keeping your data safe and secure. Our facilities feature stringent 24/7/365 security with video monitoring, biometric access, and advanced fire, flood, and theft monitoring systems. Our network security system employs the latest encryption and intrusion detection and prevention technologies. Learn more about Zoho's data protection measures.
What types of payment do you accept?
We accept payment via Visa, MasterCard, American Express and PayPal. We also accept payment via bank transfer or check transfer for yearly subscriptions. For more details, please contact sales@zohocorp.com.
Does

Zoho CRM

support multiple languages?
Yes, we support 28 languages: Arabic, English (US), English (UK), Bulgarian, Bahasa Indonesian, Chinese (Simplified), Chinese (Traditional), Croatia (Hrvatski), Czech, Dutch (Nederland), Danish, French, German (Deutsch), Hungarian (Magyar), Hindi, Italiano (Italy), Japanese, Polish (Polish), Portuguese (Brazil), Portuguese (Portugal), Russian, Spanish (Espanol), Swedish(Svenska), Thai, Turkish, Vietnamese, Korean, Hebrew.
How flexible are your contracts?
You are not bound by any contracts or commitments. Zoho CRM is a pay-as-you-go service (monthly or yearly), so you can make changes to your plan whenever you need to.
Of course you can! Log in to Zoho CRM, click the Upgrade link on the Home page, and follow the steps on the Subscription page to switch to a new plan.
How do you support businesses signing up for Zoho CRM?
For customers of our paid editions, you automatically have access to our Classic support. You also have the option to opt-in for one of our paid support plans that promises faster responses, round the clock support, dedicated on-boarding and more.Explore support plans
Do you provide any assistance in getting Zoho CRM set up and running for our business?
Yes, we do have end-to-end services that cover everything from requirement gathering to setup and onboarding. We have dedicated programs for SMEs and Enterprises, so that the different requirements and needs are addressed effectively.
Does Zoho CRM have a free edition?
Yes, Zoho CRM does have free edition that supports upto 3 users and comes with the essentials like leads, documents, and mobile apps, it's a perfect fit for your home business. Get started here
You can connect with us instantly through live chat (24x5) or by writing to us at sales@zohocorp.com.
close x
Sales
Zoho CRM
Standard
₹
720
/user/month billed annually
Professional
₹
1,200
/user/month billed annually
MOST POPULAR
ENTERPRISE
₹
2,100
/user/month billed annually
ULTIMATE
₹
6,000
/user/month billed annually
Service
Zoho Desk
Standard
₹
1,200
/agent/month
MOST POPULAR
Professional
₹
2,100
/agent/month
ENTERPRISE
₹
6,000
/agent/month
Marketing
Zoho Campaigns
STANDARD
Starts at
₹
720
/month billed annually
(For 500 contacts)
MOST POPULAR
PROFESSIONAL
Starts at
₹
1,200
/month billed annually
(For 500 contacts)
Pay-as-you-go
Starts at
₹
2,100
(For 250 email credits)