EASE OF USE.
The Zoho CRM interface is one which needs little to no explanation. Everything about the software is made as simple and straightforward as possible--from the terminology to the setup. So don't worry if you're completely new to sales or if you're not tech savvy; we've crafted our CRM so that everyone can use it. And if you still want an even easier way to fill in data, Zoho CRM has an app that will scan your business cards for you.
"It was easy to use and it's very flexible and customizable for non-technical sales people like myself. It is very easy to create different list views on-the-fly."

Ran into a problem? Unsure of how to do something and it's already 2 AM? That's okay; our virtual help is here for you. If you call our 24x5 technical support line, you won't have to stay on hold. You can also chat or email us, and we'll get back to you as soon as possible.
"Whenever I have a problem, I can simply do a live chat and they will jump through hoops to help me fix problems."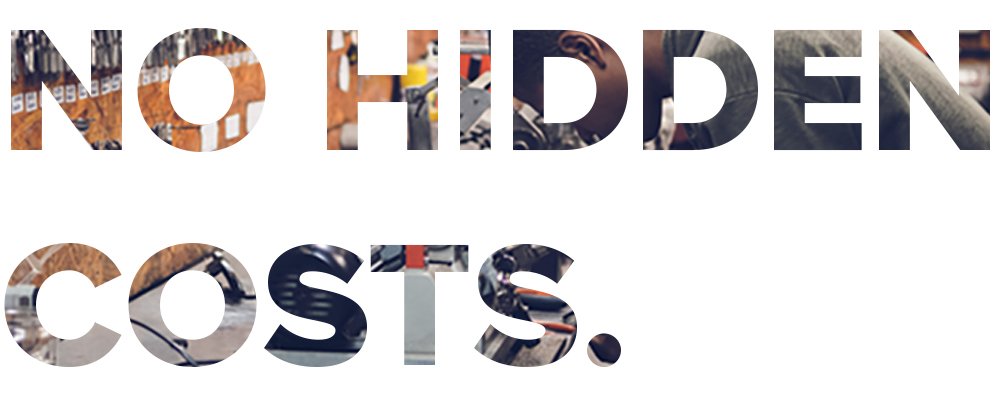 No HIDDEN COSTS.
With Zoho CRM, there are no additional surprise costs. What you pay for is what you get. The pricing is flexible as well: You can opt to pay monthly or annually, and, once you pay, you get to use the full features of the software. There's no additional costs. If you don't want to pay for a plan, you can use our free version indefinitely. We don't nudge you every day to pay, unless you want to add more users and use more features.
"The pricing is very reasonable. Most small companies can make do with the free version."


More Than Just Data Storage.
Zoho CRM is more than just a repository for your contacts and customer data. It is the complete sales solution for managing your pipeline, analysing sales performance and staying in touch with customers. Get the best of lead management and marketing automation while also having access to all of Zoho products that let you manage your business on the cloud.
"I run a lot of social media campaigns and the integration of the features - leads, potentials, and campaigns make it possible for me to track where my highest volume of leads originates from. This is very important for my business."


MAKE IT YOUR OWN.
No matter how unconventional your company may be, Zoho CRM works the way you do -- from the names of the modules to the data you enter. Any part of it can be customized to suit your company. You can even choose what you wish to see and remove what you don't.
"I absolutely love the customization capability. I own a real estate business, and Zoho CRM allows me to innovate at a much higher level than any other CRM I have found."

YOUR DATA IS SAFE WITH US.
Many individuals are concerned about how safe their data is when it's online. Zoho CRM comes with two-step authentication, a SOC 2 certificate, a redundancy and business continuity policy set up in case something goes wrong, and data centers with bullet proof physical security. Learn more
"Zoho takes security very seriously. Their network security is equally top-notch, with advanced data encryption and intrusion detection systems."

EVERYTHING IN ONE PLACE.
No one likes switching through five different screens just to make one decision. With Zoho CRM that's never the case. Everything you need can be integrated into your CRM account with external and internal integrations; by doing this, your entire business fits into one system.
"The goal was to keep everything under one roof and Zoho allows us to do this ."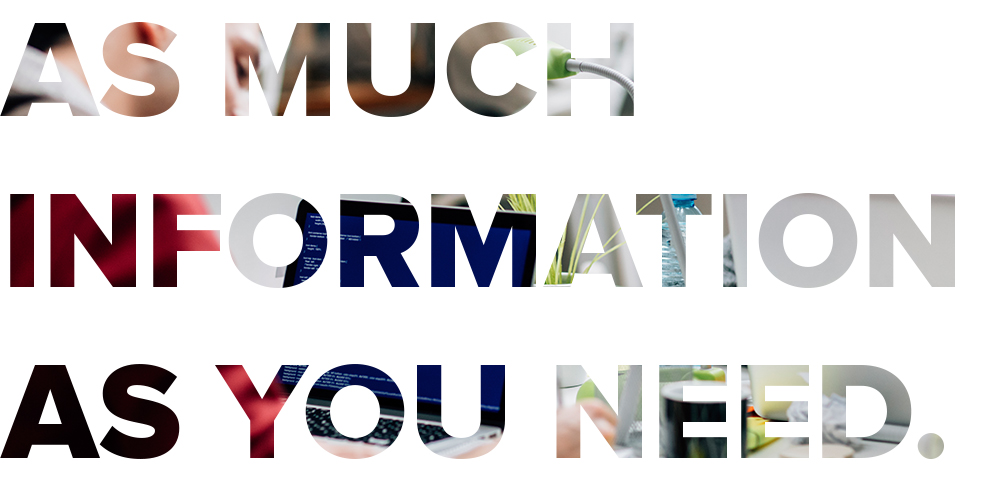 AS MUCH INFORMATION AS YOU NEED.
If you need assistance to learn how to use any aspect of Zoho CRM, you don't need to Google it. All you have to do is request a free live demo from our representatives. If you still wish to do it slowly or learn in parts, you can watch our demo videos. These videos also come in handy when you want to train new sales personnel to use the software; instead of spending time going through several sessions to teach each individual, you can just give your personnel the videos and they'll learn it themselves.
"The system is heavily supported with free webinar training and weekly discussion forums, as well as the ability to connect with Zoho directly. It is easy to use and very self-explanatory."

LIVE ON THE GO.
You don't have to live behind your system and power it up every time you want to access your CRM account. Zoho CRM comes in an app for Android and iOS devices. You can have access to your appointments, schedules, tasks and everything else whenever you need to.
"Being able to access all my business data from anywhere on any device makes running my very mobile business easy."