Java SDK for Zoho CRM.
By Seethalakshmi, Technical trainer
Join us on this walkthrough of the Java SDK for Zoho CRM. With Java SDK, software programmers can synchronize data between in-house(custom) Java-based business applications and Zoho CRM. For instance, bulk update of records in a custom view, based on updates in the integrated java application. You will be given a demonstration, followed by an interactive Q&A session, on how to get started on using our Java SDK to write business logic in your app.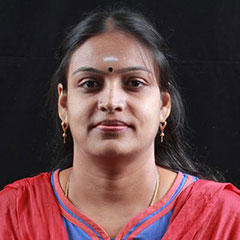 About Seethalakshmi,
Seethalakshmi is a technical trainer at Zoho, who has delivered various training programs focusing on development areas related to server-side SDKs, widgets, and serverless functions. Her areas of expertise include Java programming and database handling. She now reaches out to a larger audience through interactive webinars.