Website integration with forms.

Most businesses are online and need web forms to capture leads from landing pages, gather feedback from website visitors and invite customers to upcoming events. However, you no longer have to chase programmers to build web forms for your site. With the drag and drop web form builder in Zoho CRM, creating web forms is simple and quick! It not only saves time, but also streamlines the lead generation process by capturing website visitor's information directly into your CRM.
Build forms without writing a single line of code.
You don't need the help of an expert to build web forms for your website. Just drag and drop the required fields in the form using the built-in WYSIWYG editor. You can also upload files, mark fields as mandatory, auto-populate additional information using hidden fields and much more. Add captcha to make your form spam-proof.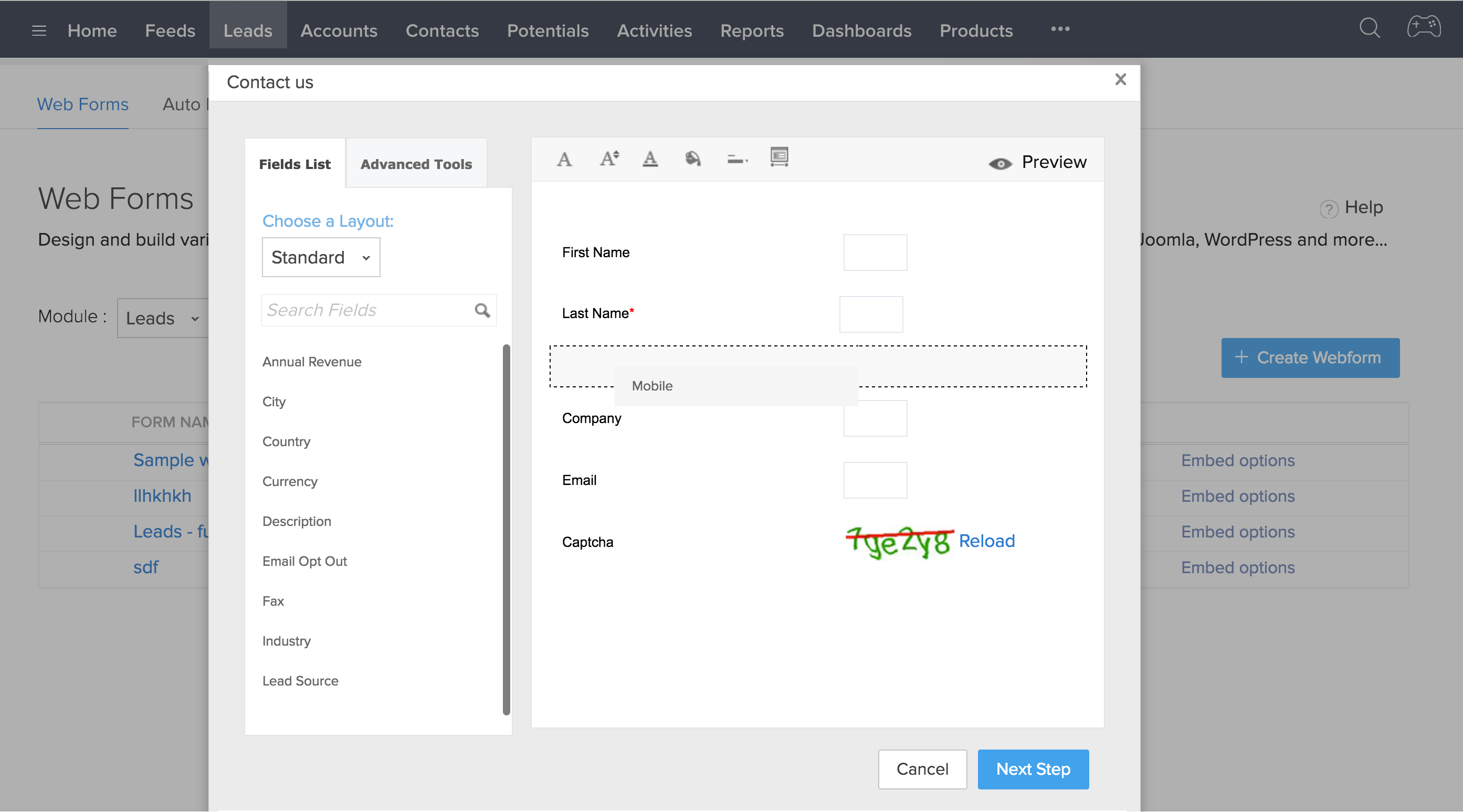 Set rules. Simplify lead distribution.
Ensure an absolutely clutter-free CRM by enabling approval processes for each lead. Assign ownership to specific users or distribute leads among user groups on a round-robin basis.
Get your forms up and live instantly.
Take your pick from the ready-to-use code formats to publish in your website. You can also get these forms up and running in Zoho Sites, WordPress, Facebook, Google Sites and Joomla.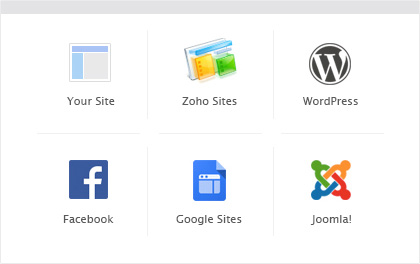 Capture leads directly into your CRM.
Get the user information directly into Zoho CRM, instead of any other database. Validate and approve the lead, and have an owner automatically assigned to start the follow-up process.