Territory Management
Territory management enables larger companies with a complex sales structure to organize their activities along multiple dimensions. Whether your company organizes sales team based on geography or product lines, territory management can handle any customer segmentation. It's simple. Just map the way your sales teams are set up in Zoho CRM, and set rules to automatically place customers under territories. You can also easily share accounts among territories, identify regions that make profit, plan resource allocation and ultimately exceed sales forecasts, all while offering excellent customer service.
Segment and organize your customers.
Define territories based on any customer or market characteristics. Set rules to automatically assign accounts to territories, and have the right people working with them from the beginning.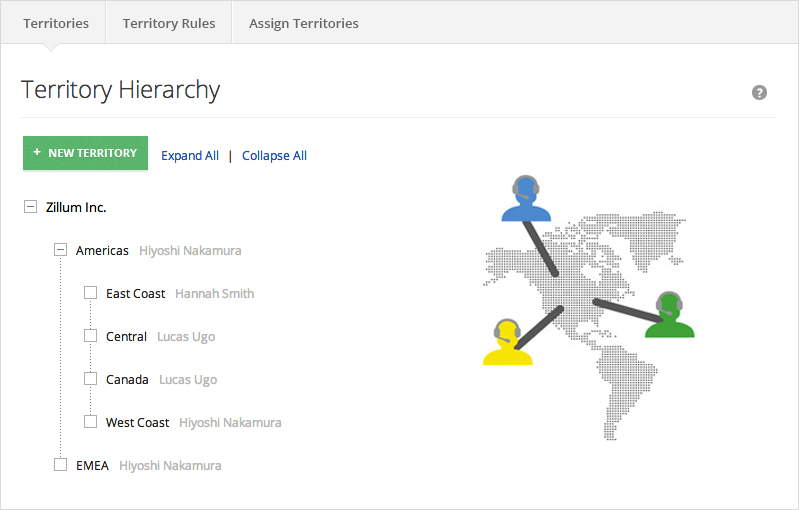 Set and track Sales targets effortlessly.
Get a consolidated view of the closed deals and forecast your sales pipeline by territory. Analyze the sales pattern of each territory by identifying teams that are making profit and the salespersons that help achieve it.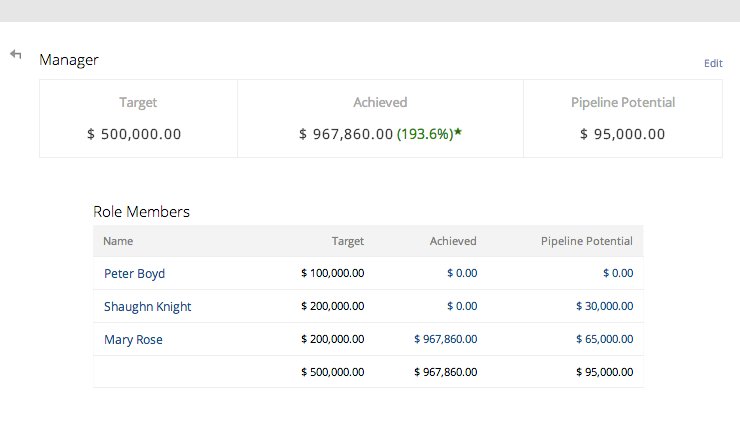 Get insights on territory-wise sales.
You don't have to access multiple tabs to gain insights on the sales activities across territories. Use the interactive Reports and Dashboards to get a precise understanding of your sales and make smart decisions.