Social CRM - integration with Facebook.
You can be assured that almost all your customers and prospects own a Facebook profile. Using this power, Zoho CRM for Facebook gives you better ways to connect with your Customers and Prospects - by bringing Facebook profiles of leads and contacts inside your CRM account.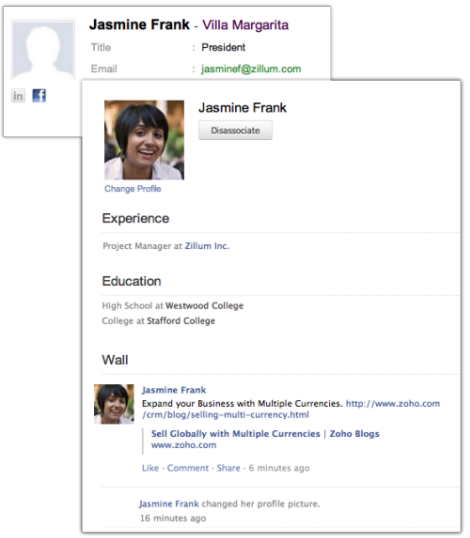 How can you use Zoho CRM for Facebook?