Improve collaboration within a team.
Want to share important information from CRM to your team members? Do not waste time by taking screenshots. Integrate CRM with Slack and share them with ease.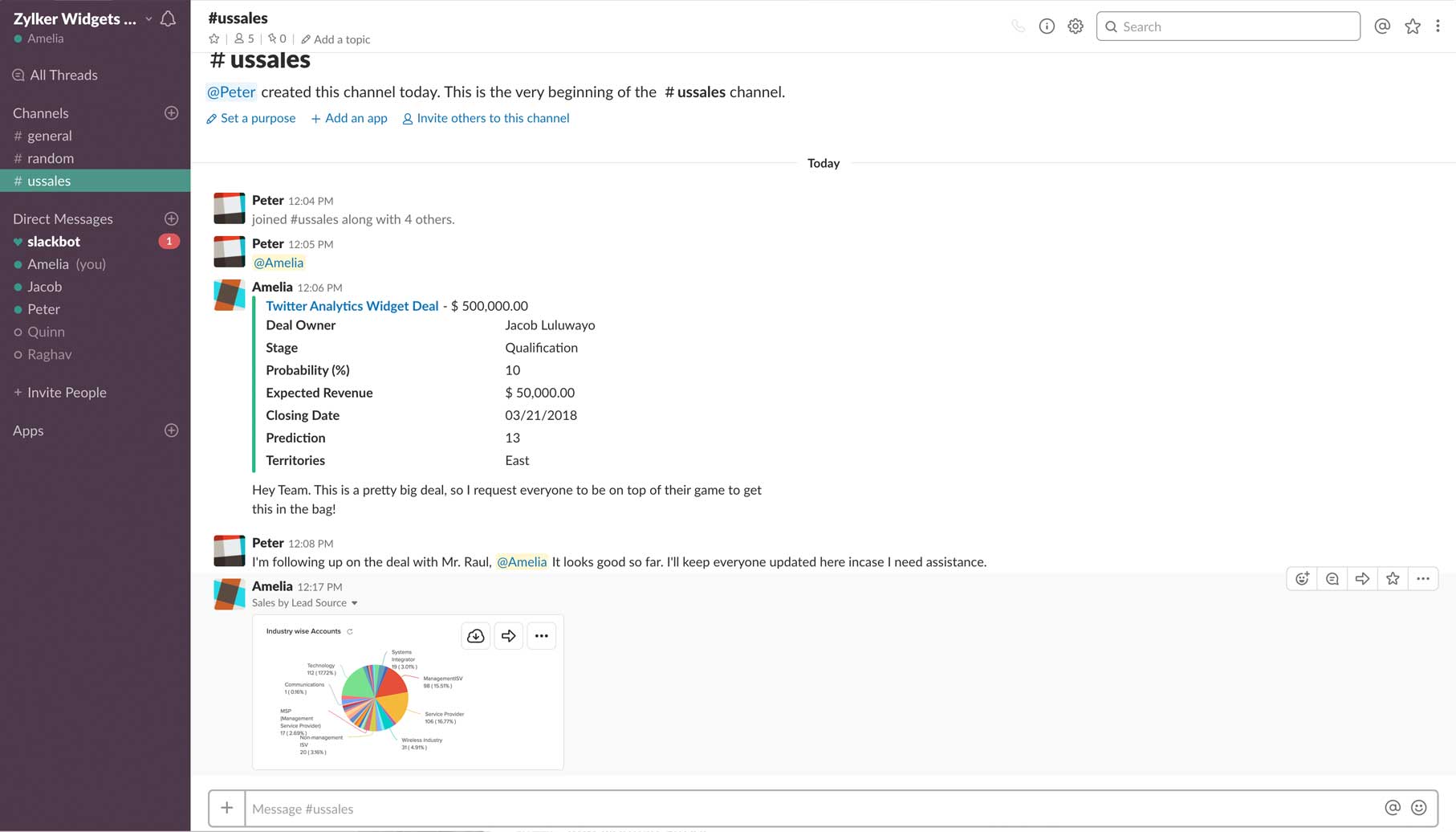 Never miss another event, task or phone call.
Have a habit of setting several reminders but still end up missing an important event? Not to worry. With the integration offering you the option of setting reminders in Slack itself, never miss an event again.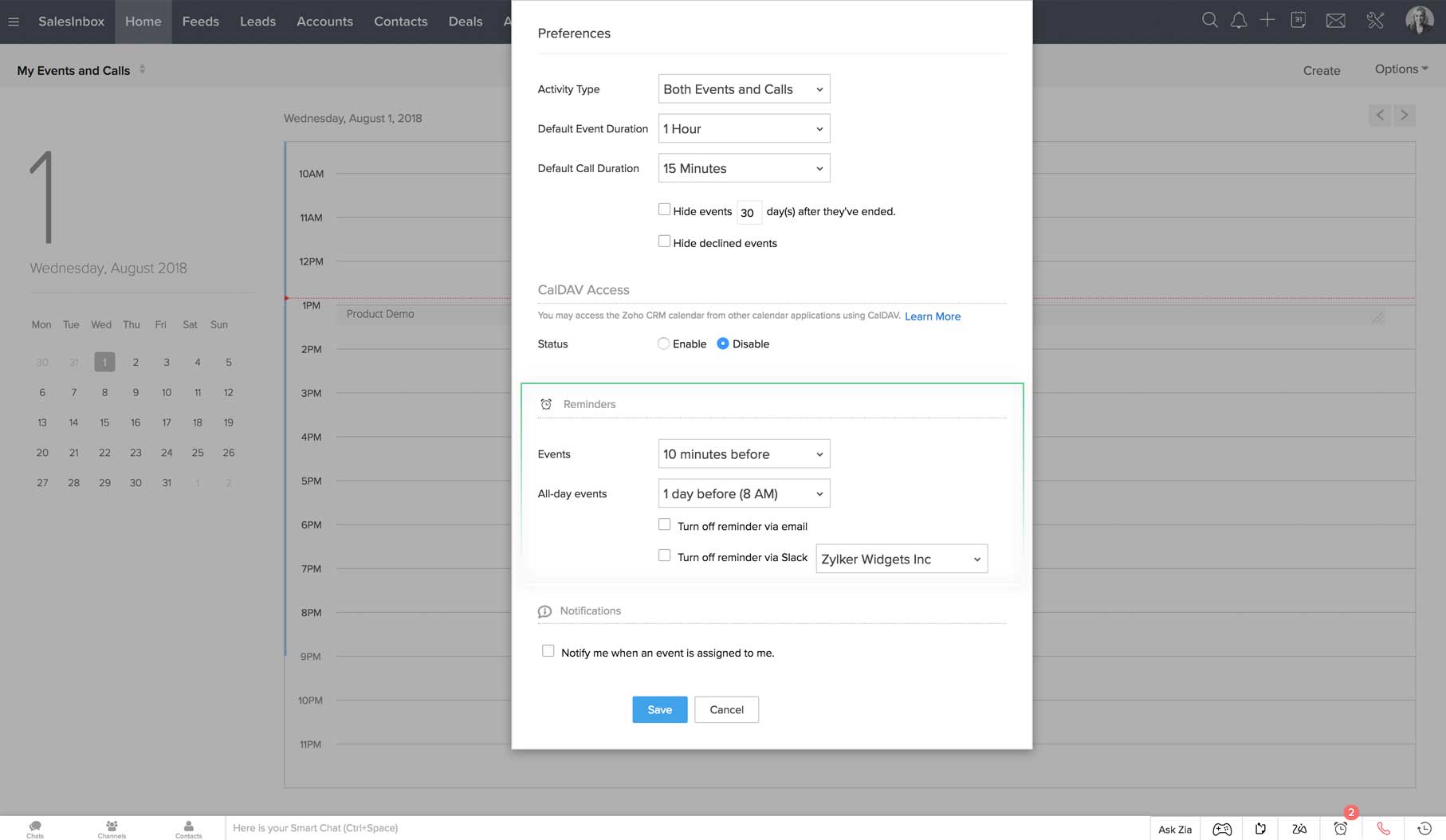 Use automation to make life easier.
Want to notify your colleagues every time an action happens in CRM? Just set a rule and lay back. Your team mates will get automatically notified via Slack whenever that rule is satisfied.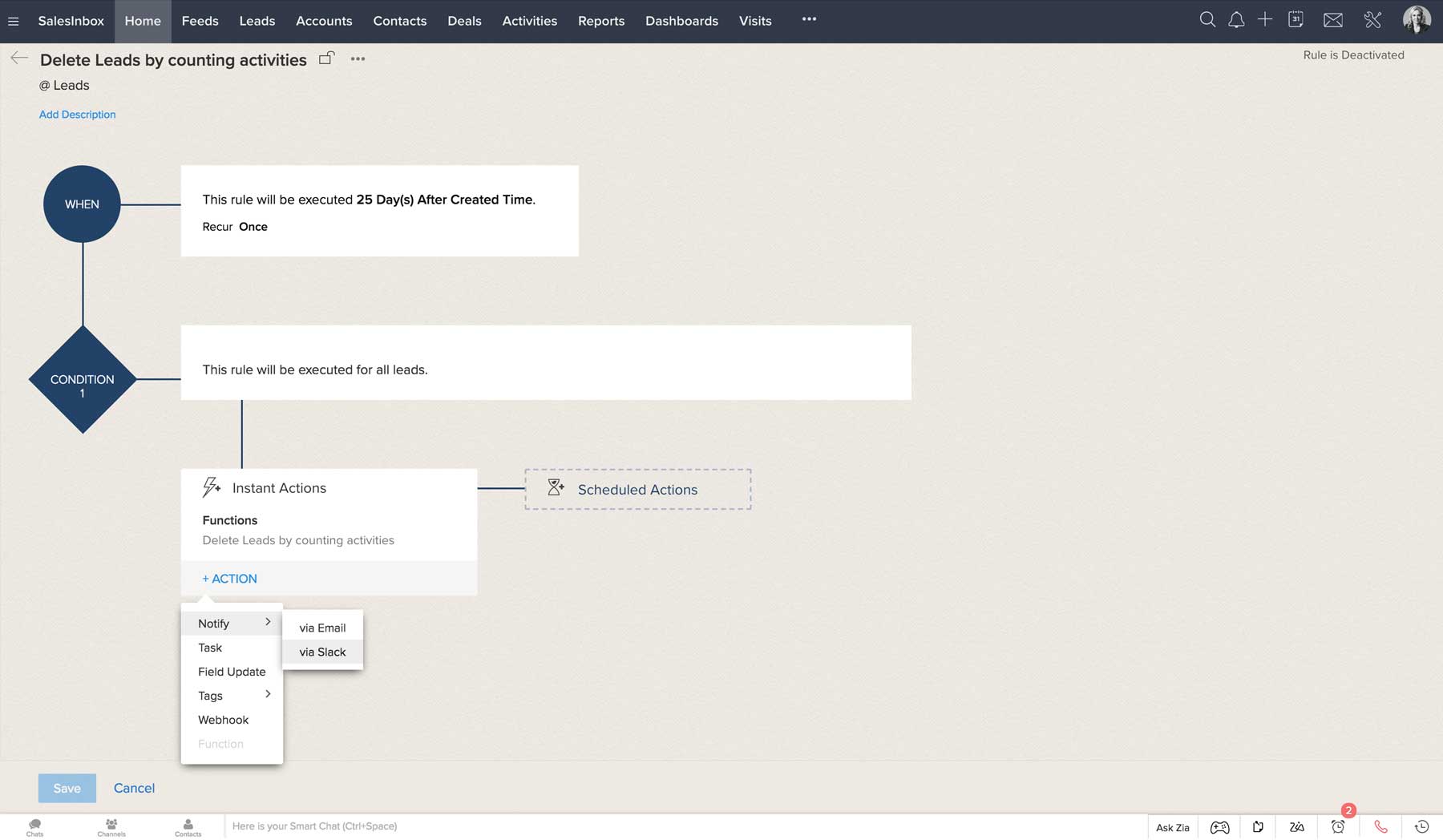 View CRM information in Slack with slash commands.
Don't wish to switch tab to get information about that lead you were discussing? Just use the "/" commands to pull up record information from Zoho CRM right into your Slack conversation.
Learn more