Seize opportunities.
Opportunities are like sunrises. If you wait too long, you'll miss them. Waiting for that prospect you've been chasing all week to open your email? You'll be notified immediately once they do.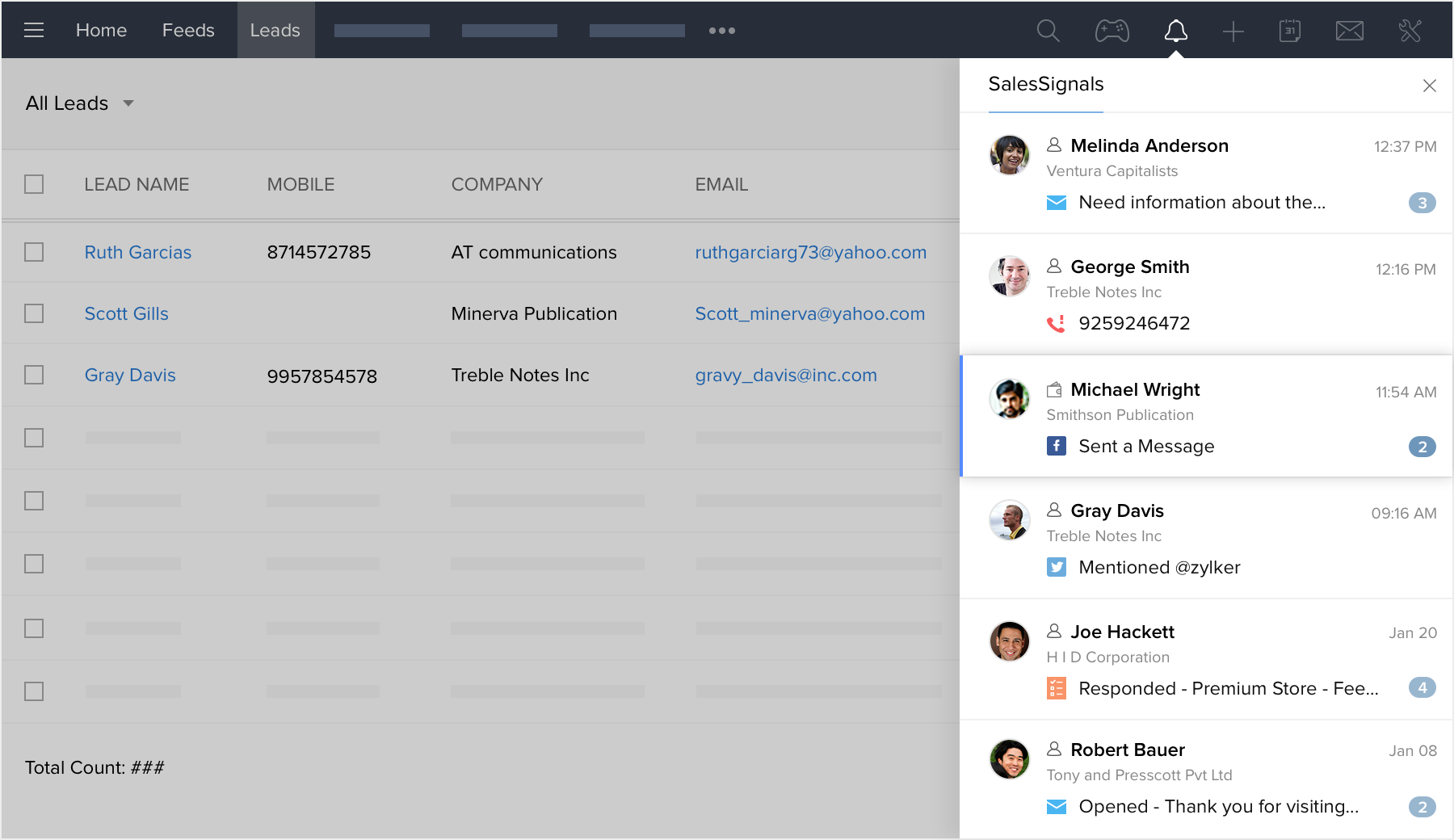 Quick responses. Happy customers. 
Gain an understanding of where you stand with the customer, so your team can have conversations with context. SalesSignals sends you real-time notifications when a customer interacts with you or your company on social media, so you can respond right away.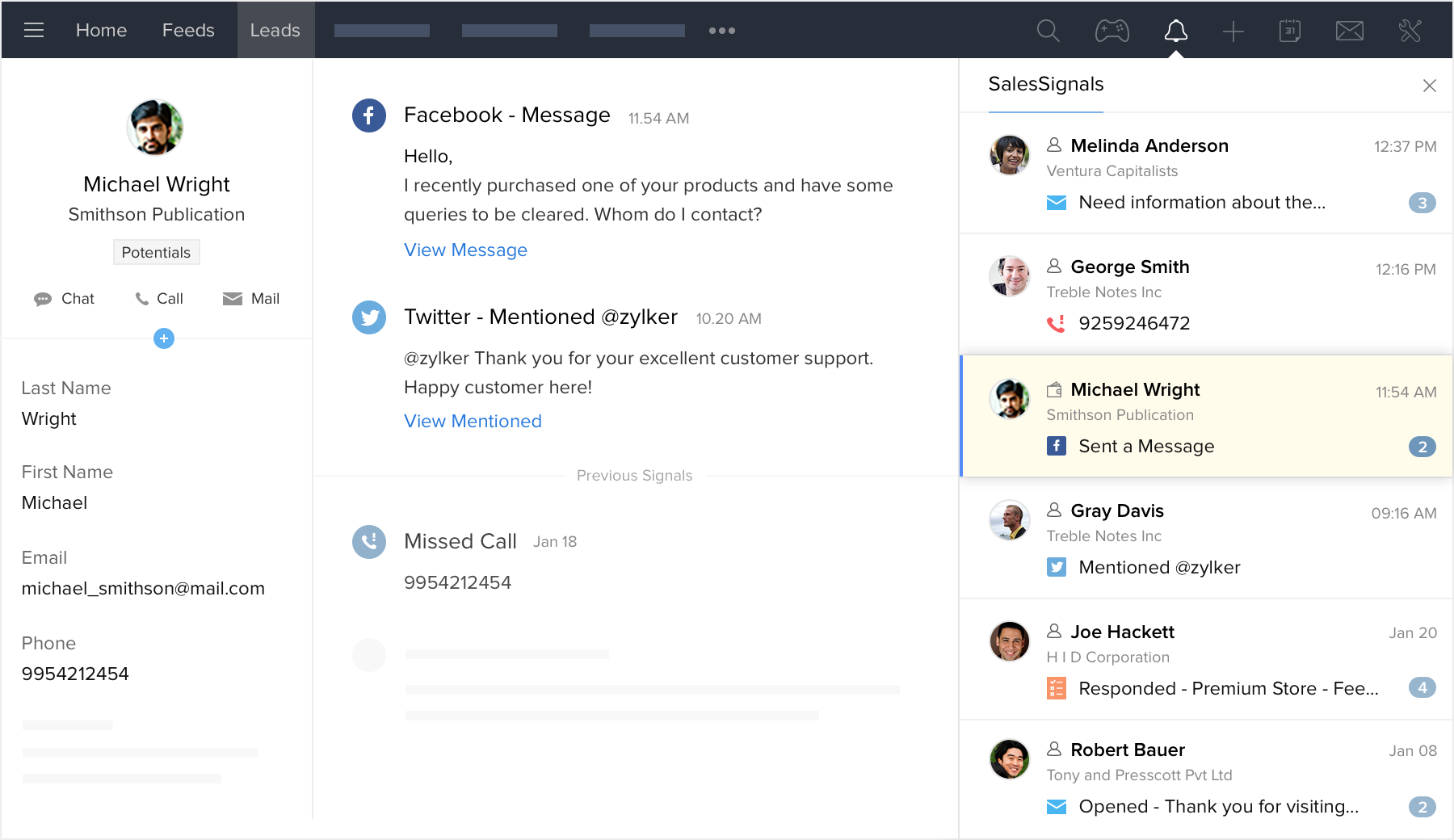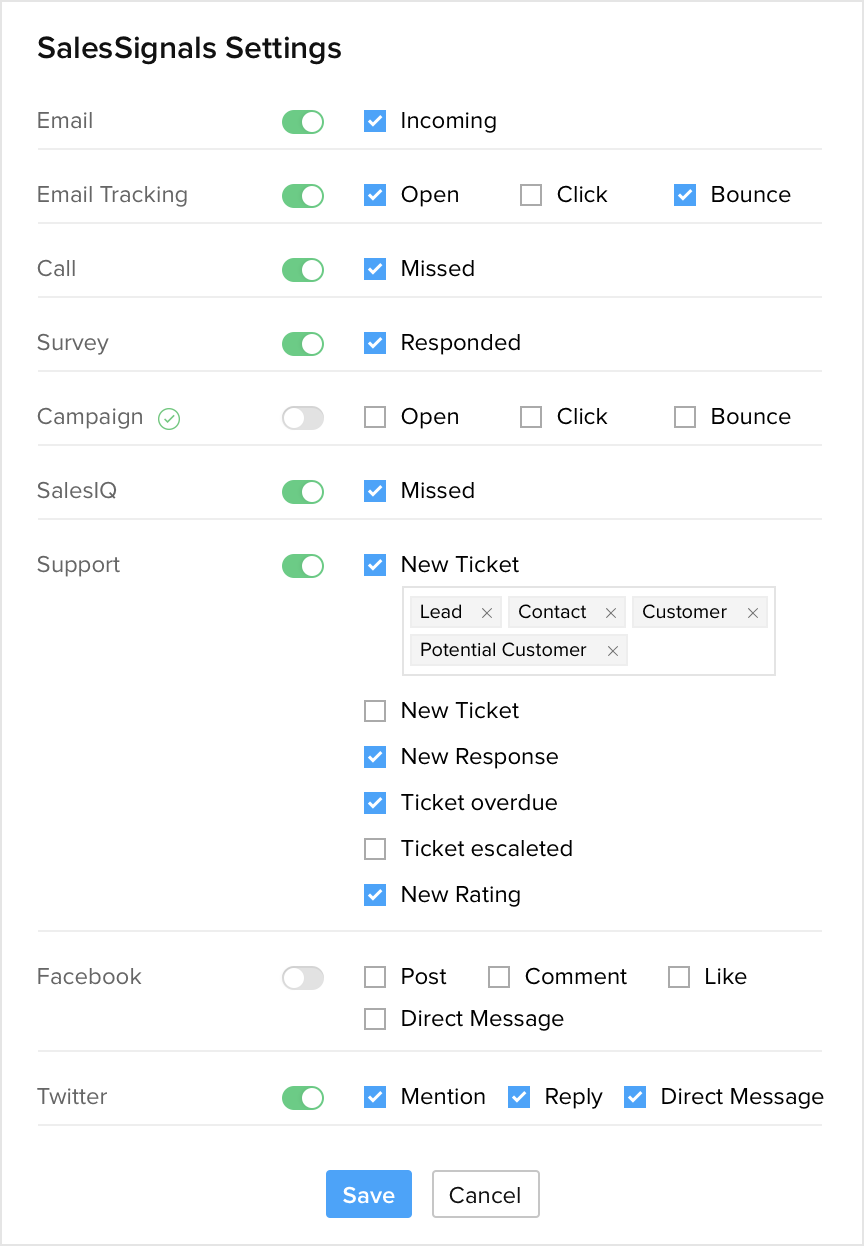 Tailored to your team.
Filter out the noise. Choose the SalesSignals that are important to you. If you are a B2B company that doesn't use a social media selling strategy, silence those notifications and only focus on items that matter to you, like customer support tickets.
Real-time signals from any third-party apps.
When you're using multiple applications to run your business, it gets tedious to constantly switch between them to check your notifications. SalesSignals brings all your notifications  across multiple apps to one place. All you have to do is integrate any third-party apps you use with your CRM through APIs. We also offer native integrations, such as Zoho Survey and Zoho Campaigns.