Share messages.
Did you win a big deal and want to share the news with your team? Or, perhaps you want to seek expertise on a particular account? Just post the message to your team via Feeds. You can also reach out to a particular user or group by adding @ which will automatically notify the user or group about the mention.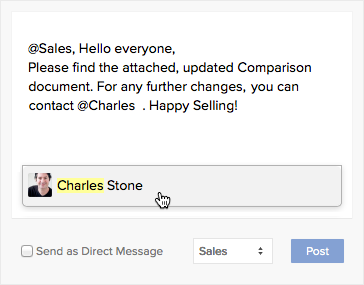 Work together in groups.
Create groups instantly and work together on big deals, sales opportunities and marketing campaigns. With a centralized location for communication, your team can share insights, obtain answers and see what each team member is working on.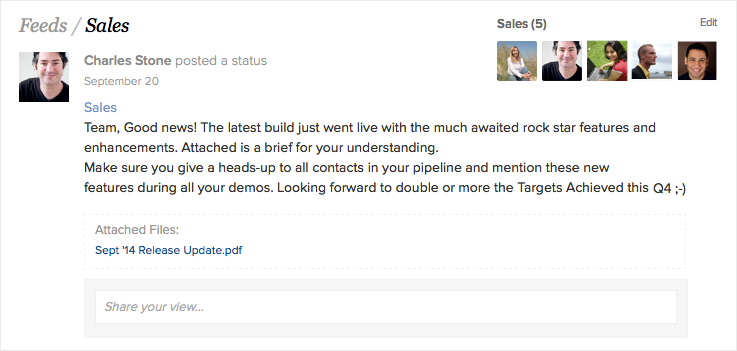 One-on-one interactions.
At times you may want to send a specific group member a private message that does not get seen by the rest of the group. With Feeds, you can collaborate privately through Direct Messages. It's simple. Just @ mention the group or user, select "Send as Direct Message" and hit post.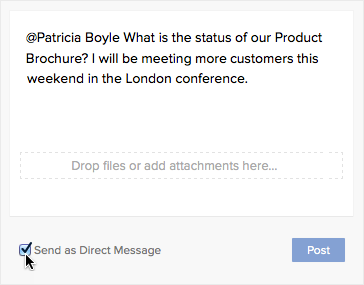 Stay on top of your deals.
Don't worry about missing out on the feeds of a particular record. With the two-way sync between Feeds and Notes, you can see the entire feed thread within a record.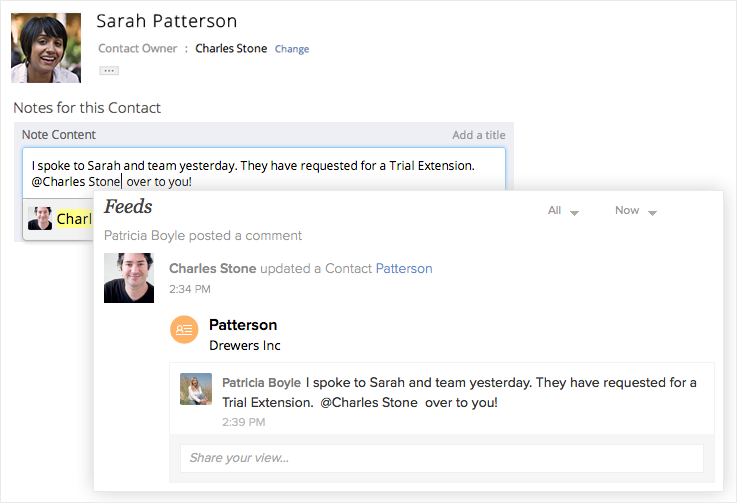 Share data via attachments.
Attach files to a post to quickly share information with the team. You can upload pictures, sales collateral, presentations and more. All you need to do is drag and drop the file into the post to share it. Now that's a cool way to share attachments, right?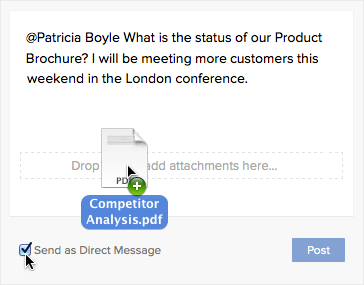 Follow records that matter.
Don't clutter your page with unnecessary updates. Choose the records that receive updates by either following them manually or setting rules for automation. Whether it's following big deal records or those of a specific customer, you can keep the conversations focused and retrieve information when needed.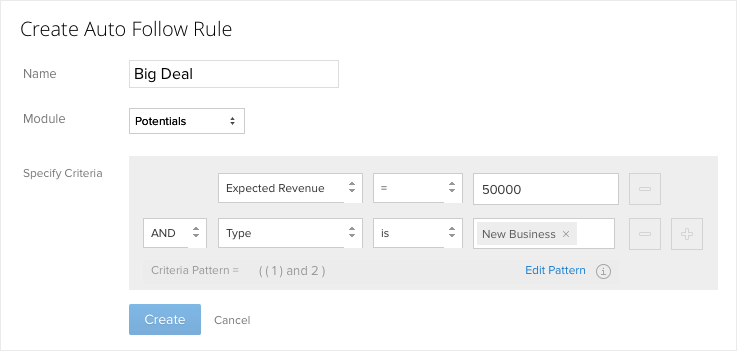 Be in the loop. Be notified.
When you work together on big deals, you often assign different tasks to your team. But are you notified each time a task is completed? Now get instant alerts each time a change is made or a comment is added to the records you own.