Meet Zia
Zia analyzes the data each sales rep enters and the tasks they complete every day to predict the outcome of sales activities.
She then offers solutions to complete these activities more quickly. 
Choose which records to focus on
Salespeople spend so much time working on records, without any indication if their efforts are paying off. Zia's lead/deal prediction tells you the win probability of each record and identifies the ones that are slipping away or seem most likely to close.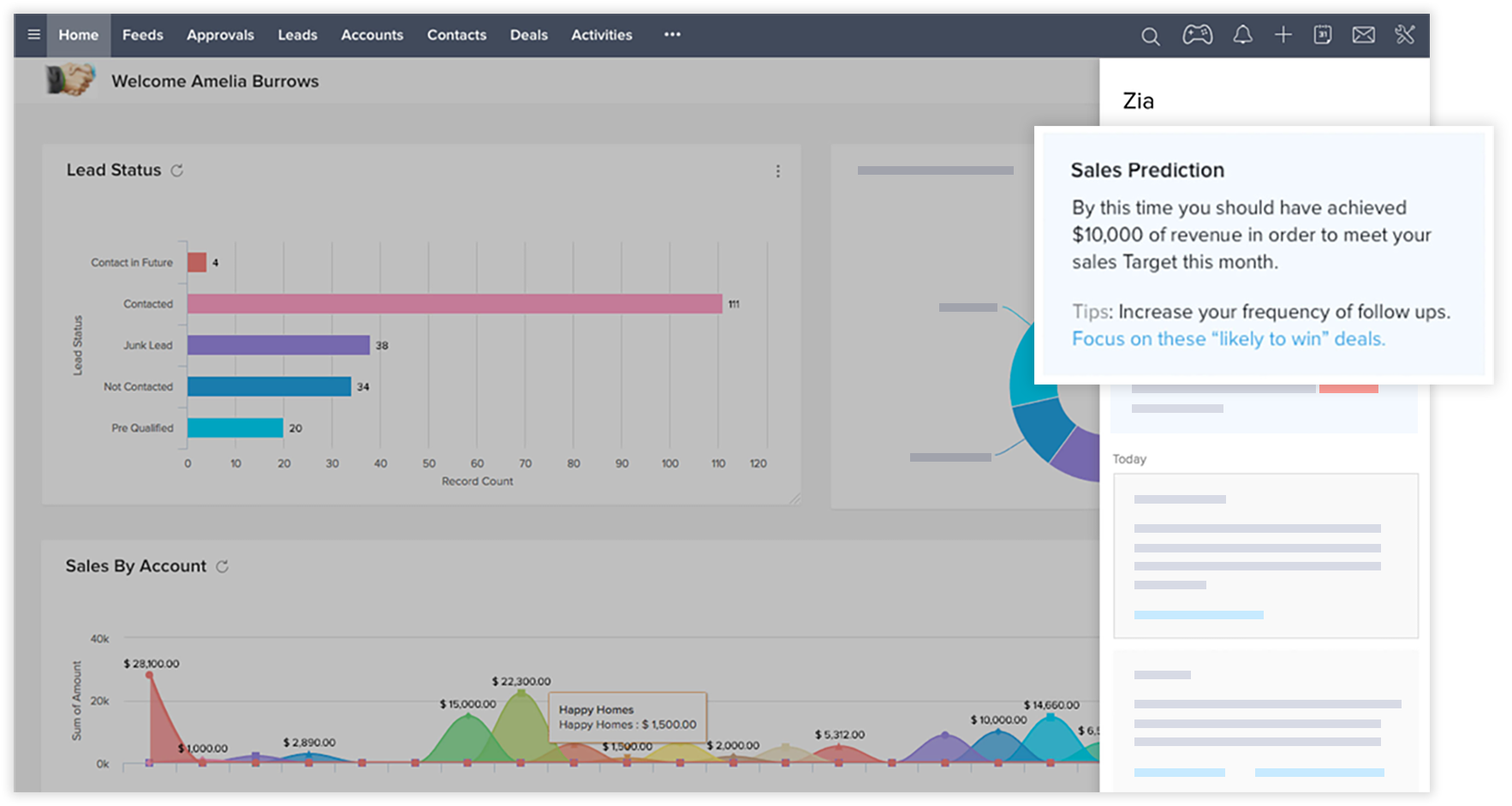 Meet your revenue targets
Zia has an alert panel, accessible wherever you are in your CRM, where she communicates her predictions and suggestions. Zia also keeps track of your targets and uses the alert panel to warn you when it looks like you won't meet your expectations.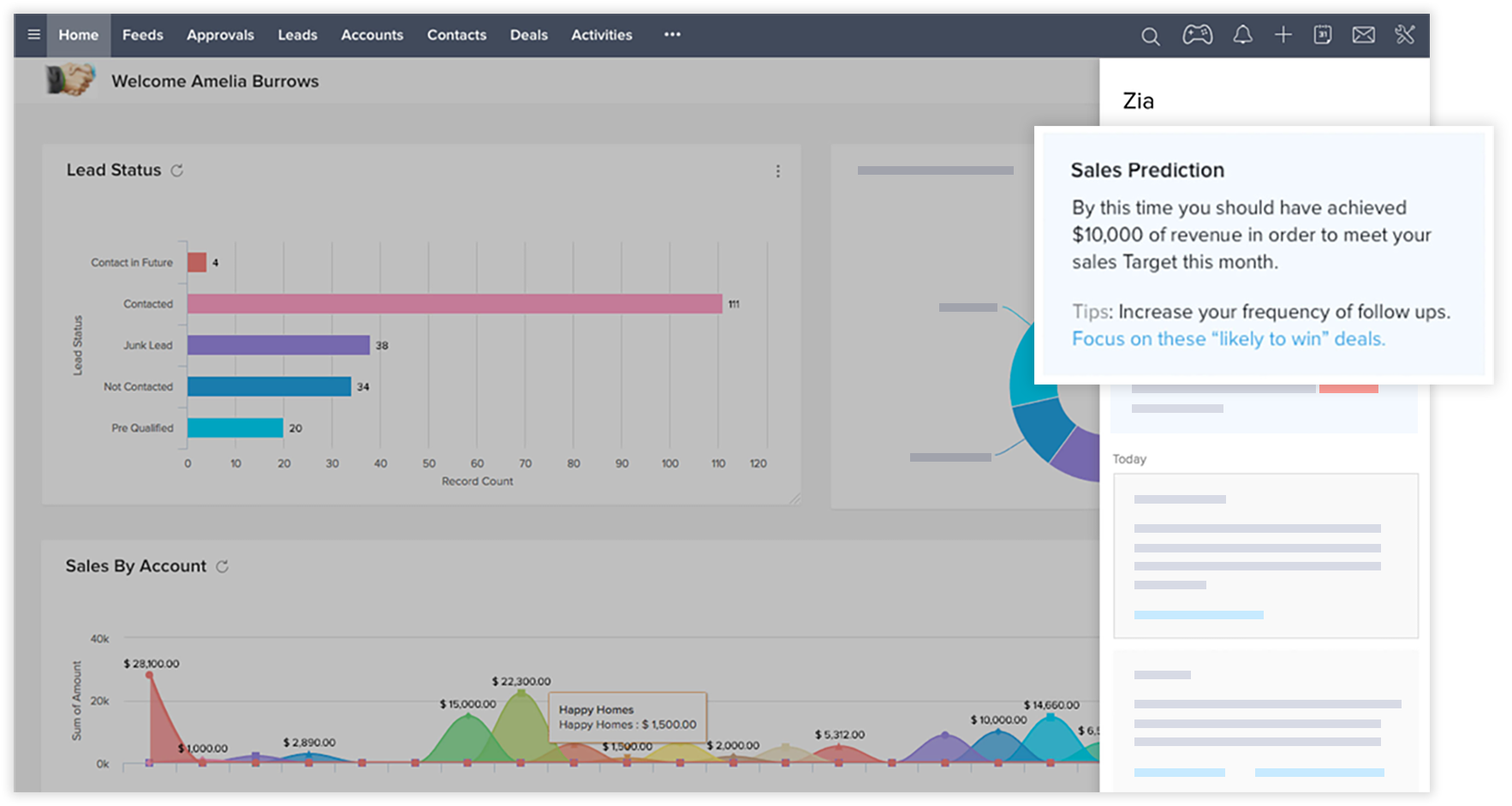 Spot the anomalies that hinder your sales
Zia makes sales trend predictions and compares that prediction to your actual growth. She detects anomalies in your sales trends, and when your business is under-performing or surpasses expectations, she alerts the right salesperson so they can take appropriate action. 
Work faster with intelligent automation
Zia learns the patterns salespeople follow and makes personalized automation suggestions so they can complete their routine tasks faster. Zia also calculates the efficiency of your workflows and stops you from making mistakes, like sending an email template twice to the same user.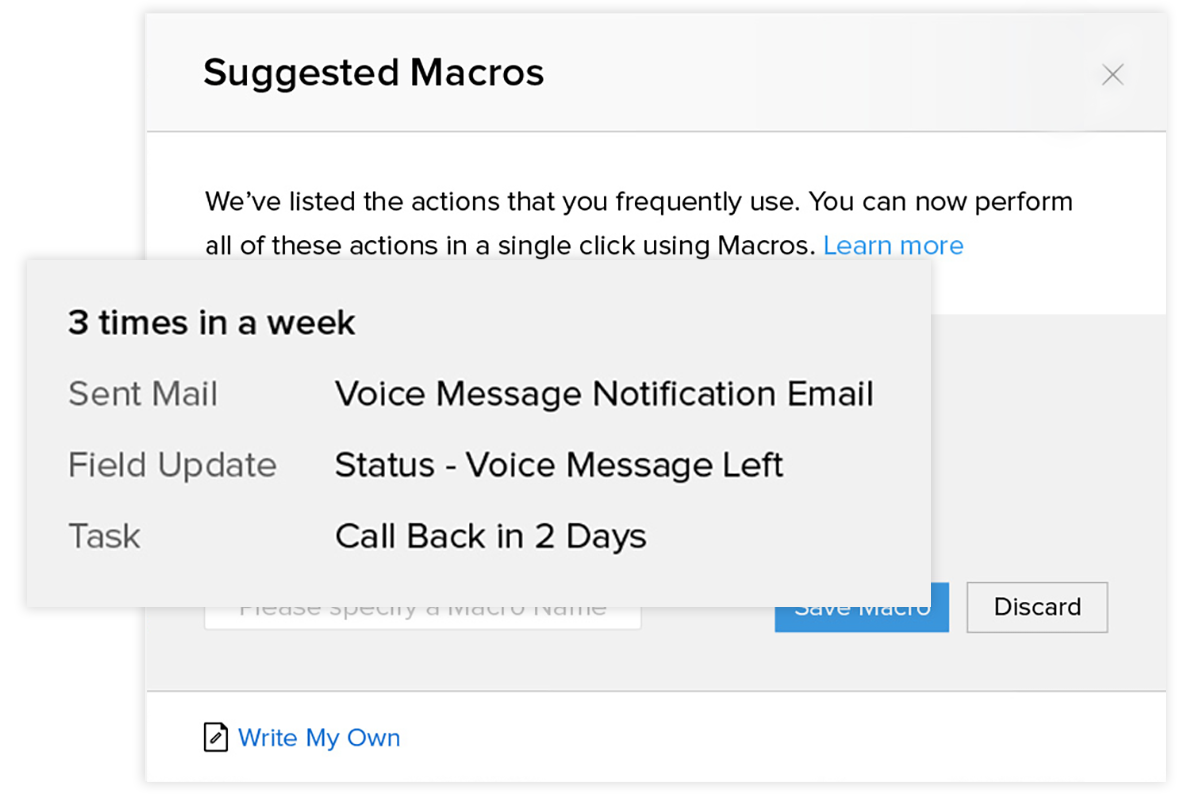 Zia listens to your customers, too
Every conversation carries a tone—whether positive, negative, or neutral—but it can be difficult to identify this tone when so much customer communication happens online. Zia analyzes the content of customer emails to help you understand that tone, so you can react appropriately in your next interaction. For instance, Zia is able to identify angry customers so you can adjust your upcoming sales pitch.

Fewer voicemails and unopened emails
The last thing Zia wants you to do is waste time making calls and sending emails that go unanswered. That's why Zia suggests the right time and day for favorable responses from each of your contacts. You can also set follow-up reminders based on Zia's suggestions, and cut down on the time it takes to get in touch with your customers.

Enrich the data on your leads and accounts
How often has your CRM data been incorrect, out of date, or just incomplete? Zia helps you collect information on contacts and accounts, as well as both old and new leads. Perform periodic checks and keep your data up to date with your customer base's demographics, phone numbers, and social media accounts.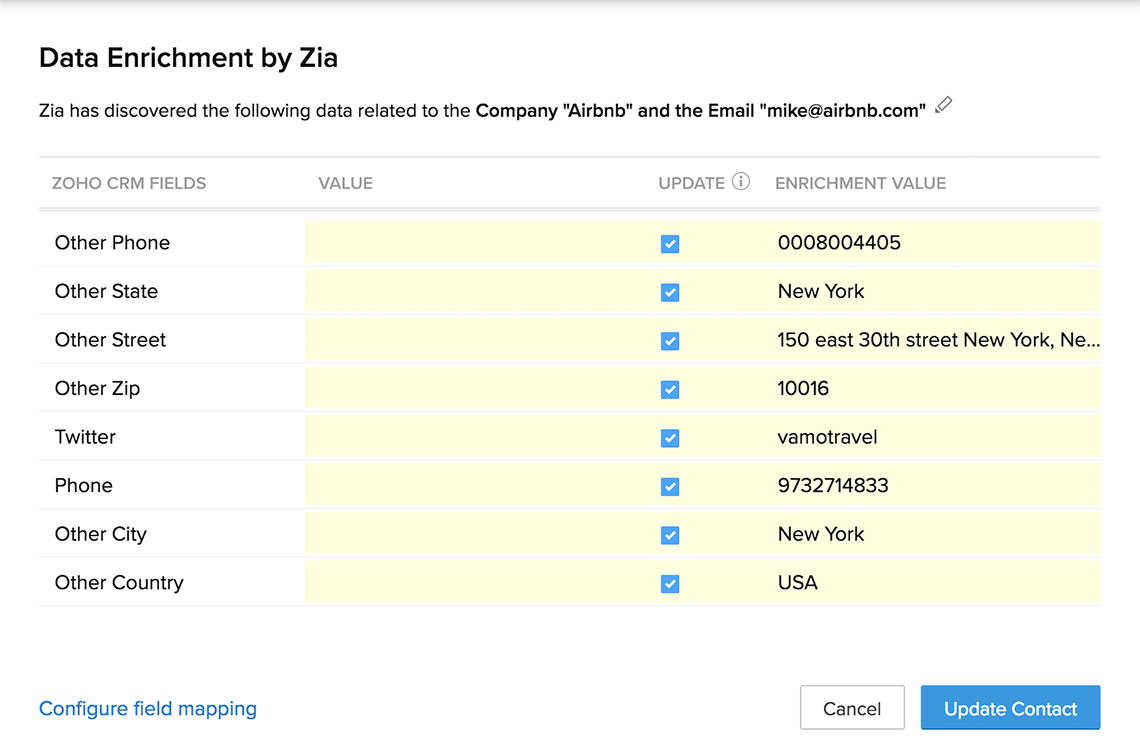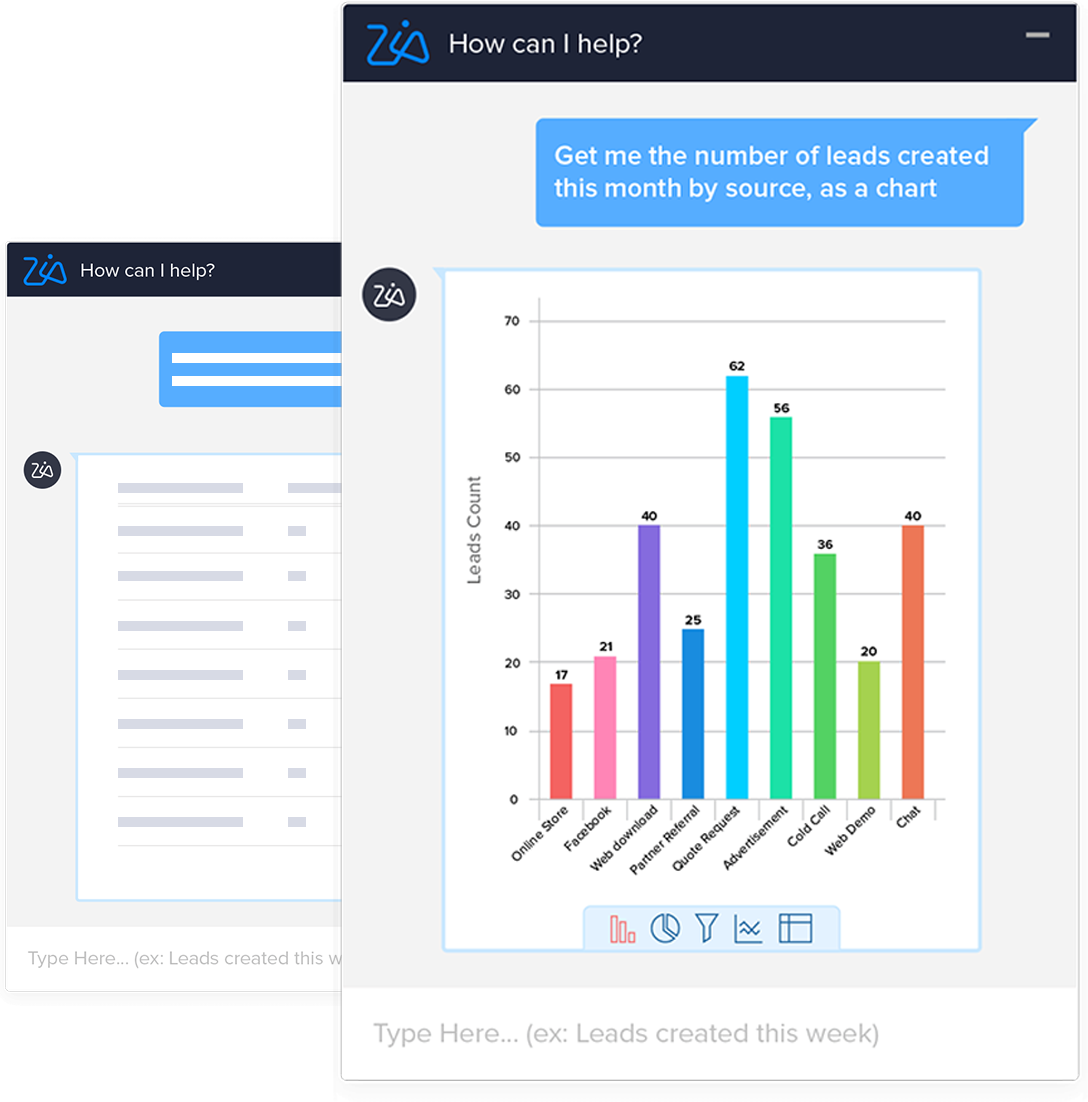 Zia has all the answers at least from your CRM
Your CRM can be a rich database, but often you want to skip the data and get right to the point. Zia does that for you. From simple data to complex analytics, all you have to do is ask. Chat with Zia by clicking the Ask Zia button at the bottom of your desktop screen, or call her on your mobile phone to get quick access to your information.
Watch Zia Voice in action