Tag records in Zoho CRM.
We all love Instagram. It makes sharing your best moments with friends and family so simple. All you need to do is upload your photo, add tags and share. Whenever you want to look back at the pictures, of say this year's Christmas, all you need to do is type "#Christmas" in search. All the photos with the tag 'Christmas' are gathered for you in a single click. Not just your photos, but many photos that were shared even by others with the tag "Christmas". So much for the power of tagging!
It is as simple to tag your business records within Zoho CRM too. You can categorize your records and search for them very easily using Tags.
Tags work like labels on top of your records. These labels help you segregate records on various categories or genres. You could simply add tags like say "2017 Trade show Leads", "Australia Leads", "Fresh Lead", "Hot Lead", "Important Contact", etc. You can add tags specific to each module and you can search records from various modules using tags.
For instance, when you want to filter all the leads from your latest trade show, simply key in "2017 Trade show Leads" in global search. All the records with this tag will be listed and you can work on them further, maybe send an exclusive email announcing an year-end offer or do more.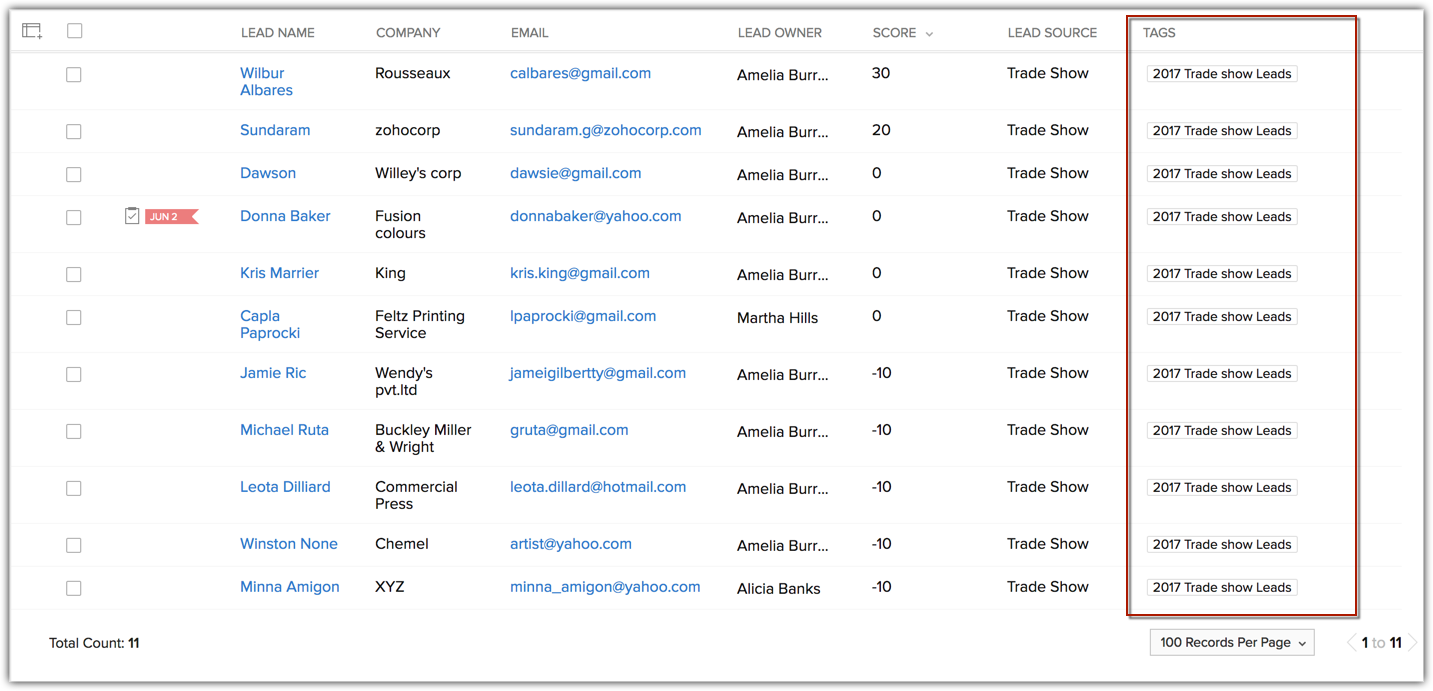 You can add tags manually or assign tags on import of records or those created via APIs. You can also automate the assignment of tags to records via workflow rules.
You can filter records on Global Search and via Advanced Filters based on tags.
You can create CRM reports based on tags for a module.