Customize the search results layout.
As you already know, you can search records using the Global Search option. For instance, you want to fetch the details of a contact called Smith, simply enter the keyword "Smith" in the Search text-box and Voila! You will see the details listed from all matching modules.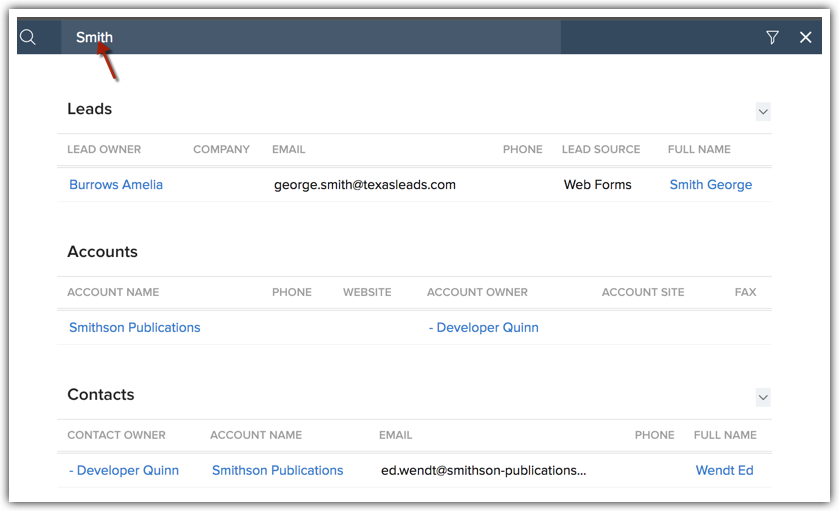 But here, each related list you see above displays a standard set of columns. Say in the Leads related list, in addition to company, name, etc., you want to see the mobile number of the lead, you can customize the layout easily. Click the drop down arrow at the top right corner of the section and select the checkboxes for the columns required and clear the cehckboxes for the columns that are not required.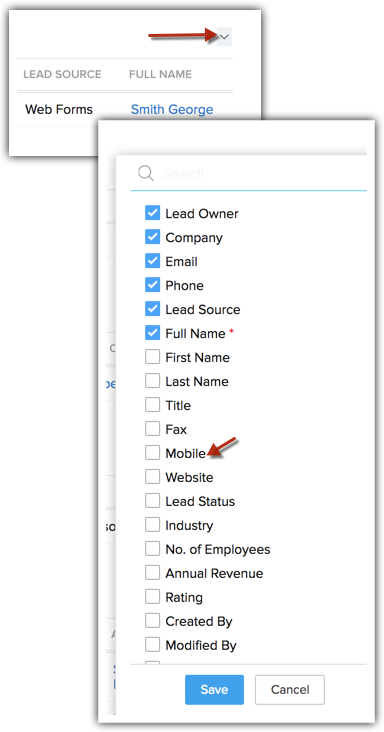 Now, you see the related list has been customized to include the Mobile column.

Additionally, you can filter the search results based on the modules. Say you want to see results only from Leads, Accounts, Contacts and Deals, you can set the Search settings so that results are fetched only from these modules. To do this, click the small arrow near the Search icon and select the modules to be searched. That's it! Your search results will now be fetched from the chosen modules.