Field-level Security in Zoho CRM.
Data security is one of the most sought after features in a CRM software. Given that you handle sensitive business information of your own company and that of your customers, we totally get it! You'd probably be hiding one or two modules from your sales reps because it holds some sensitive information. But hey, you have to share customer information with your reps for them to sell better, right?
You cannot restrict access to modules completely for your sales reps in the name of data security. They do the hard selling for you and they need the information to handle the business transaction smoothly. So here's what you can do instead.
You can choose to restrict access to specific fields within a module and not necessarily the whole module. You can hide a field, or just give read-only access. For example, when your contact module includes sensitive information like your customers' bank account details or credit card details, you can hide these fields for certain profiles. Or when you don't want them to modify the info, you can simply give read-only access.
Go to Setup > Customization > Modules and Fields.
From the list of all the modules, go to the respective module, hover over the three dots and click Fields.
Click Field permissions and modify the permission for each field.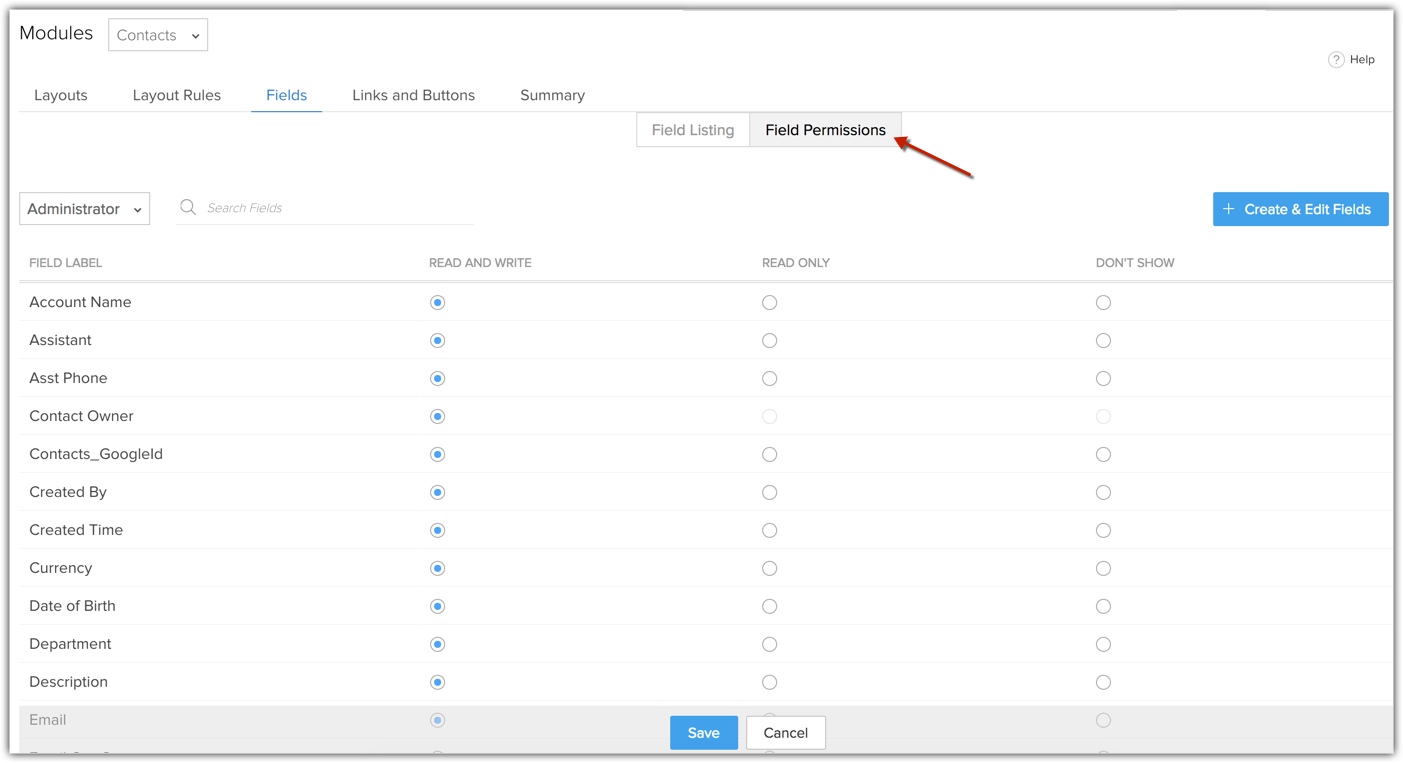 There you go! So take a minute to think if you have any such fields in your CRM that you want to secure from public access and do the needful.