Using Custom Links.
When you are ready to call your prospects and make your killer pitch, it helps to know a little bit more about them and their business. So you switch to Google search, enter the lead or company name and browse for information like say their contact number, the size of their company, the latest news and more.
But doing a Google search for individual contacts involves a lot of painstaking effort, time and switching of tabs back and forth.
Now what if we say, you could do it right from the contact's page. All you need to do is add and create a custom link, so you can look for the lead or company name in Google with a single click.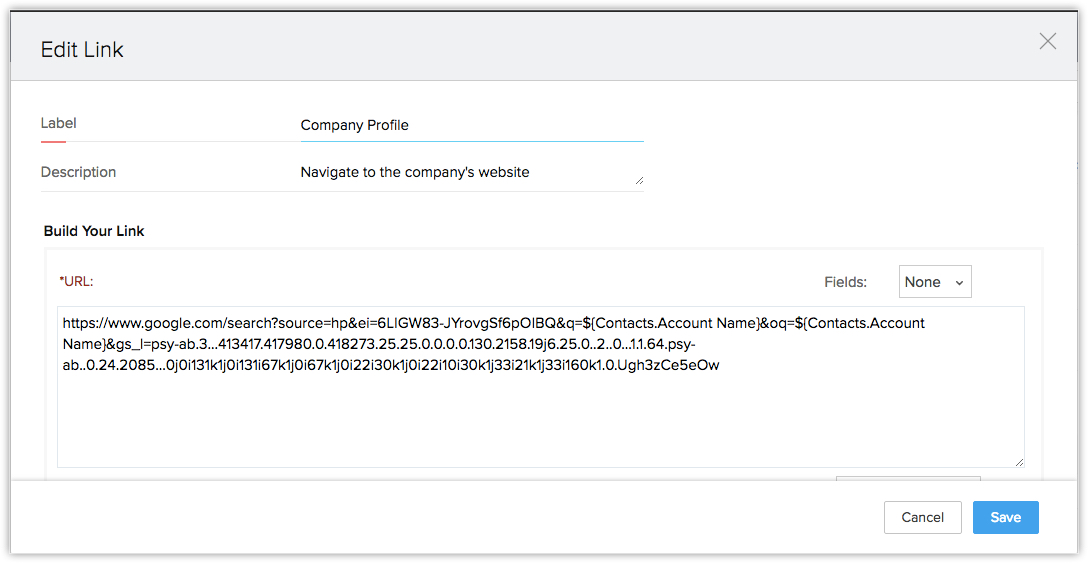 Learn about how you can do it from this page.
Similarly, you can use custom links to access information about your leads or contacts from any third party application like Google Maps to locate your leads or LinkedIn to look up their LinkedIn profile.