Use Custom Buttons to Execute Unique Actions and Work Faster
Create, Edit, Convert, Send Email, Clone... These are some of the standard buttons that you see inside Zoho CRM. Each one of these buttons is intended for a specific purpose and upon clicking, they invoke and execute the action.
But picture this - when you are following up with your deals, you want to send the price quote to associated contact once the discount gets approved. So you create quotes individually based on the Deal's information and send them out to the associated contact each time. 
What you could do instead is simply create a custom button, configure it to execute this action for you and place it either in the Deals - View page or List View Page. Quotes specific to the deals are instantly created based on the deal information in a single click. This makes your life so much easier and saves a lot of time for you to focus on closing more deals.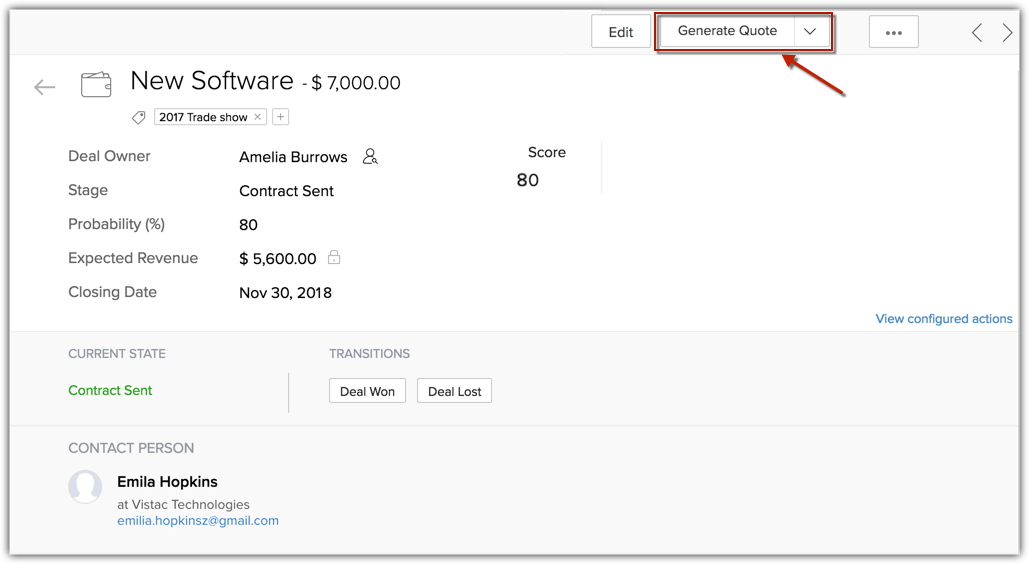 Custom Buttons help you to configure a predefined set of actions that can be executed with one click, from a URL invocation to connecting third-party apps. You can choose actions from the gallery, or write your own functions. Simply name the button and place it wherever you need it in your Zoho CRM account. Tada! Your button is ready.
Similarly, you can create custom buttons to :
Convert leads to vendors.
Connect to third party apps.
Send sales proposals and invoices.
Click here to learn more about Custom Buttons.