What makes Zoho CRM the right fit for remote work?
As a cloud collaboration platform, Zoho CRM has long been a pioneer of software as a service, even when on-premise software was the norm. Our philosophy is to make enterprise-grade software painless to use, no matter where you are. You don't need to worry about upgrades, infrastructure costs, implementation costs, or compatibility with platforms. All you need is an internet connection, and with a few clicks, your team will be up and running in no time.


"Zoho CRM's highly-rated iOS and Android mobile apps received the maximum score of 8.5, with Salesforce and Microsoft Dynamics sharing the distant second place with a score of 6.6, closely followed by Oracle with 6.5. Zoho's top score for mobile apps had the greatest margin among all other categories in the survey."
- PCMag Business Choice Awards 2019
Here's why Zoho CRM is the best choice
for your remote sales teams.
Conduct sales presentations and meetings, right from your CRM
Add presentations into your sales pitch. Zoho CRM integrates with a wide range of popular web meeting and conferencing applications including BlueJeans, GoToMeeting, Join.me, TeamViewer, Zoom Meeting, Cisco WebEx, Zoho Meeting, and more to allow salespeople to have real-time visual conversations with your prospects. Invite prospects to join your online presentations, webinars, or meetings, and replicate the experience of delivering a one-on-one proposal presentation.


Streamline your team communication
with the free Zoho Cliq integration

Collaborate to accelerate your sales
Run your sales from your chat window. Create channels in Cliq to brainstorm, discuss sales strategies, and share information from Zoho CRM.

Video collaboration to keep up with your team
Make decisions faster together with audio and video calls. Get on a video call directly from the chat window and share your screen. Keep everyone on the same page, even on the go.

Working with remote teams just got easier
When your organization has teams going fully remote, you'll need to perfect your online team collaboration to stay on top of things. PrimeTime sessions are an ideal way to brainstorm, conduct in-house seminars, hold open houses, and more, when your team is spread out.
Make and attend calls away from the office
Dial contacts with a single click
Stop wasting time dialing phone numbers—make calls straight from Zoho CRM. While you're browsing your leads or contacts, just click the call icon to start a call.

Stay alert with call reminders
Between monitoring deals and handling tasks, it can be hard to keep track of every call you need to make. Zoho CRM let's you set reminders for upcoming calls and get notifications for missed ones.

Save time with automatic call logging
Automatic call logging makes manual data entry a thing of the past. Use the call pop-up window to add notes, create follow-up tasks, or assign the contact you spoke with to another rep.

Keep track of your prospects,
wherever you are
Get real-time prospect alerts
Get notified immediately when someone visits your website, opens your email, or mentions your brand on social media. Do you have a new lead trying to contact you? SalesSignals alerts your team immediately, so you don't miss out on a sale.

Bring context to your sales emails
SalesInbox intelligently organizes your emails into columns according to how you've set-up your CRM. For example, open deals, leads, contacts and colleagues. No more sifting through endless notifications and irrelevant emails.

360-degree customer view
All your leads' emails, live chats, campaigns, events, social media posts, deals, and surveys are aggregated into a common timeline. This allows you to understand your customers' purchasing habits better, design better marketing campaigns, and engage in informed business decisions.




Get in-depth sales analytics on the go
Our robust Zoho CRM Analytics can help your sales reps and managers stay in control by giving them access to your Analytics dashboards on the go. Keep track of your KPIs, compare sales performance across teams, and turn your sales objectives into achievable targets.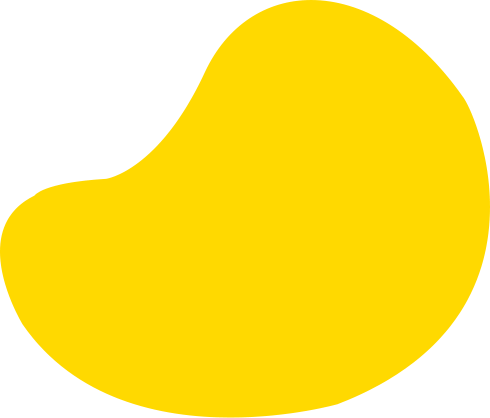 Run your business from your phone
with Zoho CRM Mobile
Stay on top of your day's activities
Start your workday with a clear overview of your scheduled tasks, events, and calls. Set reminders for your activities, log calls, and capture the details of your conversations for further follow-ups.
Collaborate with your team
Post the status of your tasks, and keep your sales managers informed of your progress. Keeping decision makers informed of their teams' progress can help them guide their team with valuable insights at crucial deal stages.
Access key information offline
Zoho CRM's mobile app makes it easy to access data from anywhere, at any time. Add and modify customer information in real time, even when you're offline. Changes made offline will automatically sync across devices once you're connected to a network.



Zoho CRM works with the apps you love and use everyday
Zoho CRM can work in sync with over 200 business applications. Seamlessly integrate with apps that are specific to your business and let CRM speak your language.
Zoom, TeamViewer, Google Workspace, Outlook, Slack, GoToMeeting, Cisco WebEx Teams


We run all our sales meetings via Zoom using the Pipeline Kanban as our key discussion agenda. All new leads have been automatically farmed out to the relevant salesperson via our slack integration. We have also now placed the sales dashboards on the executive teams home screen so we don't need to have a our regular sales discussions. These initiatives have reduced the number of meetings we are now required to have due to the pandemic.
Our clients maintain a healthy pipeline and thanks to Zoho, we are able to work with them from any location. We recently completed a project from our offices in Atlanta, Georgia (USA) while using Zoho Meeting to have web conferences in Japan. All of this was important to us before the pandemic, and it's even more so now.
The sales and marketing teams at YPS have now been working from home for eight weeks, but remotely we're more connected than ever thanks to Zoho CRM. Zoho CRM integrates smoothly with Microsoft Teams which we are using for virtual sales meetings and instant messaging whilst working from home. YPS would wholeheartedly recommend Zoho CRM to any business implementing remote working!
When it came to home working, our team adapted instantly. Every application we use is cloud-based including the Zoho suite, so working remotely wasn't a stretch for us. Zoho facilitates that.
Peter Worn,
Head of Strategic Relations, Enzumo.
Bobby Darnell,
Principal, Construction Market Consultants.
Olivia Routledge,
Marketing Manager, YPS Yorkshire Packing Systems.
Martin Pierce,
CEO, Zahara Systems Pvt Ltd.
Extend your office to your home. Sign up now.
Extend your office to your home.
Don't let distance, transportation, or any other disruptions create a barrier for your work. Sign up for Zoho CRM for free, and enjoy a hassle-free remote work experience.
Don't let distance, transportation, or any other disruptions create a barrier for your work.
Here's our library of free resources for working remotely.