Zoho CRM for Mobile
Zoho CRM Mobile Edition is a native application that lets you access your CRM data anywhere, anytime from your mobile phones (iPhone, iPad and Android). With the Zoho CRM Mobile Edition, you will stay on top of the latest business developments, collaborate with your team and take the right business decisions, no matter where you are.
Better customer interactions.
Access customer information while on the go and respond to calls or emails instantly. You can even find contacts and prospects nearby your current location and get the driving directions from the customer address information.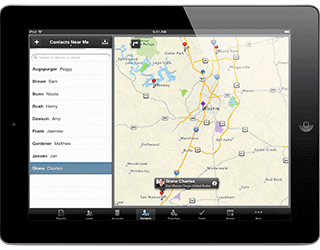 Access CRM from anywhere.
Work with your customer information from remote locations (airplane mode) and when you are not connected to a cellular or Wi-Fi network. Updates will automatically synchronize when you connect to a network.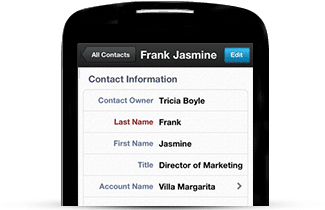 Instant email notifications.
MailMagnet intelligently scans your mailbox and displays email notifications from customers and prospects within the CRM app. You can reply to important emails and add follow-up tasks while on the go.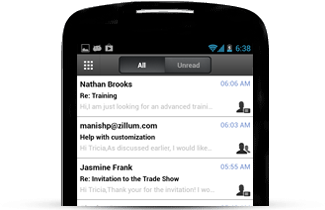 Improve sales follow-up accuracy.
Never miss out on a customer call or meeting. You have real time access to the latest information on all your business opportunities from your smartphone.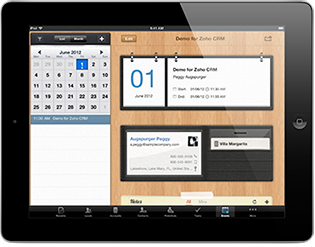 Web application for mobile phones.
You can also access Zoho CRM from your mobile phone's web browser. Stay connected with your Zoho CRM data from iPhone, Android and any mobile phones with mobile web browser.
The main difference between the mobile web access and the Zoho CRM Mobile Edition is that you'll need a working internet connection (Wi-Fi or cellular) to use the mobile web version, while the Zoho CRM Mobile Edition works even when you don't have connectivity. Mobile web access is available free of charge for all Zoho CRM users.