Jumpstart your marketing campaigns.
Whether you're exhibiting at a trade show or hosting a customer conference, you'll want a place to plan ahead and keep your team organized. Set budgets, assign ownership to tasks, and measure the success of campaigns—all from Zoho CRM.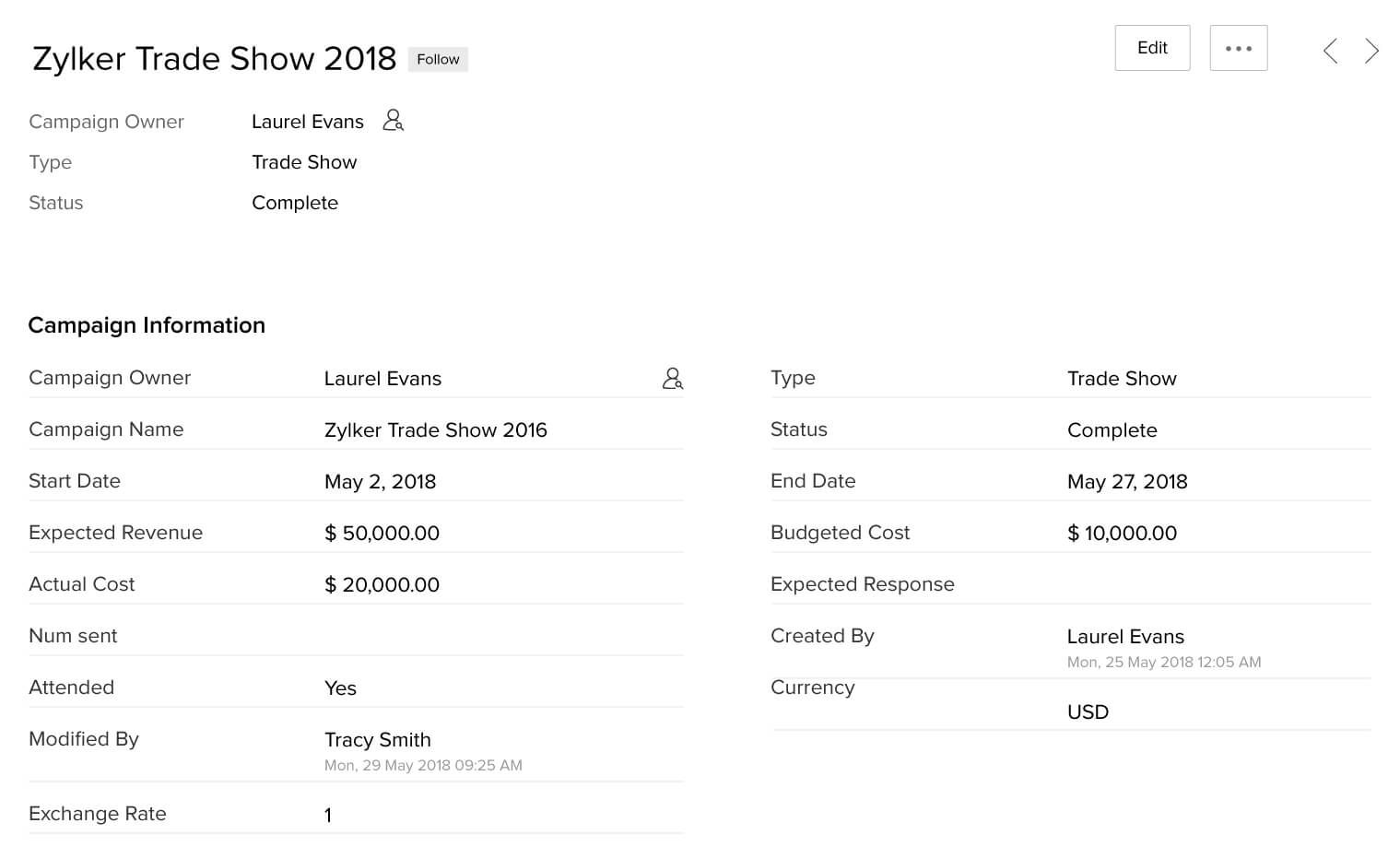 Create and measure your email campaigns.
Create email campaigns inviting prospects to visit your trade show booths and schedule your follow-up emails using advanced email marketing (powered by Zoho Campaigns). You can keep track of your email open rates, clicks, and bounces. After events are over, move your new leads through your sales funnel using drip campaigns.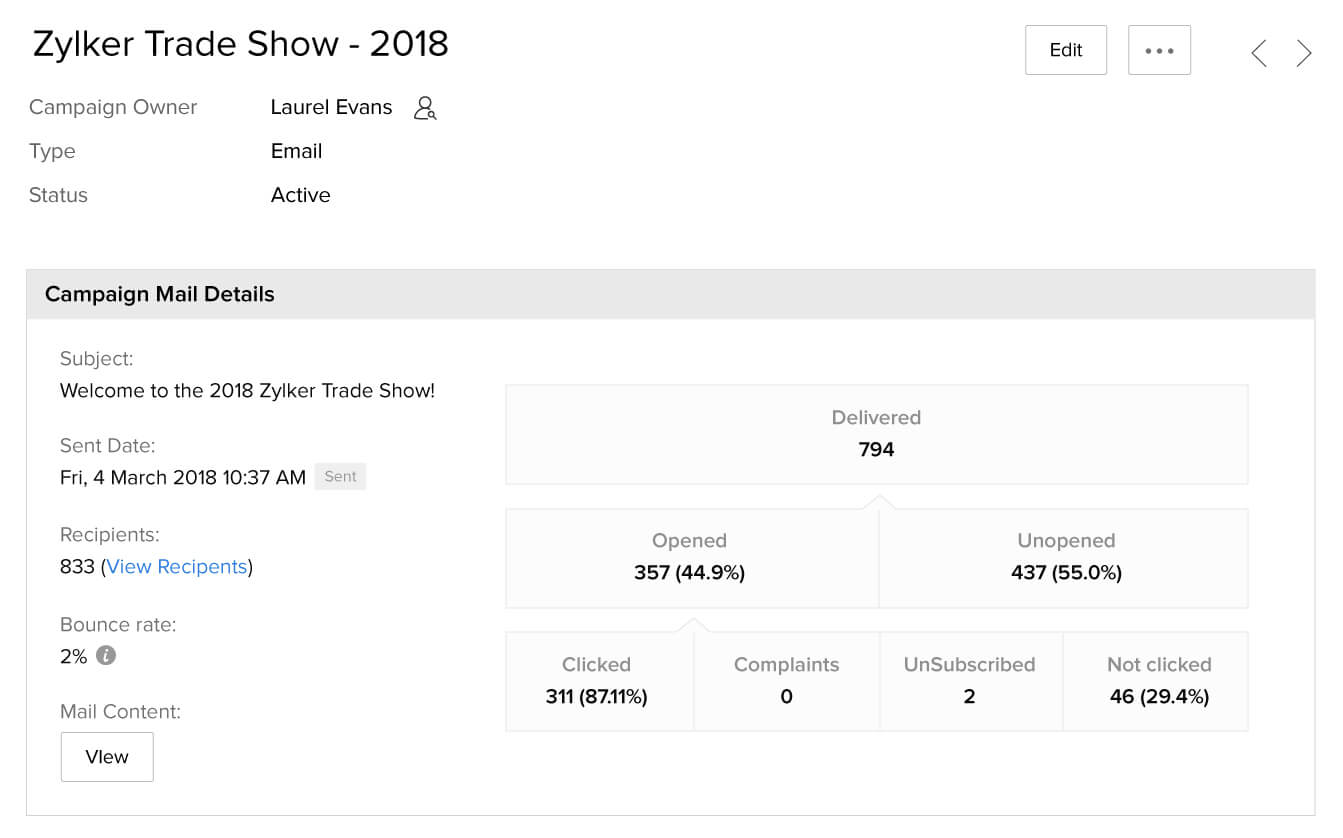 Measure how your AdWords investment is performing. 
Zoho CRM combines your Google AdWords spending with your sales data so you can figure out which campaigns, ads, or keywords are helping you convert leads to customers. Spend your dollars where they count and get a better return on your investment by targeting advertisements toward your most profitable campaigns.

Capture customer information through web forms. 
Build web-to-lead forms for your landing pages using a simple drag-and-drop interface. Capture information about your visitors and push the information directly into Zoho CRM without the need of writing a single line of code.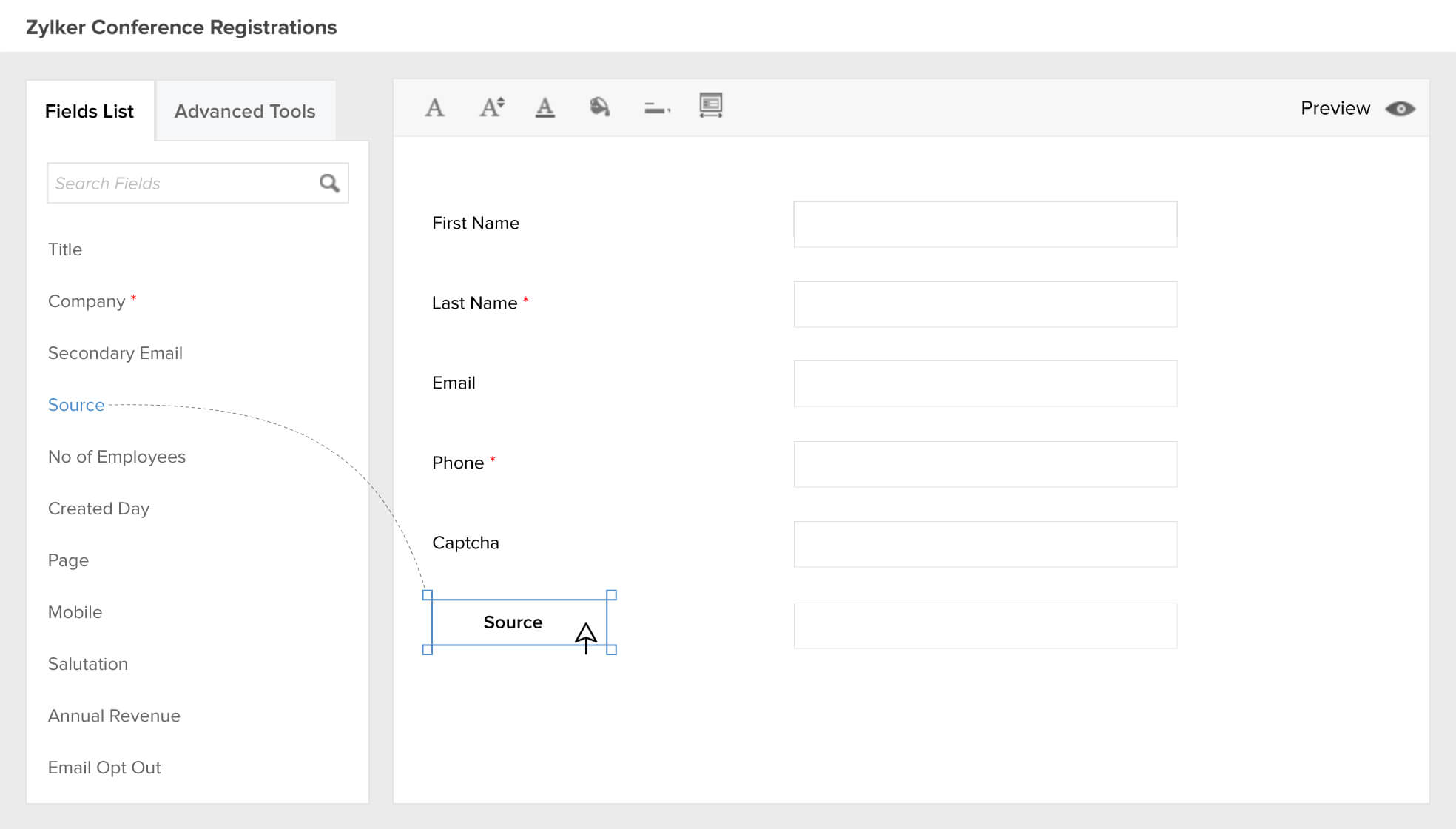 Never lose a lead's business card again.
The Leads app lets you scan business cards with your smartphone and automatically import them into CRM. Before a lead even leaves your booth you can send them an automated email thanking them for their time.