Online marketing automation software.
Many small businesses find marketing hard to develop, expensive to manage, and difficult to track. So this critical activity goes largely ignored, resulting in reduced revenue and profitability. Zoho CRM changes all that. Thanks to our Marketing Automation solution, you can now market with unmatched precision, coordination and results.
In addition, by integrating your marketing management with Zoho Sales Force Automation, you can easily track responses to identify what's working, modify your efforts on-the-fly, and dramatically improve your marketing ROI.
Plan and execute marketing campaigns.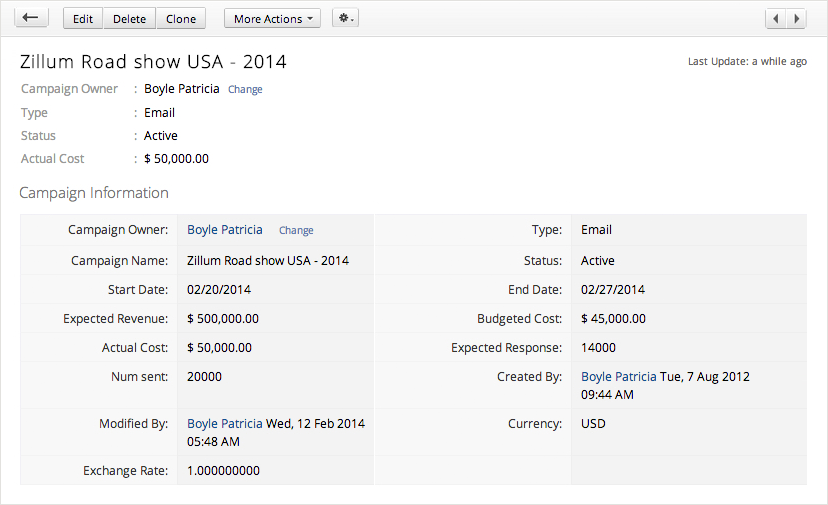 Develop targeted marketing activities, objectives and messaging
Define success metrics and measure campaign effectiveness (ROI)
Identify all inquiries, leads and sales to marketing campaigns
Improve email marketing.
Manage and scrub mailing lists based on real-time lead, contact and sales cycle data
Create dynamic email templates with Zoho's Rich-Text HTML Editor to improve impact and effectiveness
Set up email opt-out process in compliance with CAN-SPAM act using unsubscribe forms
Schedule and send mass email campaigns to selected leads and contacts
Manage drip campaigns (scheduled automatic mailings) using auto-responders for leads and contacts
For advanced email marketing, try our integration with Zoho Campaigns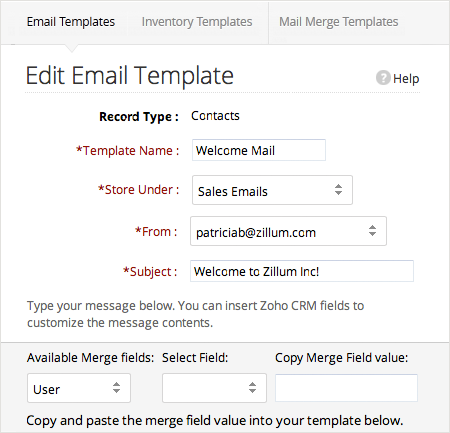 Measure marketing performance.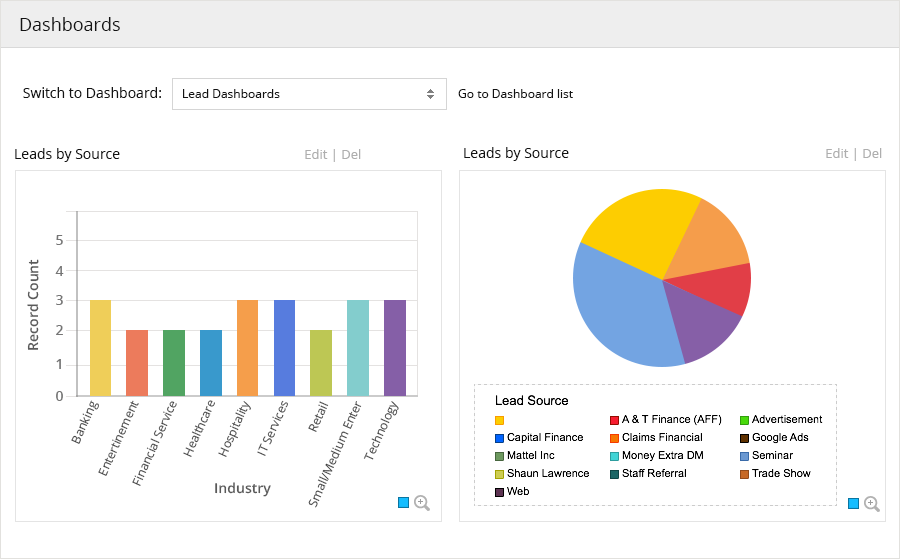 Track campaign performance using multiple parameters, such as Mailing List, Key Accounts, Accounts by Industry etc., to yield instant insight
Provide access to reports in both public and/or private folders based on established user roles and rules
Present information dynamically with highly visual, context-rich interactive dashboards
Customize your dashboards with various Bar, Funnel, Pie, and Line charts to provide detailed, yet at-a-glance analytics