Zoho CRM Plus-The Basics.
By Sarah Bailey, Product Marketing Manager
In this webinar designed for new users of Zoho CRM Plus, we will talk about creating a customer experience that will bring lasting value to your business. We will walk through each of the 10 Zoho applications included in the CRM Plus suite, as well as how to manage your customer data. By the end of this webinar, you will know how to set up CRM Plus for your business and have the resources you need to get started.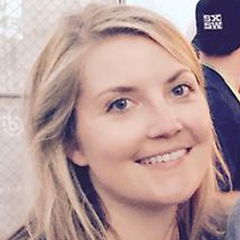 About Sarah Bailey,
Sarah is a Product Marketing Manager for CRM Plus. She is involved with customer-facing activities of CRM Plus, creating material to help users take advantage of all products within the suite, beyond daily CRM use. She loves delighting new customers with a Zoho solution they never knew they needed.