Advanced CRM analytics using Zoho Reports.
By Titus Andrews, Technical Support Engineer
This webinar will explain how to make the best use of the Zoho CRM advanced analytics add-on, powered by Zoho Reports.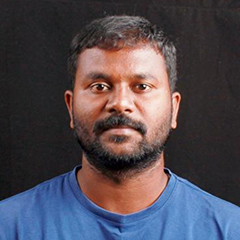 About Titus Andrews,
Titus is one of the versatile Presales engineers at Zoho. With his 10+ years of expertise in the customer-facing domain, he is quick and top notch in delivering solutions to our customer's requirements. He assists our prospects with product demonstrations, technical support, and training with utmost dedication and precision.