With Zoho CRM, you get
300%
Improvement in lead conversion rates.
41%
Revenue increase per sales person.
27%
Improvement in customer retention.
24%
Decreased sales cycles.
23%
Decreased sales and marketing costs.
Better forecasts for better progress
Forecast your revenue and assign targets for your team with key information like deals in the pipeline, quotas achieved during the last fiscal year, and individuals or teams that are working towards their goals. Identify the bottlenecks using real-time data and boost your team's performance.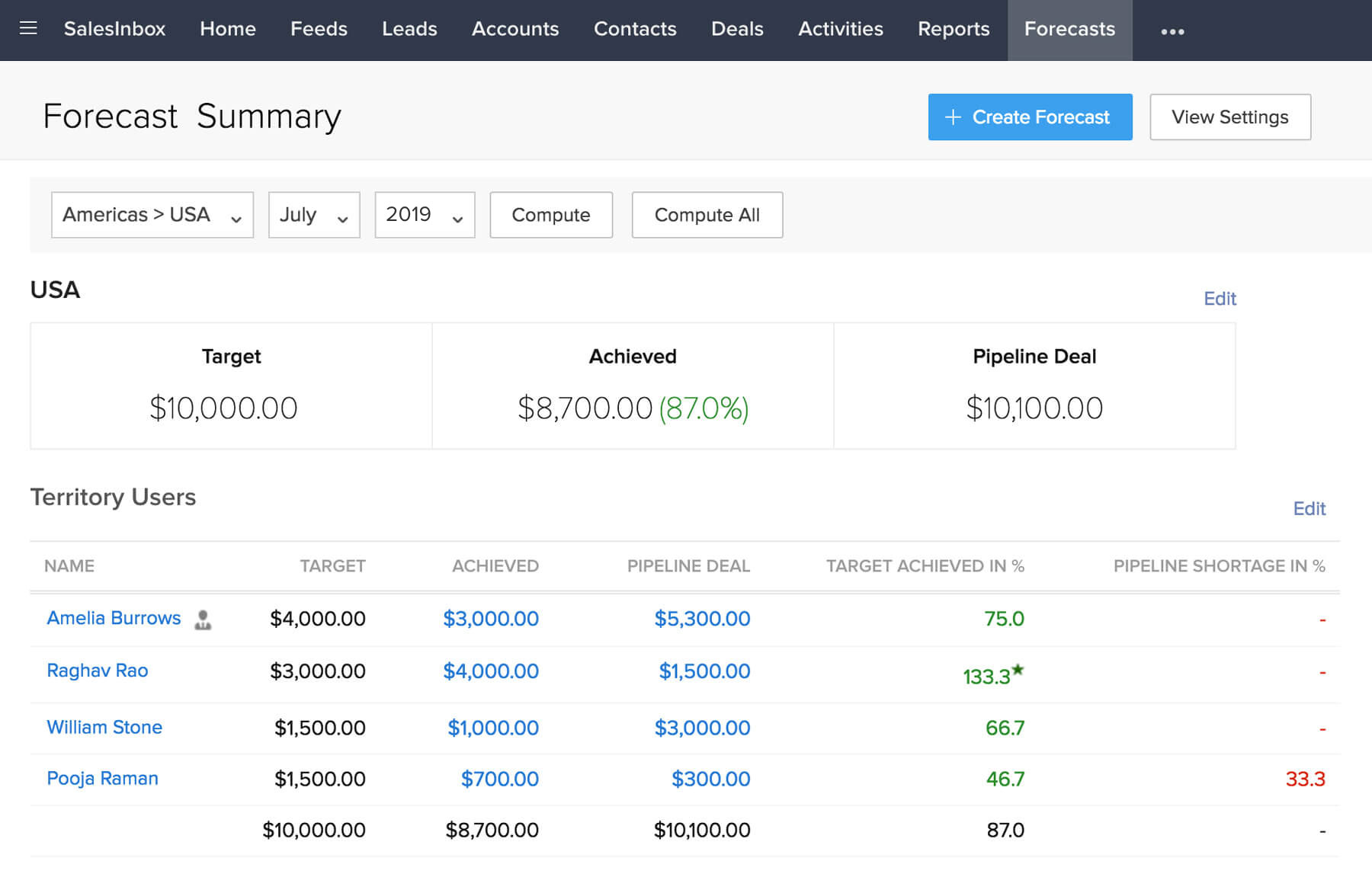 Allan Teruel,
CEO, JusCollege
Zoho CRM helped us effectively manage the large volume of contacts flowing through our sales pipeline and increased our sales from $1 million to $20 million in only two years.

Territory management for easy customer segmentation
Whether your company organizes sales teams around geography or product lines, territory management handles any form of customer segmentation. Share accounts among territories, identify regions that make a profit, allocate resources, and exceed sales forecasts, all while offering excellent customer service.

Save more time with automation
As your sales team grows, you need to make sure the sales processes you've designed can scale and that the same level of attention is given to the right customers and leads. Automate repetitive tasks with Zoho CRM so that your sales team can spend less time on data entry and more selling.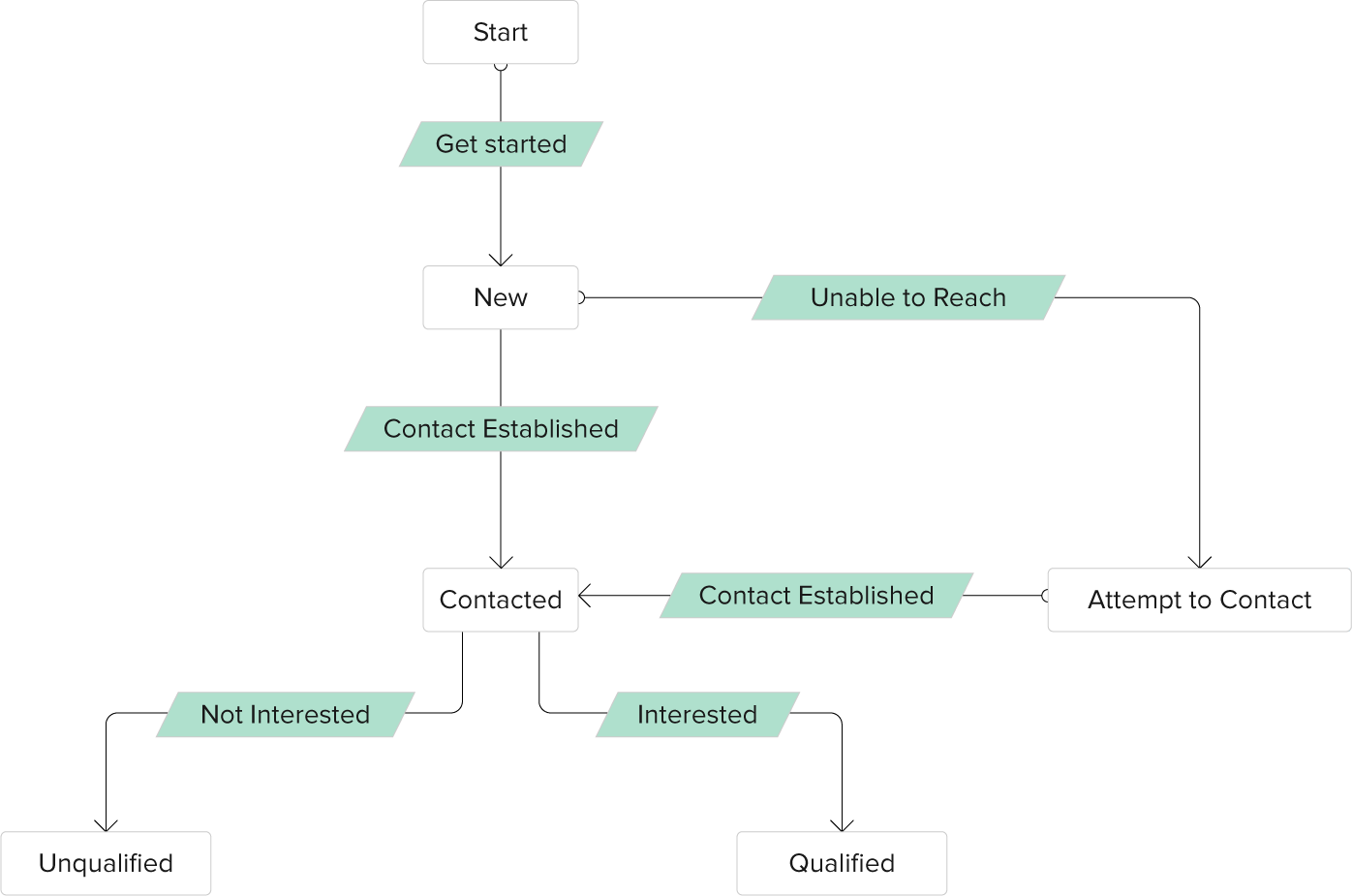 Integrate with your favorite products
 

G Suite

 

Facebook

 

Twitter

 

MS Outlook

 

Zoho Mail

 

Zapier

 

Zoho Survey

 

Zoho Campaigns

 

Zoho SalesIQ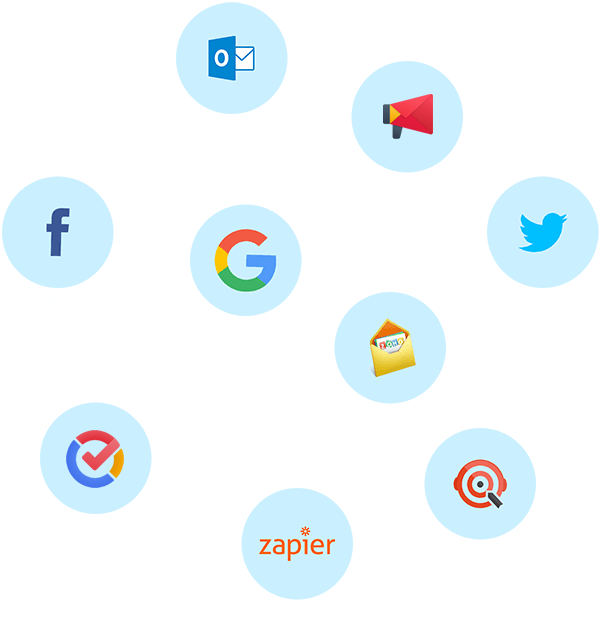 Effortless sales reporting
You can only manage what you can measure. With Zoho CRM, manage the way your business is run with intelligent reporting that breaks down key metrics relating to your sales trends, marketing campaigns, team performance, and more. Choose from over 40 standard reports, or create a customized report from scratch in minutes.
Make selling fun with Gamescope
Change the way your reps work by breaking the routine with Gamescope. Turn routine tasks into contests, and watch your salespeople compete to add the most notes or send the most emails. More than leaderboards or rewards, Gamescope livens up your workplace.