With nurtured leads, you get
20%
Increase in sales opportunities
80%
Savings from your direct mail budget
23%
Reduction in lead costs. 
300%
Improvement in lead conversion rates.
Source: Online marketing institute, DemandGen Report, InsideSales, Gartner. 
Generate leads with smart forms.
Capture leads from your landing pages hosted on WordPress, Unbounce, Joomla, and other content management systems with ease.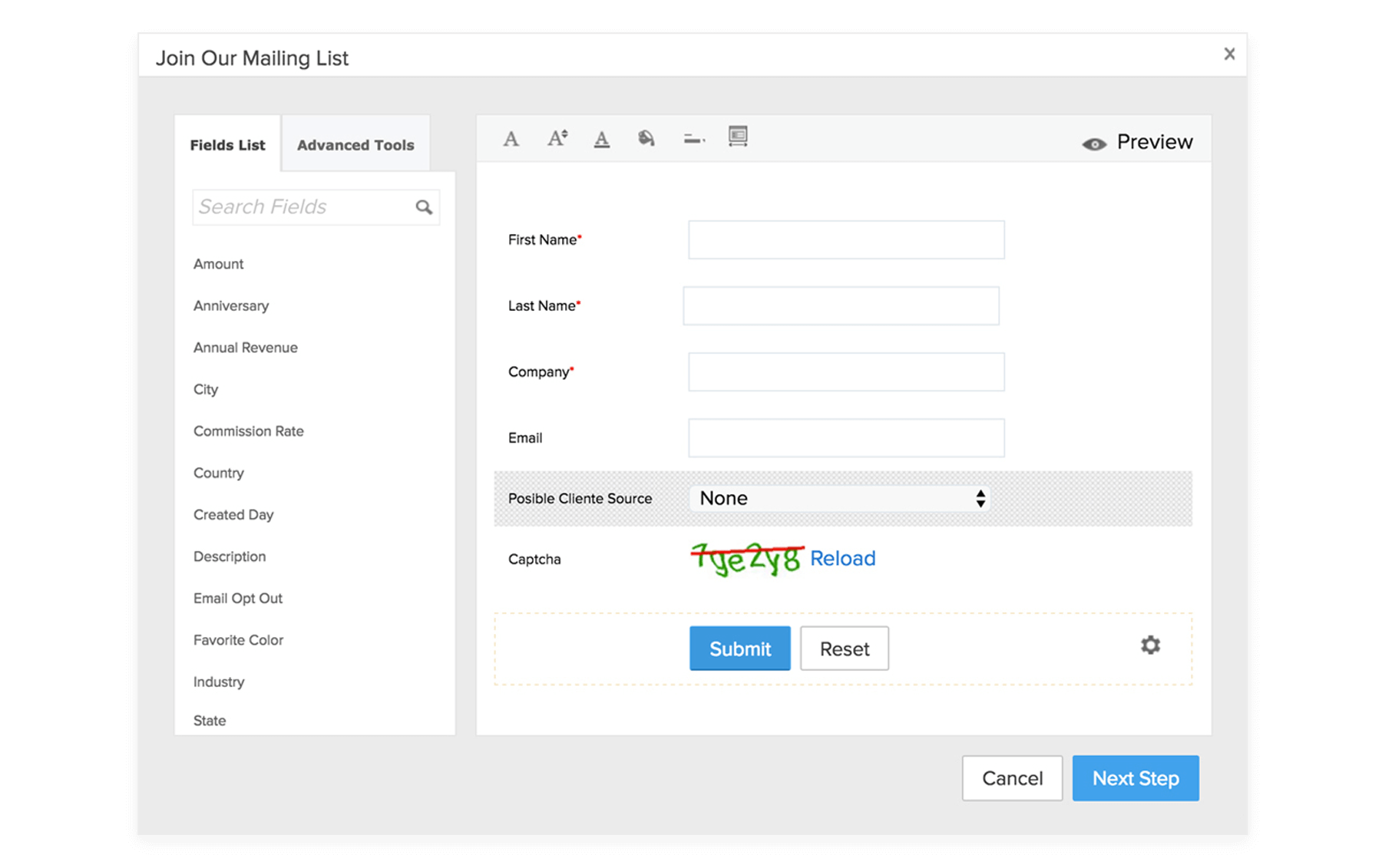 Capture trade show leads.
Scan business cards and QR codes using the Card Scanner app and instantly push new contact information into CRM.
Turn website visitors into leads.
Engage with your website visitors and convert them to leads, right from your chat window.
Discover leads from social media.
Follow conversations about your brand on Twitter, Facebook, and Google+. See what your potential customers are up to and engage with them in real time, all from the Social tab.

PAUL GRAJEK,
Managing Director, Animated Story Boards.
"Zoho has everything I need in one place. I don't have to search for another CRM anymore."
Distribute leads automatically.
Predefined workflow rules let you assign leads to sales reps based on location, product, or department. You can also use round-robin queues to route leads equally and optimize follow-ups.
Improve lead engagement with scoring rules.
Dealing with a large number of leads every day makes it difficult to determine which ones to focus on. Scoring rules in Zoho CRM lets you prioritize your leads with positive and negative scoring to ensure faster conversions.
Rank your leads, your way.
An email that's been opened, a survey that's been responded to, or a campaign that's bounced—they all add up to the way you look at your leads. Use every interaction you've had with them over emails, calls, and surveys, as well as their social media activity, to see how interested they are.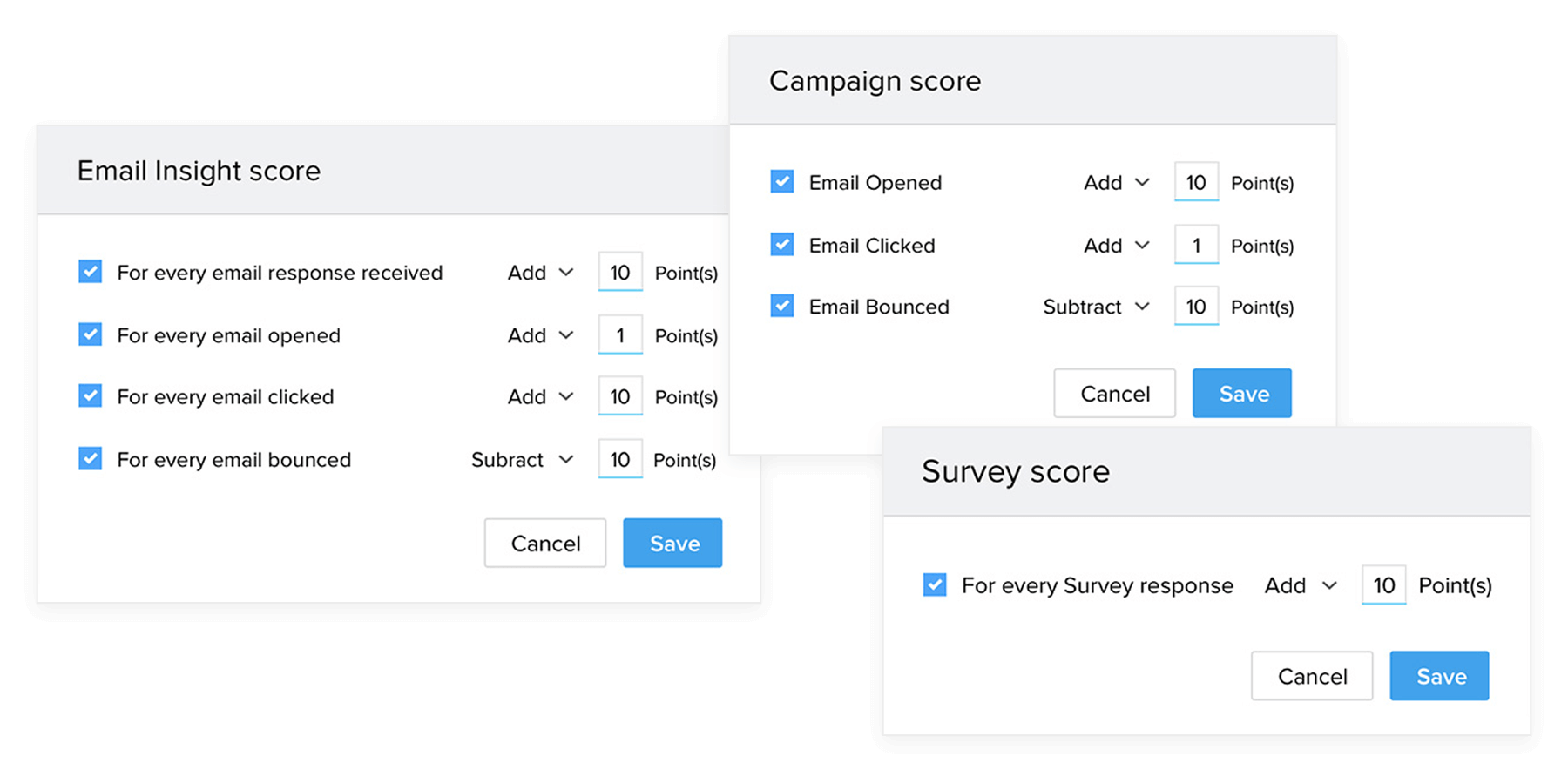 Matt King,
Sales Director at Bookinglive
"Without Zoho, tracking and managing customers who visit BookingLive wouldn't be possible."
Convert leads to deals.
When leads are willing to buy your product or service, turn them into deals with just a click. While converting, also create follow-up tasks.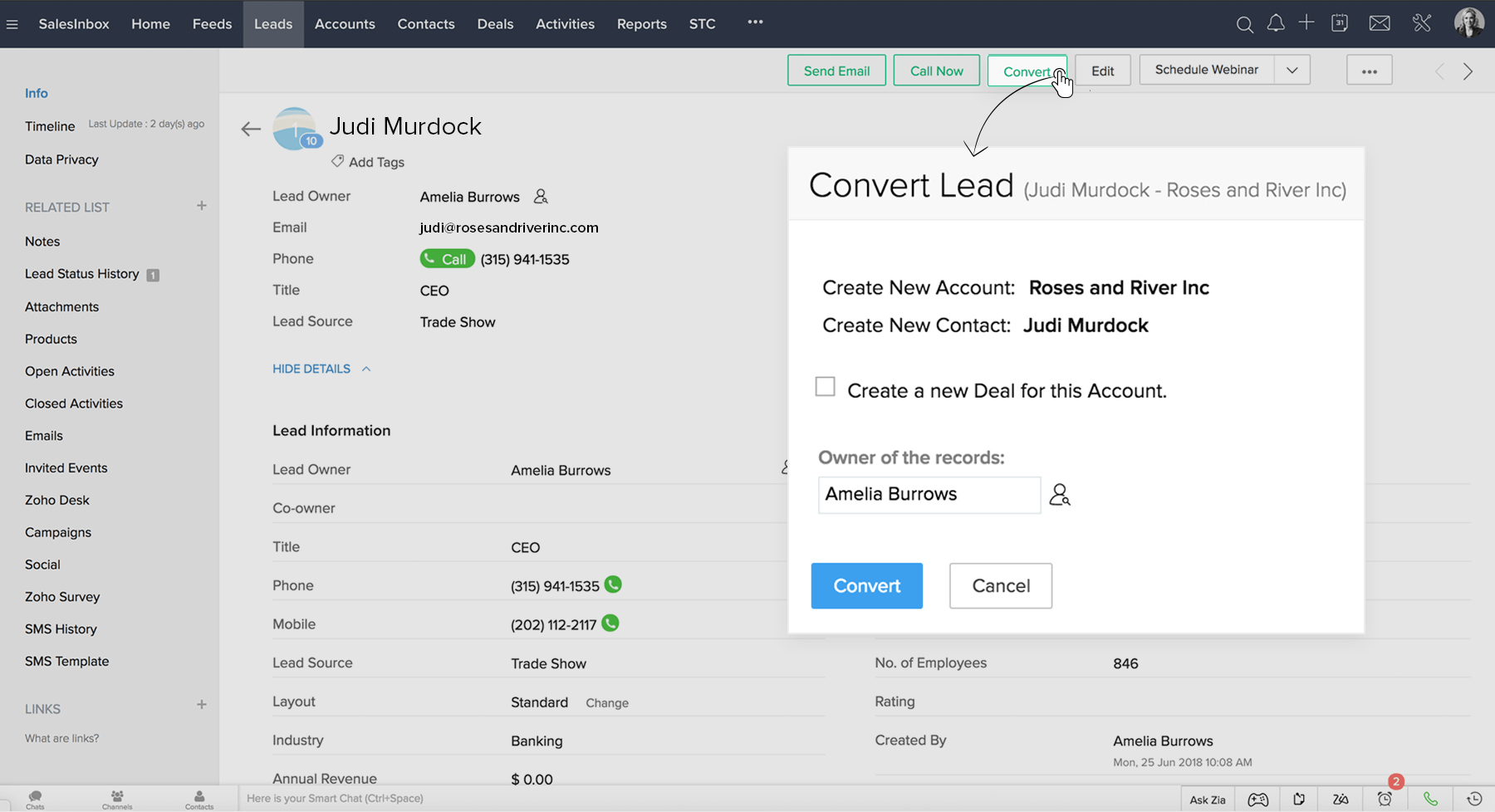 Trusted by more than 1,50,000 businesses worldwide
Lead management platform that gives you higher lead-to-sale conversions.
Try Zoho CRM