Turn hurdles into solutions.
During sales conversations, prospects and customers often bring up issues that need your support team's attention. Sales reps can directly create Zoho Desk tickets from the contact's Zoho CRM record.
Close deals to close tickets.
Let your salespeople wear their customer support hat. Respond to tickets, tag the right support agents, and make comments from CRM to close tickets faster. Integrating Zoho CRM with Zoho Desk gives you a deeper understanding of your leads requirements from their tickets submissions.

Support is now supported by SalesSignals.
Get real-time alerts in Zoho CRM every time a prospect or customer adds a new support ticket, responds to a ticket, or leaves a happiness rating. SalesSignals notifies the lead/account holder, so they can reply immediately.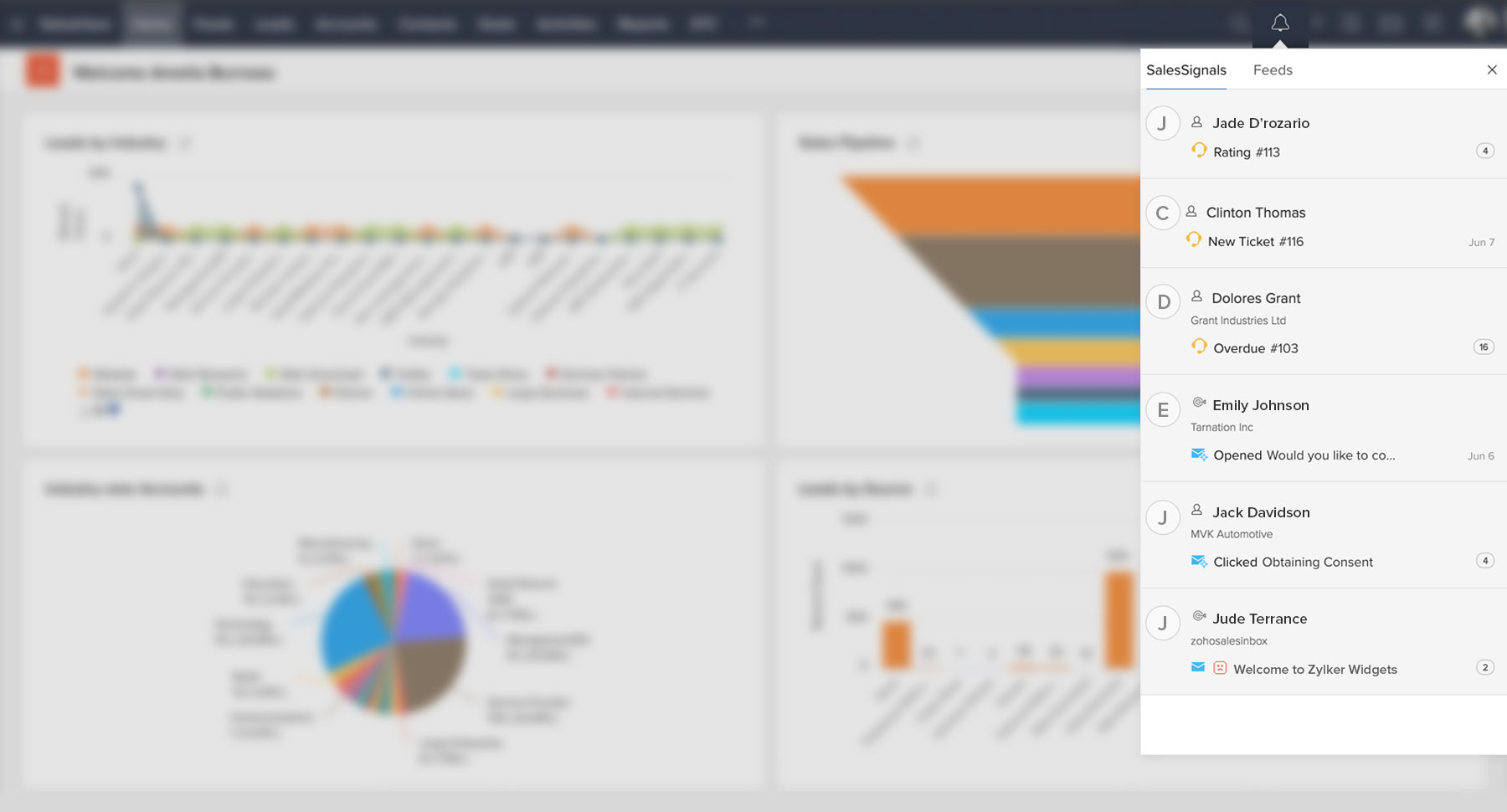 Create cross-selling opportunities.
With the context added by Zoho Desk, salespeople can see when existing customers have new requirements, and then use that opportunity to sell to them. Service agents can tag the customer's account manager when there's a promising deal to be made.