Focus on the right keywords.
Zoho CRM combines sales data with Google Ads spending so you can figure out which keywords bring in the most qualified leads. Spend your advertising dollars where they count most, and get a better return on your investment by targeting your best leads.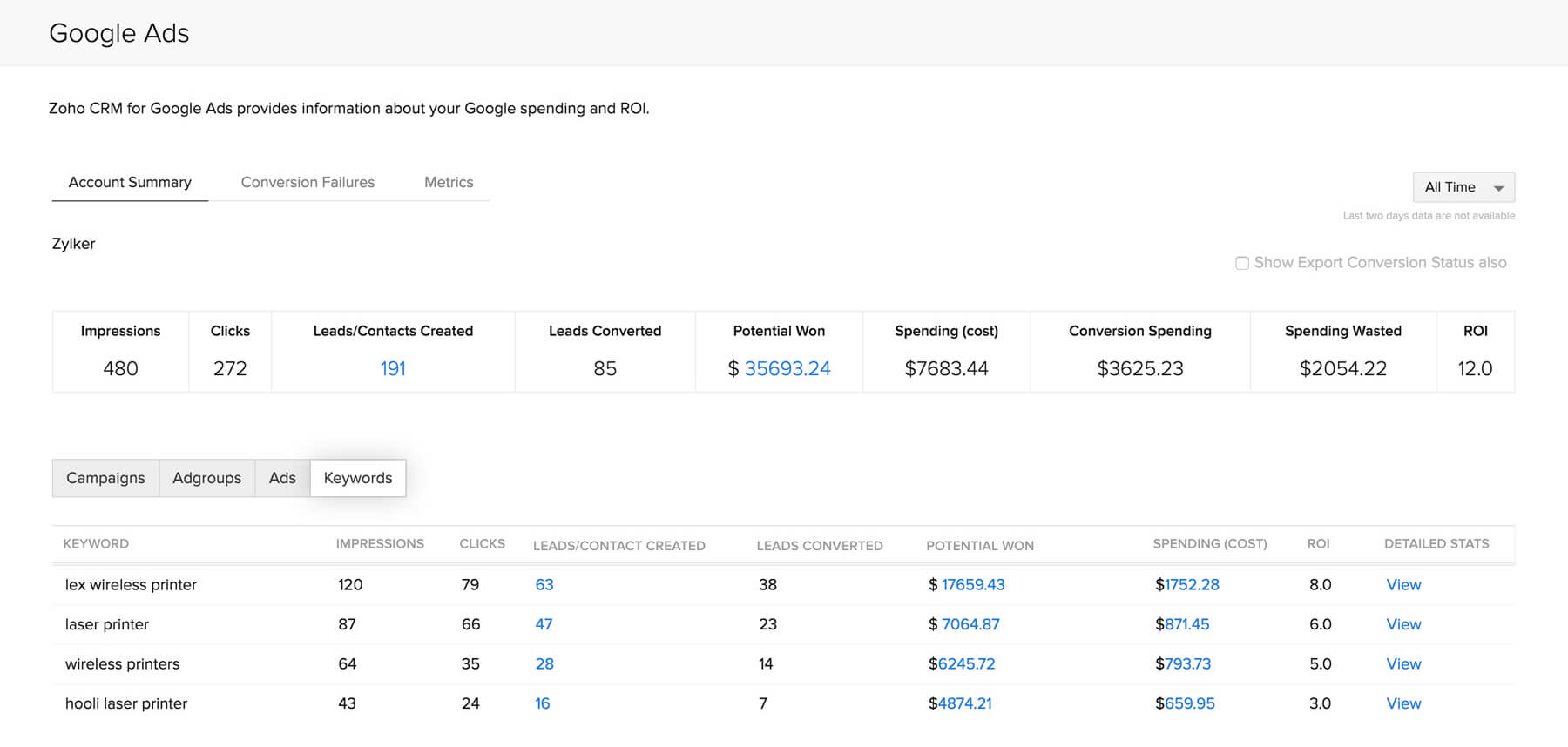 Personalize your sales pitch.
When you know why a lead came to your website, you can persuade them with a better sales pitch. In Zoho CRM, sales reps can see which ads customers clicked, and which keywords they searched to find your business. Make every pitch relevant by viewing campaign data in your customer records.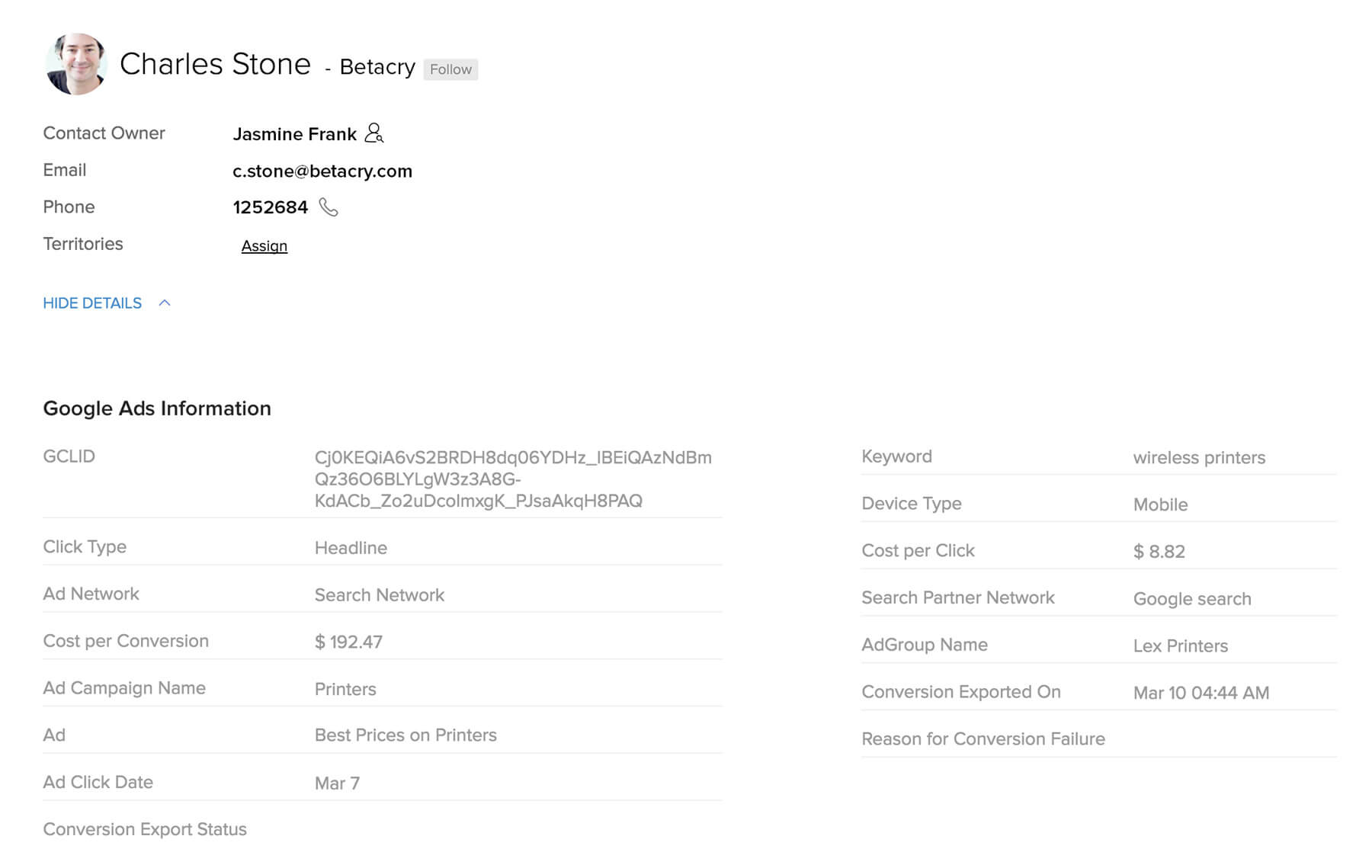 Bridge the gap between online conversions and offline purchases.
Agencies or online marketers handling Google Ads for your company no longer have to be in the dark about your sales conversions. Even when you close deals in person or over the phone after a few weeks of follow-up, CRM automatically relays conversion data to Google Ads. Your data will always be up to date, so you'll get superior performance from automated bidding.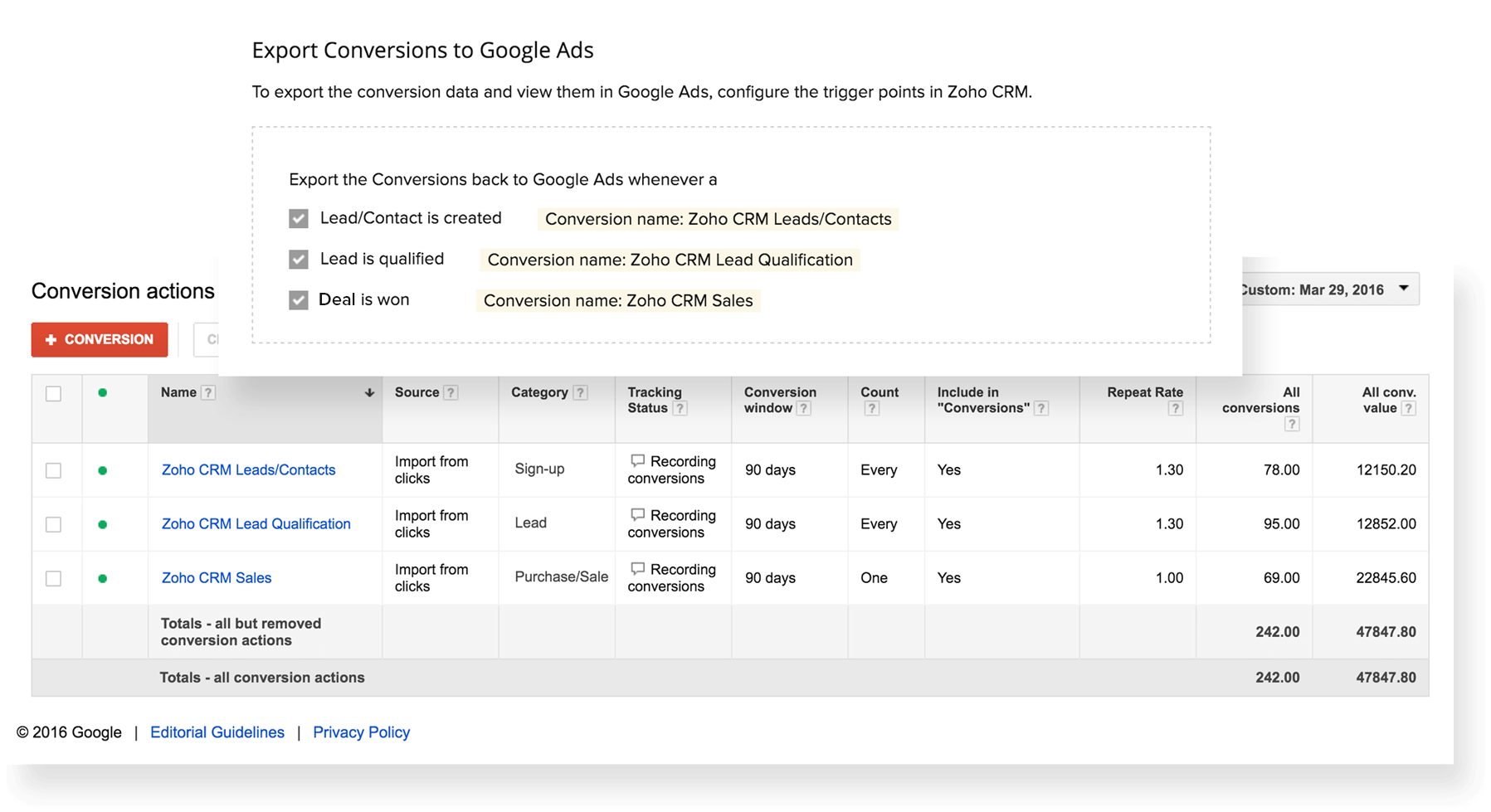 Drill down into your campaign performance data.
Use detailed statistics on advertising performance to make sure you're investing in your best campaigns. Combining Google Ads analytics with CRM revenue data lets you figure out which ads and keywords are most cost effective.