Complex functions. Simple scripts.
Use Deluge, Zoho's low-code scripting language, to complete complex business tasks with fewer lines of code than with other languages. With an intuitive drag-and-drop interface, save time in creating new functions and make calculations easier. 
Get customer info across multiple apps.
Write functions to automatically pull information when your customer data is spread across applications like ERP, accounting, and order management systems. Let your sales team get an overview of everything that has been happening inside CRM.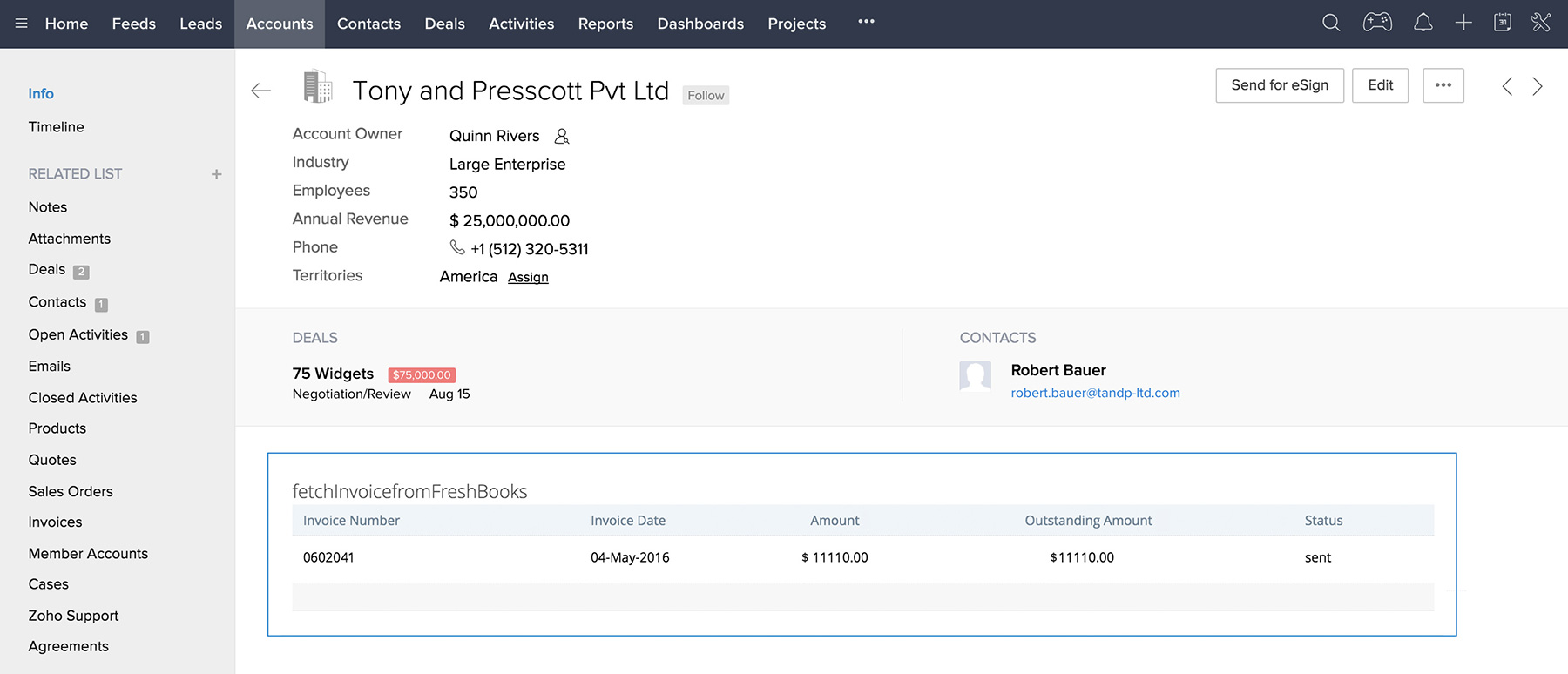 Choose the way your workflows work.
Trigger Workflow Rules when particular conditions (a deal is closed, a record is updated, etc.) are met inside CRM. Choose pre-built functions from the gallery, or write your own, to save time on regular tasks like sending notifications, auto-populating fields, and updating CRM data.