Build accurate forecasts powered by real-time data
Forecast your revenue and assign targets for your team using key information like the number of deals in the pipeline, the quotas achieved during the last fiscal year, and the individuals or teams that are making the most progress towards their goals. Identify bottlenecks using real-time data and boost your team's performance.

Here's how we can help you
Build multiple conditional forecasts for your business

Split deals in your pipeline with "Best case" and "Committed" deals

Prepare accurate forecasts with Zia's predictive forecasting

Compare and contrast performance with consolidated data across all your forecasts
Streamline your goals with multiple forecasting
Set up multiple forecasts that consolidate all your deals or just the deals that match specific conditions in your pipelines, for different forecast periods. Zoho CRM lets revenue leaders set solid targets for their sales teams, while giving managers and decision makers greater visibility and control over revenue in the pipeline.
Multiple Forecasts

Hierarchical View

Forecasting Metrics
Build multiple forecasts for different forecast periods
Create conditional forecasts for different forecast periods to more accurately predict your sales performance.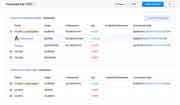 A holistic view of all your forecasts throughout your business hierarchy
Get a complete breakdown of your forecasts from the top down to know where your business stands in terms of performance.

A flexible forecasting system that adapts to your sales process
Build forecasts for metrics that matter to you: Deal value, number of units of a product sold, licenses purchased, and more.

Predictive forecasting for your targets and achievements
When creating a forecast for a new period using a previous forecast as a template, businesses can leverage Zia's suggestions for company-wide and individual targets based on the historical data of the selected sales forecast. Users' historical and current deal closure pattern will also be analyzed to give you a predicted target achievement for each user in your business hierarchy.
Target Recommendation

Achievement Predictions
Predictive forecasting with AI recommended targets
Zia analyzes your historical forecasting and performance data to recommend the most accurate targets for your business.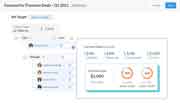 Insights into predicted achievements for every user
Get an idea of what your sales reps are on track to achieve based on their past and current performances and the status of your sales pipeline.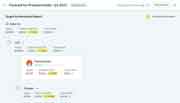 Measure and improve your forecasts with transparent pipeline data
Accurate forecasting depends on sales people maintaining a dependable pipeline. Reps can give management a clear picture of their pipeline with "Best case" and "Committed" deals, resulting in realistic and achievable targets. Managers and revenue leaders get an accurate picture of where the business stands and can adjust their targets based on the performance.
Pipeline Split

Open Deals

Adjustable targets

Forecasting Performance
Transparent pipeline for accurate forecasts
Get complete transparency into open deals, committed deals, and best cases, so you can set realistic goals that your team can meet.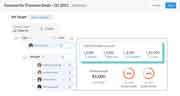 Focus on the right deals to hit your goals
Quickly identify which deals in the pipeline can help sales reps to hit their targets and help them focus their efforts on the right ones.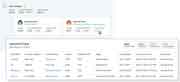 Adjustable targets based on performance
With a flexible forecasting system, you can adjust your targets in response to your overall sales performance, changes in sales processes, and more.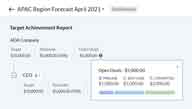 Drill-down analysis of all your forecasts
Breakdown and compare how each of your forecasts perform right down to different roles and even individual users.