Share messages in CRM.
Whether you're congratulating a team on closing a big deal, or sending a routine update about the status of a contact, do it faster using Feeds. Notify colleagues or groups by @mentioning them. By keeping communication inside CRM, you'll spend less time looking for information and have an easier time knowing what your team and prospects are up to.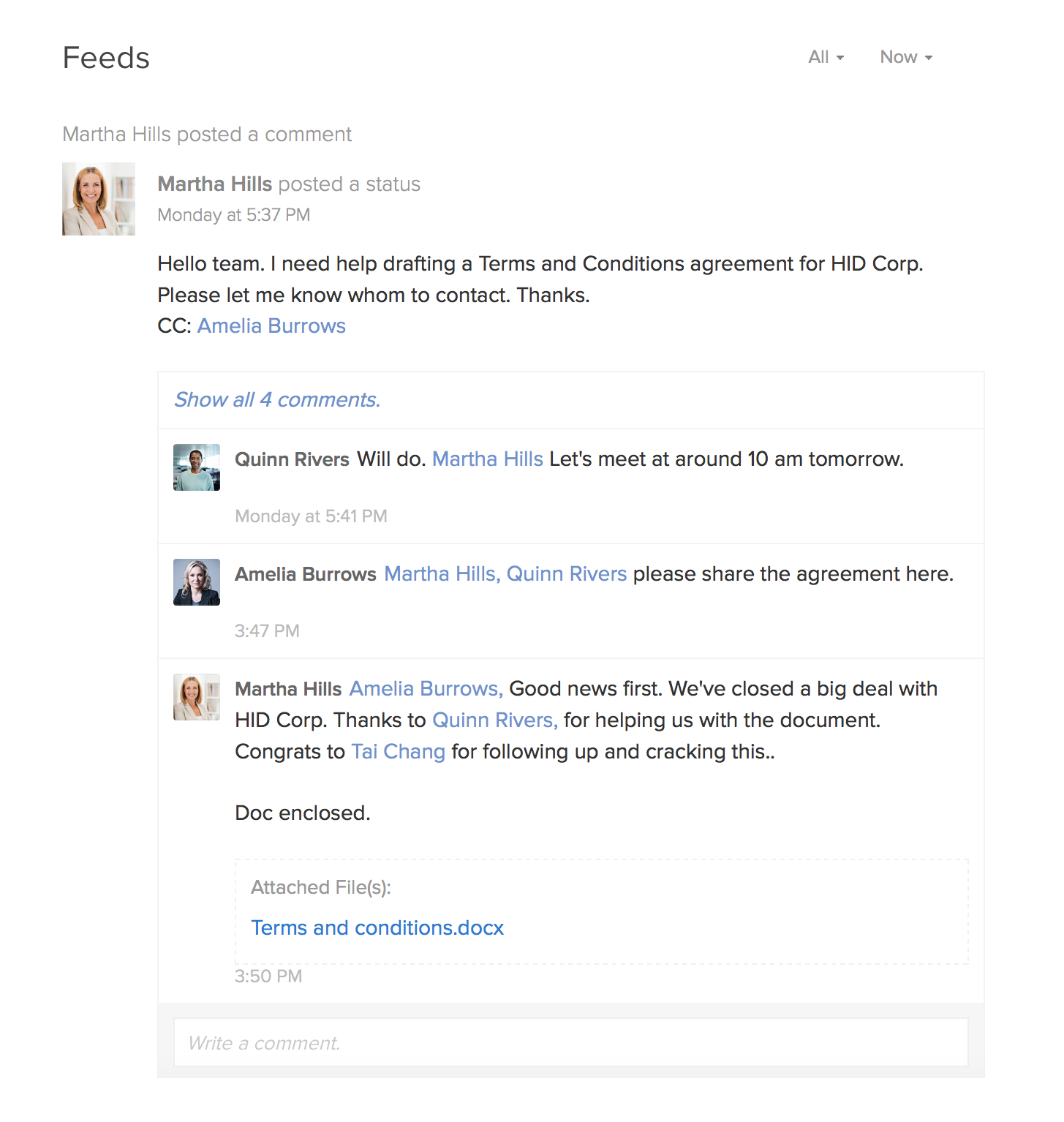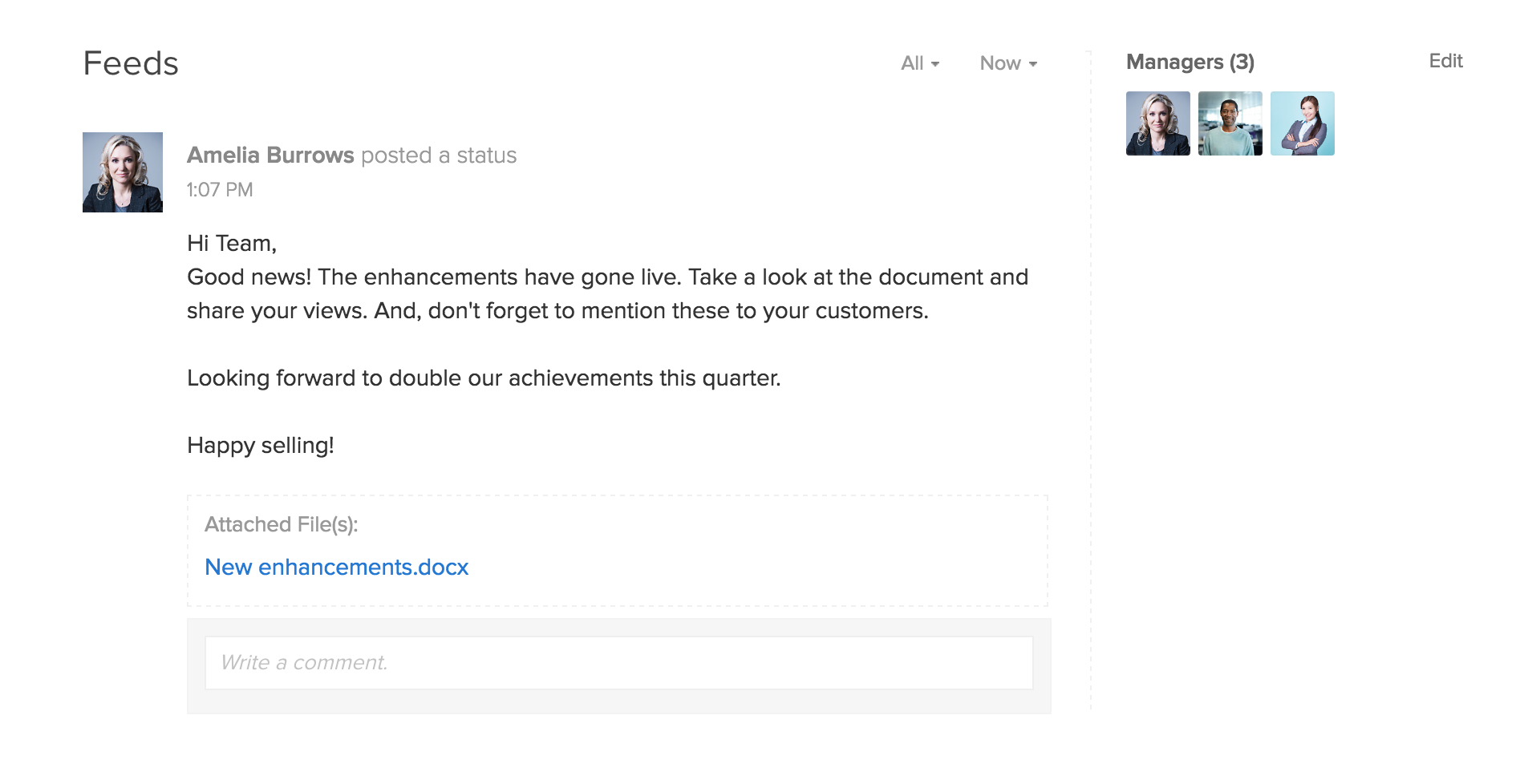 One-on-one interactions.
Create groups where teams can work together. Close big deals faster by sharing insights, answering each other's questions, and sending updates to keep everyone on the same page. Know when each assignment is complete, and act fast. You can also use Feeds to send private messages directly to teammates.
Be notified at all times.
Stay up to date on the deals that matter most by getting notified when something changes with a contact you're responsible for. When you look at a contact, a record of any feed they've been mentioned in will appear alongside your notes.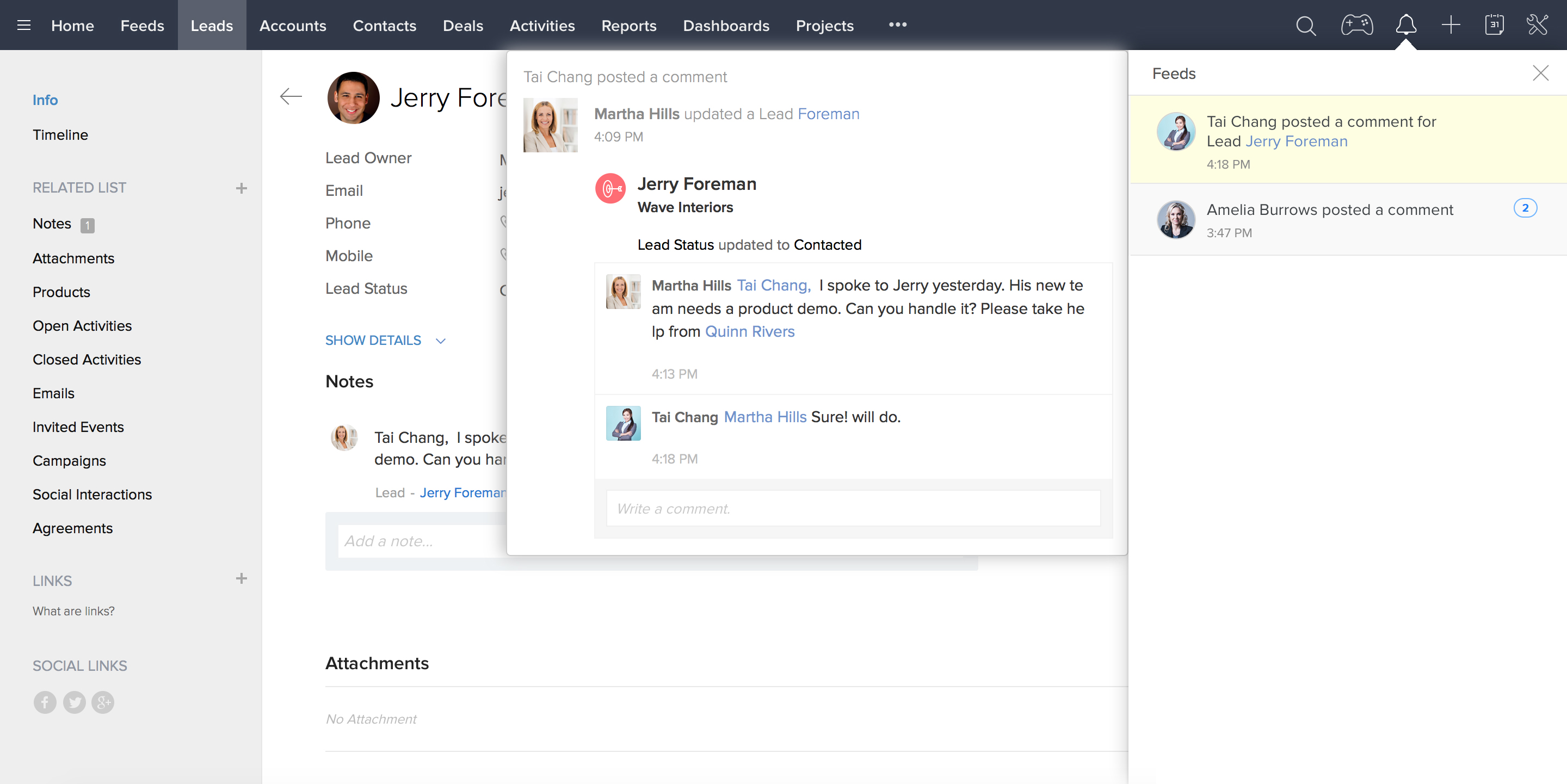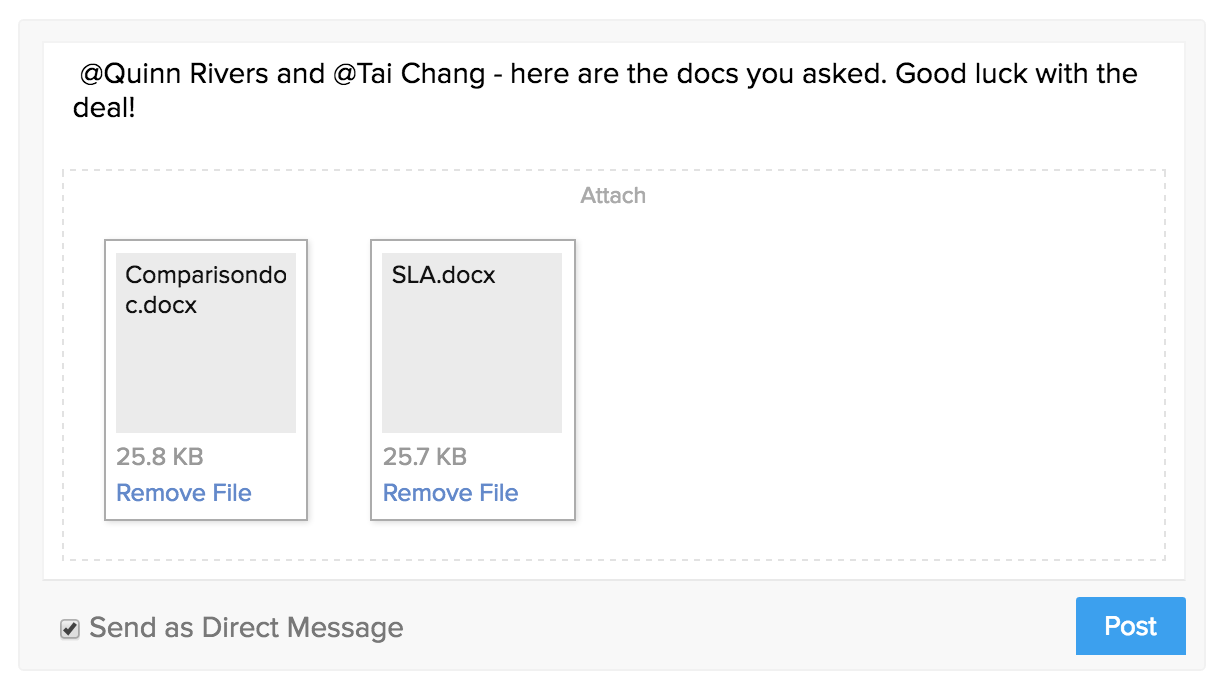 Share files.
You don't have to switch over to your email or chat window to send attachments. Just drag and drop pictures, presentations, sales collateral, and spreadsheets to add them to your post.
Follow records that matter.
Don't clutter your page with unnecessary updates. Choose the records you want updates about by either following them manually or setting rules for automation. By tracking big deal records or those of a specific customer, you can keep the conversations focused and retrieve the information you need.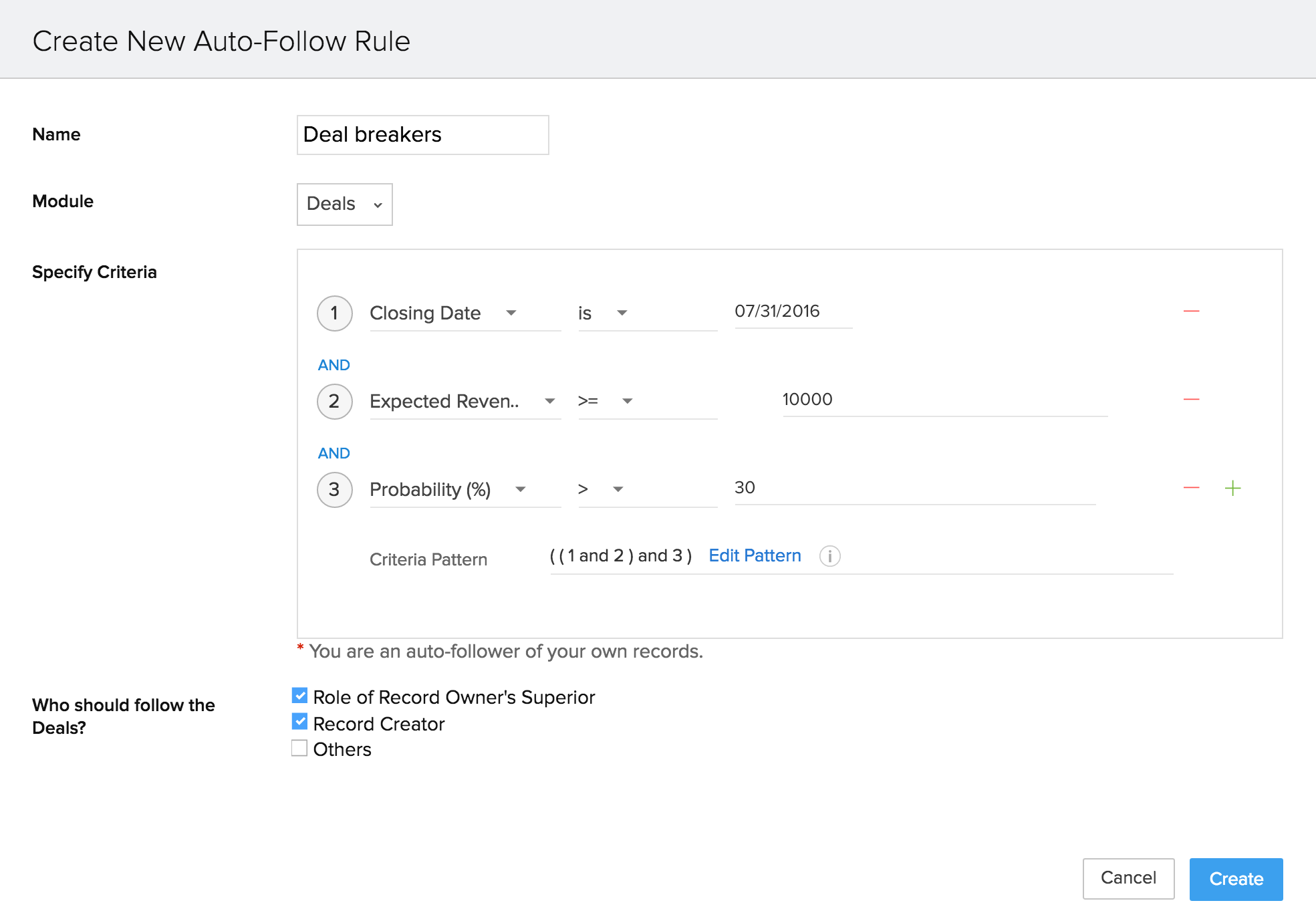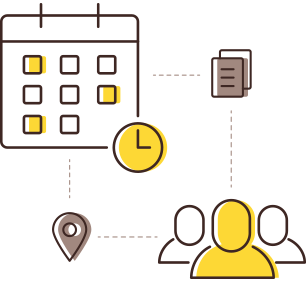 Keep your team in the loop.
Check in and geotag every meeting to keep your colleagues informed about your interactions with customers. Maintain meeting records so your team knows what happened during your face-to-face time.