Webhooks and custom functions.
Want to instantly generate invoices for customers from your Accounting software on the closing of a business deal in CRM?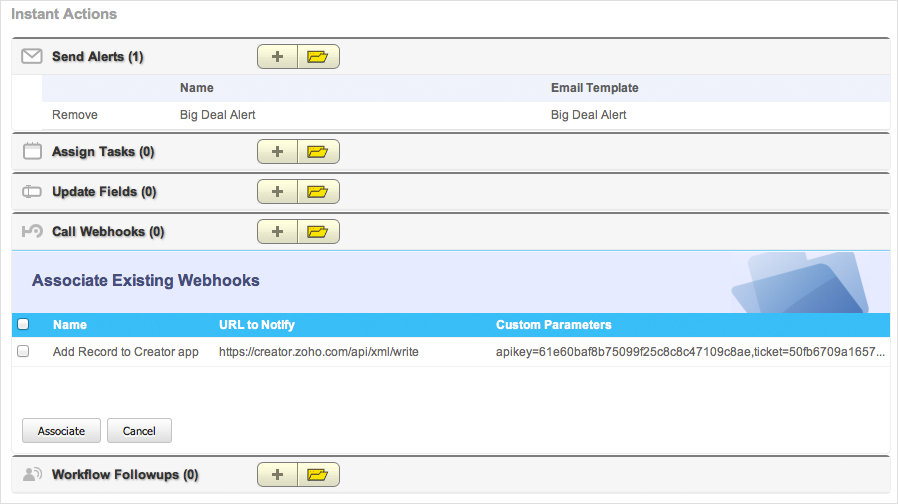 Zoho CRM Webhooks makes this communication easy by sending instant web notifications every time an event occurs in CRM. The event can be anything, from the creation of a contact, the closing of a business deal or the updating of a record.
Set up webhooks in simple steps.
Configure your HTTP URLs in Zoho CRM by specifying the necessary parameters. You will need to specify the REST API URL of the third-party application.
Specify criteria and automate event notifications.
Define workflow rules to specify your webhook trigger criteria. Call Webhooks URLs in Workflow rules to send notifications.
Do more with your CRM data.
Integrate customer information with other web apps and extend your CRM system.
Business scenarios.