Extend CRM - Build & Deploy Custom Apps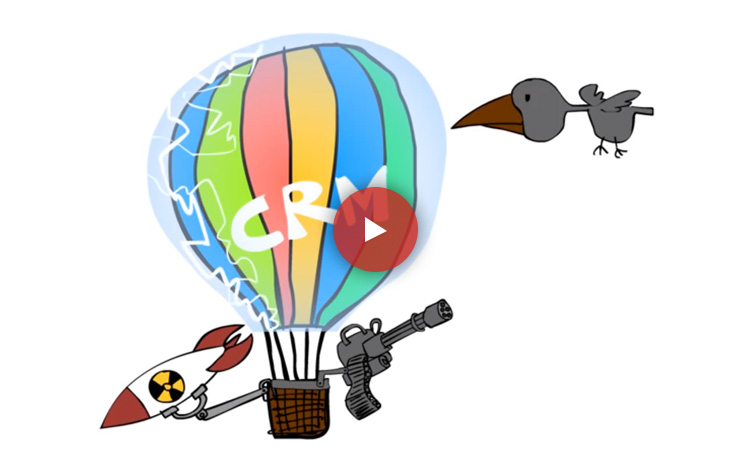 Integrate CRM Modules Seamlessly with Custom Business Apps
Integrate your CRM-centric business applications instantly from Zoho Creator using easy to use tools bundled with Zoho CRM. Turn on the additional business Apps to CRM users as per user permissions defined in the profiles.
Bring More Depth to your CRM by Deploying Industry-specific Apps
One size can't fit all. Each industry vertical requires special business apps that can internally communicate with core CRM modules and improve the efficiency of business. Zoho Creator bridges this gap by allowing you to build custom apps and integrate with CRM.
Roll Out Custom Apps into CRM Quickly with no Coding Skills
Zoho Creator's intuitive drag & drop interface powered by easy to program deluge script allows you to build custom business Apps with a minimal programming skills. Once your application is ready, deploy inside CRM with just a few clicks.
Make CRM Experience Simpler by Grouping Tabs
Group modules into Sales, Marketing, Support, Finance, etc, and assign to your CRM users. With this your Sales & Marketing reps can quickly access data and more productive while interacting with prospects and customers.
View Contextual Information Within Zoho CRM
Gather information from third-party applications related to a specific contact in Zoho CRM. Be it email campaigns or invoices sent to your contacts, view them all, within Zoho CRM.
Custom Tabs. Related Lists. They're Connected
View customer preferences related to Custom Apps right inside your CRM account. All information about the contact is available in one single place. So, if your customer has shown interest in your real-estate application, the details are available in the customer's detail page.
Sample Custom Apps