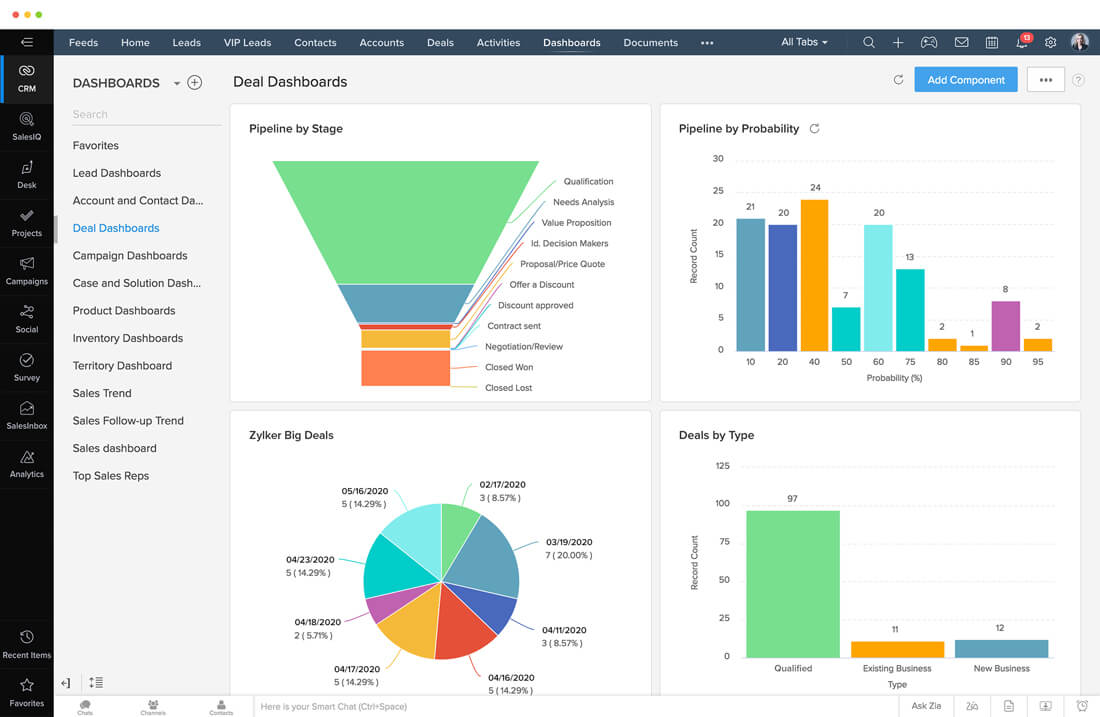 Run meaningful multichannel marketing to
drive customer acquisition
Leverage insights from your audience to build and execute dynamic B2B and B2C marketing campaigns to engage your prospects at scale.
Improve lead generation and your pool of qualified leads of B2C buyers for sales outreach with personalized campaigns

Boost customer retention and growth by identifying high value customers to target with meaningful cross-channel campaigns

Improve conversions with dynamic campaigns that deliver the right message to your prospects at the right time

Unify your sales and marketing data to measure your ROI and refine your strategies for
customer engagement
Streamline your sales processes and execution
Drive real-time selling across different channels supported by AI-powered predictions and recommendations, with a unified view of the customer journey across marketing, sales, and service.
Ensure quick access to vital customer data and automate your task management and
data entry so your sales team can focus on your prospects

Effectively plan your forecast and challenge your sales team with ambitious targets

Plan and execute dynamic customer journeys that connect departments and channels to
deliver personalized interactions at every touchpoint

Maximize customer life-time value by leveraging intelligent cross-sell and upsell recommendations powered by Zia
Deliver proactive customer service during post-purchase engagements
Provide the right combination of high-touch and low-touch customer service via different channels for your B2B, B2C, and remote service operations.
Empower agents with an automated, seamless service process to address customer needs in high volume B2C environments

Improve cross-functional collaboration across departments to deliver high-touch and
proactive service experience for your key accounts

Offer an appealing self-service experience with a detailed knowledge base, intelligent chatbots, and a community of enthusiastic customers for peer support

Empower your agents to stay productive, understand customer intent, and deliver high quality service experiences with AI-driven insights and recommendations
A powerful platform to drive positive customer experiences
With Zoho's low and pro-code approach, you can securely connect your enterprise stack to unify your frontend and backend operations to deliver consistently superior customer experience.
Unify your customer data from different applications and departments to maintain a single point of truth and enrich your interactions

Integrate with different applications across your tech stack with easy-to-use, prebuilt connectors and powerful APIs for your developers to work with

Extend your user interface by seamlessly connecting widget applications that act on Zoho CRM data and workflows in real time

Extend Zoho's CX application features with custom mobile and web applications that support the unique needs of your business