Customizing CRM.

Most businesses mainly rely upon one-for-all applications, mapping needs with anything available irrespective of their business model. As it turns out, such vanilla applications do not address all the industry and business specifics. A full-fledged CRM system is one that reflects your business model to help users achieve desired results, easier and faster. Zoho CRM offers intuitive customization tools that cater to your unique business needs.
Customize CRM for your needs.
Don't limit your customization with standard modules. You can now add industry-specific modules without using developer tools. These custom modules behave just like any other standard module allowing you to customize, import and export data, configure workflow rules, link with standard CRM modules and generate insightful reports.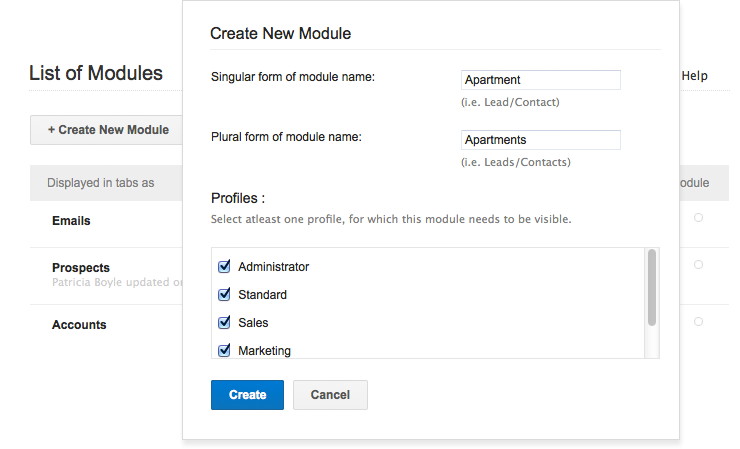 Store info that helps do better business.
Zoho CRM comes with a set of fields that caters to the needs of most businesses, but what if you need more? We offer custom fields of more than ten different types like Integer, Currency, Pick list, and Formula. Now you can record crucial information about companies and customers while saving resources.
Keep your pages clutter-free.
Keep only the information that you want and organize page layouts as you like. Maintain clean pages in your CRM and get instant access to any information you need.
Build and manage your own Apps.
Extend your CRM to custom apps, where you can create, manage and access your own applications, forms and views. Integrate CRM accounts with useful business-centric apps like Sales Commission and Travel Expenses to centralize activities in one platform.Learn More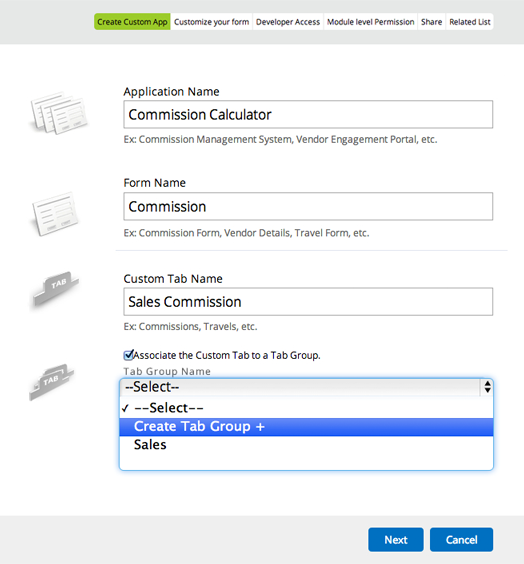 Personalize your CRM.
Associate Zoho CRM closely with your brand by adding your company's logo. You can choose themes, name format or add a signature for a user-level customization that brings uniqueness to your account.